FE CREDIT Wins the 'Best Consumer Finance Brand Vietnam 2016' Award by Global Brands Magazine (GBM)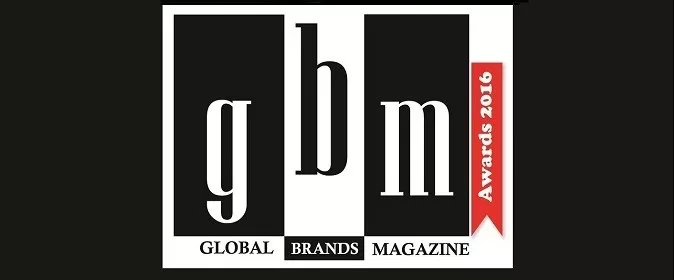 The Global Brands Magazine (GBM), UK, awarded VPBank Finance Company's FE CREDIT brand the title 'Best Consumer FinanceBrand Vietnam 2016.' This is the first year that this international magazine, nominates and selects brands with outstanding achievement and excellence in the financial sector worldwide, granted this honor to FE CREDIT.  
Global Brands Magazine (GBM) is a prestigious online and print magazine in the United Kingdom for the leading brands of all industries across the globe. GBM provides the readers with in-depth and updated news, reviews, opinions, polls on 'best-in-class' brands.
This year's award winners were selected from a very competitive group of entrants, all of whom demonstrated unique and exceptional service delivery towards evolving financial sectors. FE CREDIT – VPBank Finance Company Limited was awarded this honour for their exceptional commitment to Innovation, Quality, Branding Activities, Technology Application, Risk Management, Customer Service & Performance and providing a robust financial environment in Vietnam. Award announcement on GBM: http://www.globalbrandsmagazine.com/award-winners-2016/
Jay Reddy, Head of Branding at Global Brands Magazine, commented, "The success of FE CREDIT VPBank Finance Company Limited is due to their consistency in developing easy and effective consumer finance solutions especially to the low and average-income segments which has had a positive impact in improving the quality of life for the citizens of Vietnam & has thus resulted in FE CREDIT being one of the most trusted and fastest growing finance companies in their region."
On this occasion, Mr Kalidas Ghose, CEO of FE CREDIT shared, "I am extremely honoured on behalf of FE CREDIT, to receive this distinguished award. The 'Best Consumer Finance Brand Vietnam 2016′ tittle demonstrates FE CREDIT's prestigious brand, the quality of our product and service, as well as the trust and companionship of our customers. Strong brands have the power to create business value. They impact on the sustainable growth of its organization much more than revenues. Strong brands generate competitive advantages and decrease the cost of entry into new markets and categories. They reduce business risk and help attract and retain talents. This recognition is the result of the strategic vision of our company, namely building talents and strong corporate culture, constantly developing distribution systems, optimizing operational procedures and managing risk. FE CREDIT has committed toconstantly provide the customers with better products and service experiences to meet the increasingly diverse needs of customers, partners and investors."
With its key products and services such as personal loans, two-wheeler loans, consumer durables loans and credit cards, FE CREDIT is leading the Vietnamese consumer finance market in terms of outstanding loans, the number of customers, number of cards issued and is regarded as one of the companies providing the simplest loan procedures, most competitive interest rates, and having an impressive growth potential.
About FE CREDIT
Being one of the few pioneers in the Consumer Finance industry, after 6 years of operation, FE CREDIT has established a solid foundation to become the market leader of the unsecured consumer loans market. FE CREDIT currently provides consumer lending services with key products such as personal loans, two-wheeler loans, consumer durables loans and credit cards with flexible loan period from 6 to 36 months, simple application procedures, rapid disbursement period and dedicated consulting services.
Up to now, FE CREDIT has served nearly 3 million customers, cooperated with more than 4,000 partners in more than 5,800 points of sale across the country. We focus on sustainable development and commit to realize the dreams of millions of Vietnamese people through the provision of completed financial products and services to consumers.