Excel Templates for Business to Improve Your Efficiency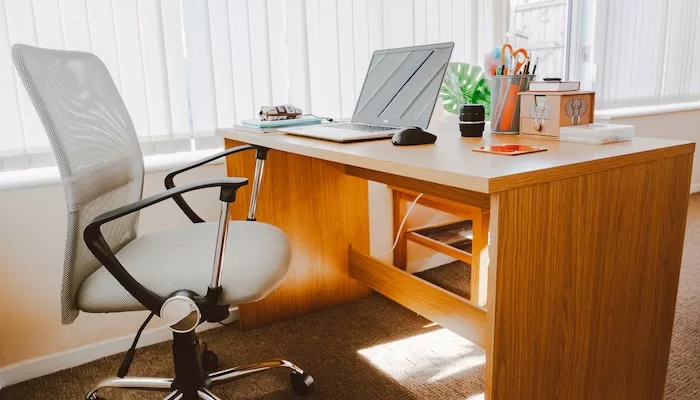 Excel templates have proven to be very useful for businesses. Businesses can maximize their use of Excel spreadsheet with free Excel templates for business. The use of Excel templates helps simplify the workload and streamline team tasks.
There are several free and easy-to-use Excel templates for business to improve your efficiency. This article compiled some of those favorite Excel templates for you. Take a look!
Free Excel Templates for Business
Using a free Excel template can significantly increase productivity, saving you a lot of time. Simple Sheets offers customizable Excel sheet templates that are perfect for your business.
Microsoft Excel trusts Simple Sheets free template. Microsoft Excel is an industry standard for spreadsheet applications. Free Excel templates from Simple Sheets are a lifesaver and can help you easily create and maintain your Excel files.
For more Excel templates, visit Simple Sheets. Here are some Excel templates for business that you can use:
Productivity Templates
1. To-Do List Template
If your business handles many tasks daily or weekly, a to-do list free template is what you need to work efficiently. With a to-do list template, you can easily add project tasks with specified priority levels and the expected due date.
You can assign a person-in-charge and also monitor status updates. Using a to-do list template makes accomplishing a task more satisfying because you get to "mark as complete" a particular task.
2. Expense Report Template
An expense report template allows you to monitor expenses such as transportation, meals, bills, rent, and much more efficiently. This template helps you evaluate your actual expenses from your set budget.
You can also track your business expenses using this template numerically and graphically.
3. Packing Slip Template
A packing slip template makes a listing of purchased items easier to document. The template shows an itemized list of the products ordered by the customer. If your business offers delivery or shipping services, this template should be a must-have in your system.
4. Shipping Invoice Template
A shipping invoice template is an excel template that contains customer information such as name, delivery address, product details, and other relevant information. It also includes information on the seller or the shipper.
A well-formatted and detailed shipping invoice template helps cargo carriers deliver packages accurately and on time.
5. Price Quote Template
A price quote template helps make the creation of quotations much easier. This free template contains important customer details, quoted product descriptions and prices, as well as special notes or project descriptions.
It can be considered a legal agreement between the seller and customer to supply and deliver the listed items at the given price.
Project Management Templates
A small business can use free project management templates without purchasing project management software. Below are some project management templates you can use to make your work faster and easier.
1. Project Timeline Template
In business, time is of the essence. In any project planning, a timeline is crucial to ensure that everything that needs to be accomplished gets done on time.
A timeline template is a basic visual chart where you can schedule work chronologically. With the project timeline template, you can create monthly or quarterly schedules. You can also track progress of each team member to ensure that work gets completed on time.
A project timeline template gives you an overview of significant project milestones for a particular project. You can conveniently make changes to your template and keep everyone in check if there are problems along the way.
2. Gantt Chart Template
You will find the Gantt chart template very helpful if you want a more detailed project management template. A Gantt chart offers more functionality than a project timeline.
A Gantt Chart template is best used for complex projects so you can easily manage and break down the workload and track progress. Also, a Gantt chart can help organize tasks and update each task's status.
3. Issue Tracking Template
Using an issue-tracking template, learning from mistakes, and addressing solutions to these concerns are done more conveniently and professionally. An issue-tracking template allows you to record all the issues and mistakes that occurred.
All recorded issues are assigned corresponding priority levels. The template also includes a column that designates a person in charge of handling the problem or concern. A comment section is also available for important notes.
An issue-tracking template can track recurring issues and find solutions before these issues get out of hand..
Portfolio Management Template
1. Service invoice template
You need a service invoice template to keep track of your transactions if your business is in the service sector, such as business consultancy, housekeeping, academic tutoring, transportation service, and child care.
This template is simple yet professional. This template indicates the service you offered with the corresponding amount due and the expected payment date.
Other Excel Templates
1. Weekly Time Card Template
You can now throw away those old-school daily time record forms that your employees have been using. It is time to switch to a better method of tracking your employees' work hours.
A weekly time card template is a good and low-cost alternative to time-card software. This free template is ideal for small businesses to count the number of hours rendered by each employee daily, weekly, or monthly.
2. Account Statement Template
An account statement template is very flexible, for it is generally used to declare a valid transaction between two parties for whatever purpose it may serve them. An account statement template is helpful in creating a sales summary.
This is very helpful for small businesses that need to bill their customers periodically.
3. Sales Receipt Template
A sales receipt template is a simple form used to record a completed sale. The seller gives a sales receipt to the customer as proof of payment for the good or service provided.
4. Balance Sheet Template
A balance sheet template is a financial form that shows the business' assets, liabilities, and total equity. A balance sheet template helps you compare yearly data with each other to find out your business's current financial performance or position.
You can use the balance sheet template as a reference or foundation for all your business plans to be implemented in the future.
5. KPI Tracker Template
With a KPI tracker template, you can measure specific metrics important to your business operations. KPI or Key Performance Indicator tracker template allows you to assign a particular employee to a specific KPI.
The template also guides you on how often to monitor each KPI performance. This free template can conveniently switch between a graph, chart, and table layout.
Frequently Asked Questions
1. How can small businesses use Excel to make their business operations more efficient?
Small businesses can use free Excel templates to make operations more efficient. With free templates, they can create business analyses, performance reports, lists of employees, budgets and expenses, and project assignments for each employee.
2. How can you improve office efficiency with the use of Excel?
Microsoft Excel template makes work more efficient in offices because data processing is done faster and more organized. There is an increase in office productivity when the encoding and retrieval of important data are efficient.
Conclusion
Using Microsoft Excel templates for business is a great tool. With free templates, you can organize and analyze business data to create plans for your company.
Even if it is your first time using Excel spreadsheets, using Excel templates can make you feel like you are an expert.