Essential Safety Tips Every Truck Driver Should Know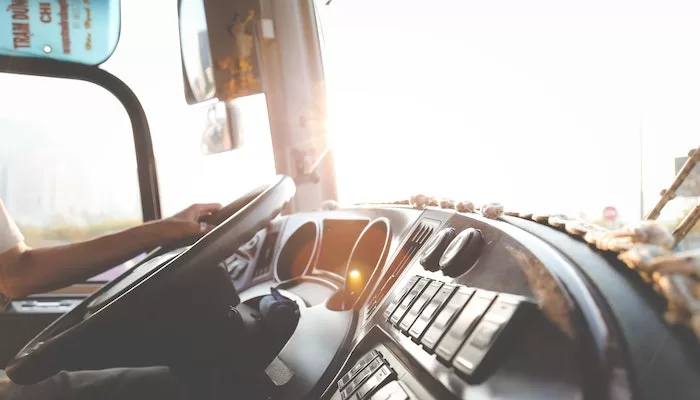 When you are running a trucking company, there are certain important things that you and your drivers should remember while on the road. Driver safety is important for the driver and the trucking company, so there are no potential risks.
Ensuring your drivers are safe on the road is not only essential for their health and well-being, but their safety also largely affects other people on the road. Not to mention, it also dramatically impacts your bottom line.
A trucking company that often undergoes road accidents puts its drivers' health at risk and ruins the company's reputation and bottom line. It is suggested that companies follow essential and effective driver safety tips, one of them being using the LoadStop trucking TMS app to track your drivers all the time.
The Department of Labor (DOL) has stated that truck driving is one of the most dangerous occupations in the US. You would be amazed to know that logistics and transportation fleets have some of the highest numbers of road accidents, injuries, and even fatalities on the job—these numbers seem only to grow yearly.
Keeping your drivers safe on the road improves their safety, ensures their protection, and reduces costs associated with road accidents, claim payouts, and rises in insurance premiums. The good news is that you can improve your truck driver's safety by adopting a work environment where you can actively train, coach, and reward your safest and most professional drivers.
Read on the blog post for some of the essential safety tips every truck driver should know.
Encourage Drivers to Drive Defensively
Trucking companies should encourage their truck drivers to practice defensive driving. When drivers adopt defensive driving, they can consistently look for potential risks and changes in driving or road conditions.
Through defensive driving techniques, drivers are encouraged to decrease the risk of accidents and injuries by forestalling potentially dangerous situations and making safe, well-informed decisions when they are behind the wheel.
Similarly, they are less likely to be involved in accidents. This makes the trucking company less worried about expensive repairs, claim payouts, and rises in insurance premiums.
Build Preventative Maintenance Schedules
Your truck drivers can only stay safe if your vehicles are safe. Trucks and tractor trailers often aren't properly provided regular maintenance, such as oil and brake pad changes, which is why they are not up-to-date and are likely to break down on the road.
Trucking companies can use advanced technological solutions such as cloud-based TMS that offer real-time visibility into your drivers, trucks, and loads, anywhere and anytime, from a single platform. Telematics devices can also be used to gain real-time visibility into odometer and engine data, including fault codes.
With the help of this data, you can create robust preventative maintenance schedules based on days, mileage, prior breakdown history, and much more. You can also receive real-time alerts for critical fault codes. By regularly providing maintenance and repairs to your vehicles, you can ensure they stay in top shape and, at the same time, help your drivers avoid breakdowns while on the road.
Ensure Comprehensive Inspections
Another essential tip for keeping drivers safe on the road is comprehensive inspections of all vehicles before they start using them. The DOT requires pre-trip and post-trip inspections, so you cannot neglect it.
You also need to use tools that ensure all inspections are complete and accurately documented to protect the safety of your truck drivers.
Teach Drivers to Avoid Distractions
According to the Federal Motor Carrier Safety Administration (FMCSA), distracted driving is the number one cause of accidents for truck drivers. Distracted driving involves everything that may cause a driver to take his eyes off the road or his hands off the steering wheel while driving.
Distractions can range from eating lunch or drinking water while driving to looking out of the window to gaze at a billboard. However, the most common type of distracted driving is using a cellphone, particularly texting while driving.
It is better to install dual-facing dash cams built-in with artificial intelligence (AI) on your vehicles so the cameras can determine whenever a driver is distracted based on their head position. Through this footage, trucking companies can teach their drivers how to rectify their behaviors to avoid distracted driving and reduce the potential risks of getting into an accident.
Use Tools to Predict Road Conditions
Road conditions are highly unpredictable, especially when drivers go on long-haul routes across several regions or states. Poor traffic and bad weather are the two conditions that are most likely to impact driver safety on the road. Heavy traffic jams may cause vehicles to constantly stop and move, increasing the chance of accidents.
On the other hand, bad weather conditions such as rain, snowfall, fog, or hail can affect the driver's visibility or cause roads to become wet and slippery. All of these causes can lead to a major accident.
In such situations, it is important to use necessary tools such as dispatch management solutions that provide live traffic map overlays and weather conditions, allowing your dispatchers to see where road conditions may become unsafe for your truck drivers.
With this information, your dispatchers can easily change the routes for your drivers to avoid bad weather conditions and directly update drivers about changed routes through the driver app.
Track Your Fleets and Drivers in Real-time
Using an enterprise transportation management system (TMS), trucking companies can track fleets of vehicles, drivers, and shipments in real time and know their exact location. Real-time GPS tracking ensures the safety of your drivers, particularly during breakdowns or other emergencies. In case a vehicle breaks down, you can know its exact location and reach out to the driver as soon as possible.
When you know about your driver's precise location, you can ask them to reach the closest repair shop or send a maintenance crew directly to their location.
The ability to readily respond to breakdowns means you can decrease downtime and get your fleet back to running. Similarly, your drivers would not have to wait for long hours, sitting idle on the road, which may put them at risk for collisions.
Promote Proper Rest and Breaks In-Between
As per HOS rules and regulations, all drivers of commercial motor vehicles (CMVs) are required to take breaks before they can resume driving. For example, under HPS truck driver limits, all CMV drivers must take a 30-minute rest after eight hours of driving and a 10 to 11-hour break before delivering another shipment.
Trucking companies must promote proper rest and breaks and encourage drivers to prioritize their safety while driving. Drivers should be encouraged to take additional breaks while on the road, especially if they feel tired or sleepy. This keeps your drivers safe on the road and helps you cut back costs related to accidents.