Emirates Expands Travel Choices For Its Customers With Nine Daily Flights To Doha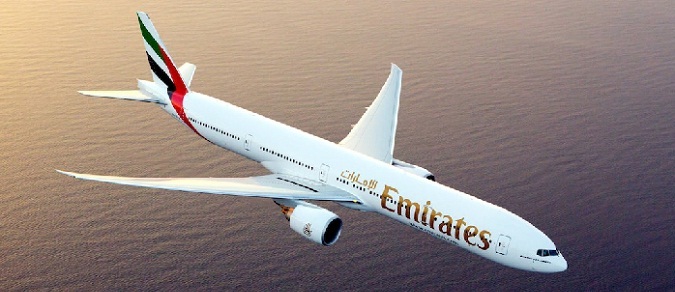 Enhanced schedule adds two daily flights to Doha
Emirates will boost its services to Doha with two additional daily flights, taking the airline's total operations to nine daily services, effective from 30 October 2016.
Emirates currently serves Doha with seven daily flights, and the addition of the two services will grow the airline's presence in Qatar and take the total number of weekly Emirates flights to 63.
The airline situated its newly scheduled services between the cities to provide business and leisure travelers with convenient travel choices throughout the day, enabling them to benefit from the ease and convenience of short day trips between Dubai and Doha.
The timings of the new Doha services have also been scheduled to facilitate shorter connection times to popular destinations in Southeast Asia such as Singapore, Cebu and Clark. Furthermore, the new flights introduce convenient connections to popular European destinations such as Lisbon and Larnaca, Capetown in Africa and Los Angeles in the US, increasing access to key business and leisure centres both east and westbound.  Through its hub, Emirates will also be seamlessly connecting passengers to its extensive route network of over 150 destinations, served by a fleet of all wide body aircraft offering a superior level of comfort as well as the latest products and services on board for customers. The airline's network also encompasses more than  40 cities around the globe served by the iconic Emirates  A380.
So far in 2016, over half a million passengers have travelled on the Dubai-Doha service. Dubai continues to be an attractive destination for visitors from Qatar, offering them an extensive array of leisure and family activities, in addition to world-class business and commercial facilities for those coming to do business.  In the first three months of 2016, there was a 26% spike in visitor volumes to Dubai from Qatar over the previous year (according to Dubai Tourism and Commerce Marketing).
EK 879 departs Dubai at 0410hrs arriving in Doha at 0425hrs. EK 880 leaves Doha at 0555hrs, arriving in Dubai at 0805hrs.
EK 877 departs Dubai at 1305hrs arriving in Doha at 1320hrs. EK 878 leaves Doha at 1450hrs, arriving in Dubai at 1700hrs.
Customers traveling on the new services will be able to enjoy ice, Emirates award-winning on demand entertainment system with over 2,500 channels, including movies, television programmes, games, audio books and music from across the world, including an impressive selection of Arabic content.
About Emirates
The Emirates story started in 1985 when we launched operations with just two aircraft. Today, we fly the world's biggest fleets of Airbus A380s and Boeing 777s, offering our customers the comforts of the latest and most efficient wide-body aircraft in the skies.