Emaar Properties Enjoying a Strong 2019 Across Different Areas
Dubai's property business continues to provide strong levels of growth, despite the global economic slowdown. An example of this can be found in the profits recently posted by real estate developer Emaar Properties.
What Are the Overall Figures?
Emaar recorded a Dh1.3 billion net profit in the third quarter of 2019. They also noted that property sales in Dubai for the first nine months of the year added up to Dh12.6 billion, which is a 25% increase on the figures for 2018.
These numbers also reflected a 14% boost in revenue for the third quarter when compared to 2018. This came from a total of Dh6 billion revenue obtained in the three months in question. In terms of net profit for the first three quarters, the developer reached Dh4.4 billion, which is a 2% increase on the profit gained for the same period last year.
The Emaar Malls element of the company has also enjoyed a strong performance in the first nine months of 2019. This part of their business produced a 6% revenue increase, to Dh3.4 billion. Their net profit was also 6% better than in 2018.
What Factors Are Behind This Performance?
There are a number of factors that helped Emaar to produce these impressive numbers. They mentioned a high level of interest in Dubai properties from foreign investors. This relates to both residential and commercial developments in the city.
Another issue that worked in their favor is the fact that there are now more first-time home buyers in the property market here. Emaar recently launched a Dh25 billion project on the Dubai-Al Ain road, called The Valley. It is aimed at mid-income families and should provide opportunities for first-time investors.
Mohammad Alabbar is the chairman of Emaar Properties and Emaar Development. He said that their results are achieved through their philosophy of working hard to keep customers happy by "providing them superior product and services".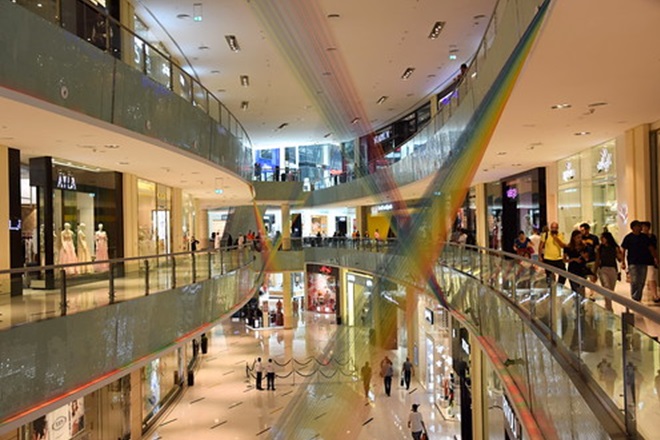 "Dubai Mall" (CC BY 2.0) by 雷太
What Properties Do They Own?
Emaar own a wide range of diverse properties across the UAE. For example, Emaar Malls include the Dubai Mall and Souk Al Bahar. These shopping destinations have achieved high occupancy levels, with a 92% overall total noted. The first three quarters of 2019 brought 99 million visitors through their doors too.
Possibly their most impressive development is at Dubai Marina. According to the 2018 Dubai Real Estate Market Report from Bayut, this is the most popular part of the city in terms of apartment purchases. It contains more than 200 luxurious residential towers in ten districts.
Their hospitality &leisure business has also been moving along smoothly this year. They reported 78% occupancy rates in their selection of luxury hotels. These include Palace Downtown, Address Dubai Mall, and Vida Creek Harbour.
The group also own international properties. These overseas developments produced 15% of their overall revenue in the period covered by these figures. Among the countries where they operate are India, Egypt, and Lebanon.
These latest figures show that the diverse, growing portfolio built up by the Emaar group is strong enough to continue to produce high levels of revenue and profit. Even a slowing worldwide economy shouldn't be enough to stop them from compiling impressive results in 2020.