EIB Believes that Investment in Education is Pivotal for Long Term Economic Development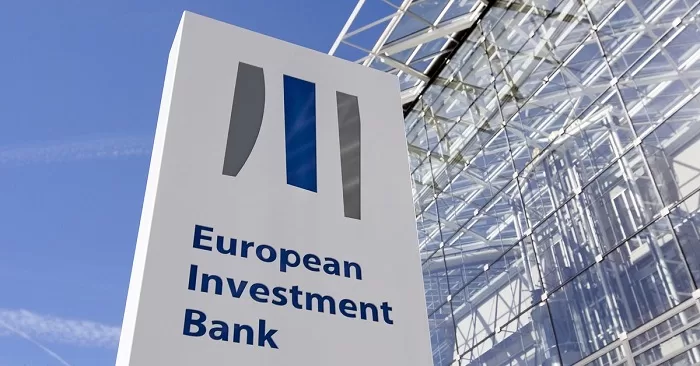 Vice-President Teresa Czerwinska has taken part in a Ministerial Conference organised by the Ministry of Education – France. It is a high-level conference with the French Minister of Education as the lead and high-level guests.
Vice-President Czerwinska has been in the panel: What should be the European strategy for promoting quality investment in education be?
with:
Emil Boc – European Committee of the Regions, Mayor of Cluj-Napoca, Romania,
Li Andersson – Minister of Education, Finland,
Simona Kustec, Minister of Education, Science & Sport, Slovenia,
Jean Michel Blanquer – Minister of Education, Youth and Sport, France,
The discussion was about a common European strategy for quality investments. Education is a key infrastructure for European competiveness, innovation, and sustainable development. EIB's role is to partner with European Institutions and the Member States, providing long-term money into a sector that is largely dependent on public investment and that has to focus on long-term results.
Panelists were asked 2 questions – Vice-President Teresa Czerwinska's statements:
Question: There were four key areas in the Interim report on quality investment in education and training presented by the Commission. How is the European Investment Bank addressing investments in those areas?
At the EIB we consider that Education is essential for Europe's growth, innovation, and inclusion, to strengthen the skills of its people, and enhance opportunities and development of Member States. A better-educated population not only contributes to economic development but is also more resilient in the wake of technological transformation, can cope with the effects of climate change, and is better equipped to fight inequalities. Therefore, when supporting Education projects, the EIB strives to ensure that investments are prepared to tackle these challenges.
Considering the areas highlighted by the very welcomed report of the Commission, I would like to focus on two aspects.
The first one relates to the support to Education infrastructure where we have built extensive expertise, devoting to the sector more than EUR 49bn, since 2000. Projects supported by the EIB range from early childhood education, to primary and secondary schools, to vocational and professional training, up to universities. What we observe is that in the many Member States, the current capital investments level is sufficient to cover 'the most urgent needs' but are not enough to tackle additional challenges, nor to carry out purposeful reflections and prioritizations. In other words, in face of technological and sectoral evolutions that call for pedagogical innovation and that, as highlighted by the report, would benefit from a conscious design of new pedagogical spaces, most Member States are in a situation where investments are often just sufficient to maintain the existing commitments or to manage emergencies. The need for additional support to investments is evident, in order to allow the Member States to devise strategies to make education fit for the Twin transition and for the needs of increased inclusion and sustainability. When we are called to assist innovative projects or to support an overall transformation of pedagogical approaches, this is where EIB funds are best leveraged. For example, over the last years, in Vienna and in a number of Finnish municipalities EIB is working together with local authorities to accompany them in the renewal of their education infrastructure, in a way that is better aligned not just to best construction standards but also to current pedagogical principles. In France, over the last 10 years, we have been supporting investments for renewing and expanding primary and secondary education facilities in a large number of regions and departments. To mention just one, in Guadalupe, an investment of EUR 90 m will enable 2 800 students, 15% of secondary education students in the region to enjoy improved learning conditions in buildings that will be better suited to face climate change.
The second point I want to make is about digitalisation and digital skills. The report highlights that distance instruction during the pandemic exposed stark shortcomings with regard to the digital readiness of education systems, considering both equipment and the ability of teachers to purposefully integrate digital tools in pedagogical methods. Now; we know that education matters greatly for having digital skills and to prepare the jobs and the professions of the future. Also, our investment survey shows the lack of people with the right skills is a key structural barrier to investment for European firms. The persistence and breadth of the skills issue emphasize that this is a European challenge that, if not addressed, will affect our overall ability to innovate and grow.
At the EIB, we are convinced that investing at the same time in the digital tools, purposefully integrated with schools curricula as well as in the knowledge and skills of teachers will provide benefit for all students and future generations. We are keen to support the investment related to the digital strategies of education providers, considering them a part of a more comprehensive strategy to align education systems to the ambition of the twin transition, and making sure that there is specific attention to less disadvantaged areas of the population.
In doing that, we see good synergies with other European funding opportunities. For example in Croatia, Jaspers, and EIB have contributed to the E-school initiative, which includes investments to enhance the digital infrastructure of Croatian primary and secondary public schools, develop digital content for teaching and learning and strengthen the digital skills of teachers and school leaders. Both the pilot and the national rollout phases were financed by grant funding contributions from the European Regional Development Fund and the European Social Fund and complemented by EIB lending. We believe that this was a good example of collaboration between the EIB, a Member State, and the EC, and an ambitious way to tackle the need for innovation in the sector.
Question: How could the European Investment Bank contribute to the common European strategy for quality investment in education?
As just mentioned, we are keen to contribute to a common European strategy for quality investments, because we strongly believe that Education is a key infrastructure for European competiveness, innovation, and sustainable development. We believe that our role is to partner with European Institutions and the Member States, providing long-term money into a sector that is largely dependent on public investment and that has to focus on long-term results. We believe that it is important to support and facilitate promoter's goals, encouraging increased ambition whenever possible, not only in terms of Climate and Environmental impact but also contributing to accelerating investments and to increasing their systemic relevance.  A good recent example pertains to our support to Romanian universities, where thanks to the EFSI funds, we have been able to directly finance public universities and allow for renovations and investments that otherwise might not have been taking place. Another good example is the activities that we can support through our Advisory facilities. Last year the EIB has concluded an Advisory Assignment with the Bulgarian Ministry of Education and the Electric Vehicle Industrial Cluster in Bulgaria (the sector council of companies and educational institutions in the field of electric mobility). To identify the future demand for workers in the sector, and the changes and investments required on the side of the education system. This project is an example of the catalyst role that EIB could play to encourage purposeful reflections on the needs of education systems, improve their quality, channeling more resources to fuel the readiness of the European economy. Improving their quality and providing more resources will be essential to fuel the readiness of the European economies.
Source: European Investment Bank