Dove Takes a Stand Against Social Media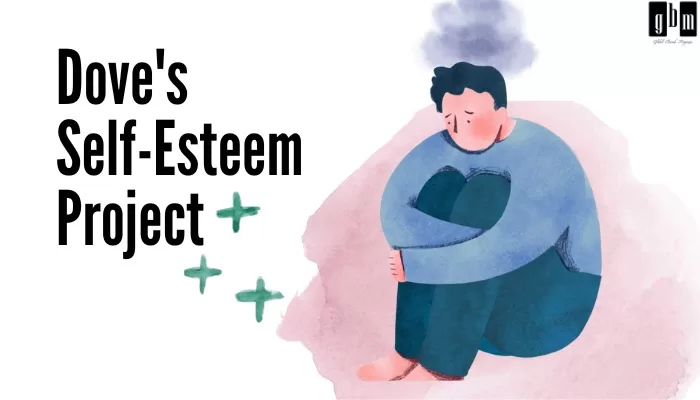 Dove's new social media campaign is aimed at promoting mental health awareness among teenagers.
The content on social media is very misleading and as such, can bring about different complexes in its user base.
Dove's new campaign explores a 3 minute movie which talks about the dangers of social media and the protagonist of the ad who's mental health has been affected by social media.
The fight for mental health
Dove Self-Esteem Project, a long-standing initiative, has launched a new campaign that seeks to go beyond the actions of brands and consumers in addressing the negative impact of social media on mental health. The campaign instead emphasizes the importance of legislative action in safeguarding young people from the harmful effects of social media.
At the core of the campaign is a three-minute film entitled "Cost of Beauty: A Dove Film," which tells the story of Mary, a young woman who developed an eating disorder as a result of being exposed to toxic beauty content on social media. The film uses a rendition of "You Are So Beautiful" to convey the emotional weight of Mary's story and to drive home the message that many individuals are struggling with similar issues. The film concludes with the stories of real-life survivors of mental health issues and their parents.
The Campaign for Kids Online Safety is rooted in Dove's latest research, which shows that social media has a detrimental impact on youth mental health, with 8 in 10 experts stating that it is fuelling a mental health crisis. Furthermore, 80% of young people believe their peers are addicted to social media, and more than half report that it makes them feel anxious.
The issue is particularly severe when it comes to body image and related behaviours, which is the focal point of Dove's efforts. Seven in 10 young people between the ages of 10 and 17 have been exposed to social media content that encourages weight loss or body transformation. Additionally, more than half of young people between the ages of 14 and 17 have been exposed to content that promotes restricted eating or disordered eating behaviours.
In collaboration with body-positive musician Lizzo and two advocacy groups, Dove aims to promote the KOSA bill, which previously made it out of committee but failed to clear the Senate, possibly due to pressure from Big Tech, according to co-sponsor Sen. Richard Blumenthal, D-Conn. The KOSA bill seeks greater transparency from social media apps and algorithms, as well as a duty for social media platforms to prevent and mitigate several harms to minors.
This campaign follows previous Dove initiatives such as "Selfie Talk" and #NoDigitalDistortion, both from 2021. While those campaigns aimed to encourage conversations and individual actions, the Campaign for Kids Online Safety takes things a step further by pushing for systemic change.
Dove's CMO, Alessandro Manfredi, highlighted the urgent need for change in light of the harm caused by toxic content online, stressing the importance of supporting a safer environment on social media to protect young people's mental health. Dove's campaign acknowledges that individual interventions are not enough and emphasizes the need for systemic change to safeguard young people's mental health.