Do's and Don'ts of Filing Your Bike Insurance Claim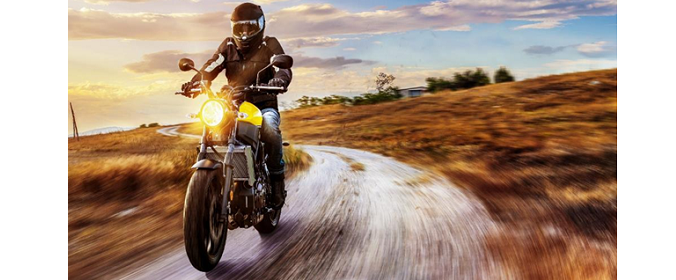 If you love riding bikes, you feel proud of being a bike owner. You make sure your bike stays in good condition with the help of regular maintenance. But the world is full of uncertainties, and you can't predict what future holds in store.
What if something bad happens to you or your bike?
To ensure overall safety of your bike, buying bike insurance is crucial as it provides financial security in case of an accident. It often happens that people find it challenging to make a claim for vehicle damage repair. It is because they do not know well about the process to be followed.
For hassle-free claim settlement, here is a list of do's & don'ts you should keep in mind while filing a claim under your bike insurance policy:
Do's:
Inform the Insurance Company Immediately
The first step towards making an insurance claim is to inform your bike insurance provider about the accident. Once you register your claim, the insurance company will kickstart the settlement process. If you have opted for roadside assistance cover, you can reach out to the nearest garage for cashless settlements.
Get Your Bike repaired in a Network Garage
Every bike insurer has a network of garages where the policyholders can enjoy the perks of cashless settlement. So, you are advised to check for the garages falling in your insurer's network and are located near you. This will make it easier for you to get your vehicle repaired.
Keep the Documents Handy
Other than the claim form, you need to submit documents, such as your bike's RC, driving license, and policy bond,while making a claim. To speed up the process, file a claim online. Make sure you have all these documents handy while filing the claim.
File a police FIR
It is advisable to file a First Information Report (FIR) in case of a road accident that includes third-party claims. Keep a copy of that FIR with you as your insurance provider can ask for it as a part of the claim settlement process.
Don'ts:
Avoid ClaimingforAn Exclusion
There are certain situations in which your bike insurance policy may not work. You can find more about these exclusions in the policy wordings. Your insurance company has the right to reject claims that fall under these exclusions. So, you should know well about what your policy covers and what it doesn't.
Avoid Hiding Any Event-related Information
While filing the claim, you must be honest with your insurance company while describing the accident. Hiding any significant information can make the insurer suspicious, which can lead to the rejection of a claim.
Don't Get Your Bike Repaired Before Survey
After reporting the claim, your bike insurance provider will assign a surveyor to inspect the damages that happened to your vehicle. Getting the bike repaired even before the survey happens can create obstacles in the claim settlement process. So, avoid hurrying to get your bike repaired.
Do Not Settle with Third-Party
You should avoid making any deal with the third-party to resolve the matter at the spot of the accident. Not informing the police is illegal and may cause a delay in your claim settlement.
Knowing about these do's and don'ts will help you file a bike insurance claim and avoid hassles that may occur during the process. Also, it is crucial for you to choose renowned insurers like TATA AIG while buying a new policy. Their hassle-free claim settlement process will make sure you get the benefits you expect.