Deyaar Development Signs A Cooperation Agreement With Dubai Cares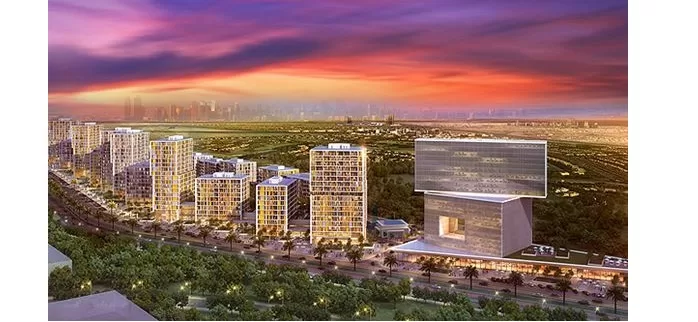 Dubai-UAE: March 09, 2015: Deyaar Development PJSC, a customer-focused, trusted and valued developer with in-depth market intelligence and property management expertise, today signed a cooperation agreement with Dubai Cares, a global philanthropic organization that aims to provide children in developing countries with access to quality primary education.
As part of the Dubai Cares Adopt a School initiative, Deyaar will build a school in the western region of Nepal and equip it with furniture and gender specific latrines, with 150 students benefitting from the school. The school will also offer adult literacy programs to 60 women. Deyaar will also send a group of employees to volunteer their time and effort in support of the construction of the school. The agreement was signed by Saeed Al Qatami, CEO, Deyaar Development, and Tariq Al Gurg, Chief Executive Officer of Dubai Cares, during a signing ceremony held at Deyaar's headquarters today.
Saeed Al Qatami, CEO, Deyaar Development said: "Social responsibility is one of the core pillars of Deyaar's strategy through which our company seeks to achieve Dubai government's vision in helping local and international communities. We are confident that the cooperation with Dubai Cares will reflect positively on spreading education in remote areas around the world. This is also in line with the goals of Dubai Cares which was launched in 2007 by His Highness Sheikh Mohammed bin Rashid Al Maktoum, UAE Vice President, Prime Minister and Ruler of Dubai, in an effort to implement quality primary education programs in developing countries."
Commenting on this cooperation agreement, Tariq Al Gurg, Chief Executive Officer of Dubai Cares said: "What we have achieved so far on a global scale as a philanthropic organization is remarkable. To date, Dubai Cares is reaching more than 13 million children in 38 developing countries. What is more remarkable is the active support of corporations from the UAE such as Deyaar Development, for placing Education on their CSR agenda and for realizing and supporting the work we do. We greatly value their support that represents the cornerstone of our philanthropic efforts worldwide."
The Dubai Cares Adopt a School initiative aims to provide children and adults living in remote areas in a number of developing countries with access to quality primary education by building new schools. Each school is built to host at least 150 students and 60 women. In Nepal, the initiative strives to increase school attendance in the western region of the country by 15 to 20 per cent, in addition to increasing adult literacy rates by educating 60 women who did not go to school or receive education.
Dubai Cares designs and funds integrated primary education programs that are impactful, sustainable and scalable. Education is a critical factor in every child's development. Yet, 58 million primary-age children around the world today do not have access to education and a further 250 million are still not able to read, write or count adequately. Dubai Cares work is in line with Deyaar's social responsibility strategy which focuses on education as a basis for its contributions in the community.