Dell Unveils New Endpoint Data Security and Management Portfolio for Greater IT Interoperability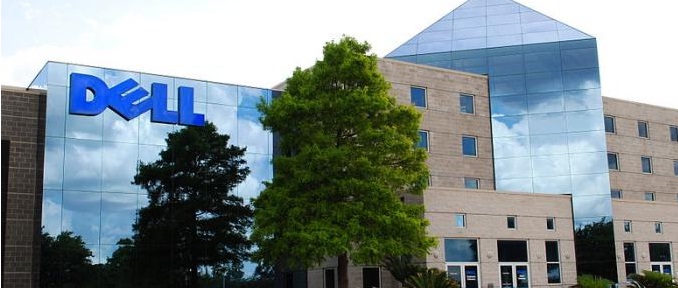 Dell unveiled its Endpoint Data Security and Management portfolio encompassing solutions from Dell, Mozy by Dell, RSA and VMware AirWatch. This portfolio offers leading cybersecurity and endpoint management solutions to deliver robust data protection while unlocking the speed, agility and innovation of today's mobile workforce.
Arming organizations with the tools they need to protect data and proactively detect threats, while reducing the complexities and administrative burden of working with multiple vendors, the new portfolio allows employees to securely work when, where and with the tools they need, without compromising security controls and protections. The new portfolio consists of four main pillars:
Data Protection
Dell Data Protection | Endpoint Security Suite Enterprise provides authentication, file-based data encryption and advanced threat prevention in a single solution toenable businesses to protect their data while proactively preventing external threats including advanced persistent threats and malware. 
MozyEnterprise and MozyPro provide secure, cloud data protection for laptops, desktops and small servers across a distributed enterprise or small to mid-size business for resilient and easy recovery from data loss incidents ranging from user error to ransomware and malware attacks. Employing robust encryption, Mozy allows small and large businesses alike to embrace the convenience and functionality of the cloud, without danger of compromising their data. In addition to file protection, Mozy also enables file sync across devices such as multiple laptops, desktops and smartphones.
Identity Assurance
RSA SecurID® Access provides strong, advanced authentication featuring context-based access control and single sign-on for secure, convenient access to web and SaaS applications, native mobile apps and traditional enterprise resources.
Threat Detection and Response
RSA NetWitness® Endpoint uses the latest in behavioral analytics and machine learning to help organizations rapidly detect and focus investigations to accelerate response and remediation to advanced persistent threats and malware that are missed by other platforms.
Unified Endpoint Management
VMware AirWatch Unified Endpoint Management provides comprehensive, over-the-air management across all platforms including full Windows lifecycle management from the cloud. This includes configuration management, software distribution management, operating system (OS) patch management, client health and security management. AirWatch Unified Endpoint Management enables IT to deploy security patches and OS updates faster, install software more reliably and consolidate operational processes across all devices – on or off the domain and across any network. Organizations deploying both Dell Data Protection and AirWatch can report compliance from the AirWatch admin console when Dell Data Protection is active and protecting a device.
With the rise of cyber-attacks and data breaches, and today's increasingly mobile workforce, securely managing data and endpoints without inhibiting employee productivity is a pain point for customers of all sizes. Compounding the problem, organizations have had to turn to a slew of vendors offering point solutions, and stitch together their own security infrastructure. Organizations want to simplify the process of purchasing and deploying protection and security solutions for desktops, laptops and mobile devices by working with a vendor that can provide more of what they need.
"With our Endpoint Data Security and Management Portfolio, we are solving real customer pain points when it comes to purchasing and deploying security solutions" said Jeff Clarke, vice chairman, Operations, and president, Client Solutions Group, Dell. "Customers have told us they want to consolidate vendors to ease the manageability burden while enhancing their security. That is what we are doing for them."
The Dell Endpoint Data Security and Management portfolio builds on an already extensive set of security solutions and capabilities across Dell Technologies ranging from additional endpoint and data security solutions to managed security services, threat intelligence, and risk and compliance. Cloud data protection with Dell EMC MozyEnterprise and Dell EMC MozyPro is now available through Dell's direct sales force and channel partners, with solutions from RSA and AirWatch coming in December. Now, organizations can be assured of interoperability of endpoint solutions across Dell Technologies with one point-of-contact for sales.
About Dell
With award-winning desktops, laptops, 2-in-1s and thin clients, powerful workstations and rugged devices made for specialized environments, monitors, endpoint security solutions and services, Dell gives today's workforce what they need to securely connect, produce, and collaborate from anywhere at any time. Dell, a part of Dell Technologies, services customers from consumers to organizations of all sizes across 180 countries with the industry's most comprehensive and innovative end-user portfolio.