Dell Enhances Configurability, Performance and Ease of Use of Thin Clients with Extensive Wyse Virtualization Software Update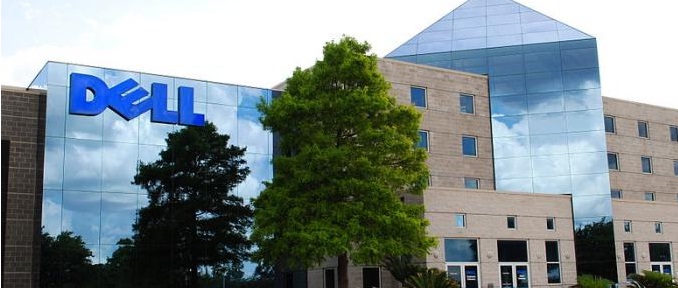 Dell is announcing updates to its thin client software and operation tools to make it easier than ever for organizations to set up, manage and scale Dell digital workspace or VDI solutions. This release includes updates to the highly secure, virus-resistant ThinOS 8.5 software, Wyse Management Suite 1.1 for thin client management, and two new solutions, the Wyse Converter for PCs and Wyse Easy Setup.
"Part of making it easier for our customers to deploy and run digital workspaces is to create thoughtful integration between the hardware, software and back-end infrastructure," said Darrel Ward, senior vice president, Dell Commercial Client Product Group. "We want the Wyse thin client experience to be the best it can be for our customers. We're setting out to achieve that through continual investment in our software solutions to create a holistic ecosystem our customers can easily integrate into their existing IT environments."
ThinOS 8.5: Expanded protocol support and enhanced user experience
An optimum thin client experience is akin to a PC experience. Powerful graphics, audio and connectivity options are essential for employees to be their most productive. Dell continually invests in the development of its Wyse ThinOS software with new feature releases to make the Dell thin client experience as user-friendly as possible for end-users, and secure and easy-to-deploy for IT. With this release, the expanded protocol support features include:
Citrix RealTime Media Engine and Multiple Audio Device Support: Upgraded HDX RealTime Media Engine and a major audio sub-system enhancement, including secondary ringer support to improve the end-user experience
Citrix NetScaler Improvements: Experience heightened security with two-factor authentication and SMS Passcode support through Citrix NetScaler
Microsoft RDP10 Support: Higher image quality and readability using existing hardware encoders and decoders
VMware Blast Extreme Acceleration: A hardware accelerator for VMware Blast Extreme Protocol ensures high quality video and graphics via onboard GPU acceleration of H.264 video content up to 1920 x 1200 resolution
Additionally, with ThinOS 8.5 customers can get up and running easier, with the first-boot configuration wizard to guide customers in setting up their ThinOS clients for the first time. For even greater security protection, ThinOS now supports an additional two-factor authentication solution across both Citrix and VMware brokering environments.
Wyse Management Suite 1.1 further simplifies thin client management
Dell also is updating its recently introduced advanced thin client management solution, Wyse Management Suite. With this latest update (version 1.1), existing owners of the previous Wyse Device Manager product can now easily migrate to Wyse Management Suite, which debuted in mid-2017. This management solution enables organizations to configure, monitor, and manage more than one hundred thousand Wyse thin clients. The solution can be used either as an on-premises or cloud-managed solution, or a combination of both, and is now even easier to use through a new self-guided wizard. Organizations who use Wyse Management Suite 1.1 Pro can also manage via a mobile app to view critical alerts and send notifications while remote. New features of Wyse Management Suite 1.1 include:
Wyse Device Manager Import Tool: Wyse Device Manager customers can easily migrate critical data to the Wyse Management Suite as they manage the transition on their own schedule
Remote Shadow: End-user support and troubleshooting is made easy with functionality that allows administrators to access, track and take control of a thin client session, no matter where the endpoint is physically located
Advanced Installer: Set up becomes more streamlined by enabling support for MySQL databases and offering the ability to change default ports throughout the entire installation process and beyond
Integration of Wyse Ecosystem: Simplified configuration and management of converted PCs and all Wyse thin clients across three operating systems
Wyse Converter for PCs breathes new life into traditional PCs
Wyse Converter for PCs is a new software solution from Dell that can convert or repurpose existing PCs running Windows 7 or 10 into thin client-like devices, allowing for an easy transition to VDI with little upfront investment. Converting traditional PCs into thin client-like devices allows organizations to get more life from existing hardware, with the added benefits of a secure and powerful VDI environment. The converted endpoint looks and functions like a typical Windows Embedded thin client, providing a reliable and secure virtual desktop experience across several generations of hardware.
The Wyse Converter for PCs locks down a device's operating system and converts it into a secure thin client which can be remotely managed via tight integration with Wyse Management Suite 1.1 (or later). The device retains Windows Software Assurance and enables customers to use existing productivity applications such as Skype for Business. The solution can be deployed on any PC that is running Windows 7 or 10, whether from Dell or another manufacturer, reflecting current heterogeneous IT environments.
Wyse Easy Setup allows for quick and easy configuration
Wyse Easy Setup is a free utility that enables IT administrators to quickly and easily configure Windows-based thin clients to their organization's specific IT policy. Administrators can replicate a single device configuration across any other compatible thin client operating system and tailor end-user experiences. Based on a user's individual needs, systems can be set up with configurable access to local applications, or be made to leverage a kiosk mode which only allows IT-designated applications. User-specific changes like monitor, keyboard, mouse and Wi-Fi settings are also simple and can be managed by individual end-users, freeing up IT's time from routine set-up and maintenance.
Availability
The following solutions are available in the U.S. and select regions around the world:
Wyse Management Suite 1.1 is now available
Wyse Easy Setup is available now as a free download on Dell.com and will be embedded in new hardware introductions later in 2018
Wyse Converter for PCs will be available in late February 2018
ThinOS 8.5 will be available in the first quarter of calendar 2018
About Dell
With award-winning desktops, laptops, 2-in-1s and thin clients, powerful workstations and rugged devices made for specialized environments, monitors, endpoint security solutions and services, Dell gives today's workforce what they need to securely connect, produce, and collaborate from anywhere at any time. Dell, a part of Dell Technologies, services customers from consumers to organizations of all sizes across 180 countries with the industry's most comprehensive and innovative end-user portfolio.