Dell EMC Delivers Software-Defined, Cloud-Enabled Data Protection For The Modern Data Center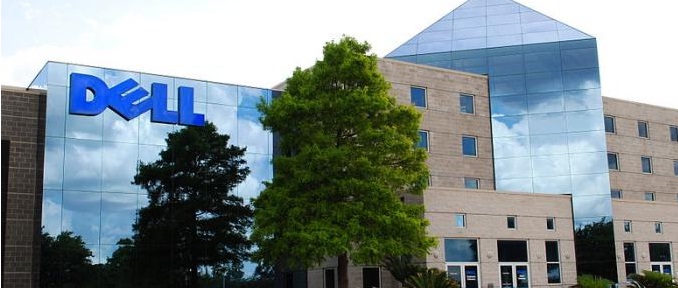 Data Domain, the #1 Purpose-Built Backup Appliance Now Available as Software on Dell EMC PowerEdge – the World's #1 Server
Leveraging its market-leading portfolio of data protection software and servers, Dell EMC  announced product and service enhancements to deliver software-defined, cloud-enabled data protection for the modern data center. As customers of all sizes look to transform IT, the first step will be to modernize their data center. With a modern architecture, utilizing technologies that are software-defined and cloud-enabled is key. Today, Dell EMC is making its market-leading data protection portfolio cloud-enabled as well as enabling its market-leading Purpose Built Backup Appliance software-defined to run on the world's leading server, Dell EMC PowerEdge.
At Dell EMC World this week, attendees will be the first to see the newest data protection offerings from the combined Dell EMC.
DATA DOMAIN VIRTUAL EDITION 3.0
Available immediately, Dell EMC has released Data Domain Virtual Edition 3.0 (DD VE), delivering customers the number-one purpose-built backup appliance in an economical software-defined solution wherever it's needed. DD VE runs as a virtual machine and is now qualified to run on Dell EMC PowerEdge servers. With DD VE 3.0, Dell EMC also introduces pre-validated, fully supported, pre-tested reference architectures that combine the strengths of PowerEdge 13G servers with DD VE software. As announced last month, DD VE is also supported on Dell EMC VxRail appliances, allowing customers to deploy software-defined protection storage in a hyperconverged environment.
DD VE 3.0 features a 6x increase in scalability, capable of protecting up to 96TB in a single instance. Dell EMC has expanded hypervisor support in DD VE, enabling it to run as a virtual machine on both VMware vSphere and Microsoft Hyper-V. Customers can also leverage cloud tiering capabilities in DD VE for long-term data retention in public, private or hybrid clouds such as Dell EMC Elastic Cloud Storage and Virtustream Storage Cloud. Secure multi-tenancy in DD VE makes it optimal for Backup-as-a-Service deployments in a private cloud or service provider cloud.
ENHANCING CLOUD DATA PROTECTION AND MANAGEABILITY
Enterprises today have applications and data both on-premise and in the cloud, introducing sprawl and complexity for IT staff trying to manage and protect highly distributed applications and data. Dell EMC's data protection portfolio is designed to help IT centralize data protection management and control of the entire information environment and is now extensible to more cloud platforms, providing the same enterprise-grade protection experience.
Dell EMC today is announcing two new protection solutions for in-cloud applications and data as well as the addition of multiple cloud-enabled enhancements designed to simplify and lower the cost of protection for both backup and application administrators, including:
Protection of applications running on Microsoft Azure: Following the announcement of a protection solution for Amazon AWS at EMC World in May, NetWorker with CloudBoost now protects applications running on the Microsoft Azure platform, employing the same source-side data de-duplication, compression and encryption for highly efficient and secure backups in the cloud
Native cloud tiering in NetWorker 9.1 and Avamar 7.4: Native administration of Data Domain Cloud Tier via the NetWorker or Avamar management consoles allows you to create, control and manage long-term data retention and data movement policies using Data Domain Cloud Tier from the same user interface being used for on-premises data retention workflows
Native cloud tiering for applications: With Data Domain Boost for Enterprise Applications, IT application administrators are now empowered to perform their own backup to the cloud for long-term retention, all while using their own application's native interface or CLI commands. Supported applications include Oracle, SQL, SAP, SAP HANA, IBM DB2
Natively tier de-duplicated data directly to cloud platforms: Data Domain Cloud Tier requires no cloud gateway or virtual appliance to tier de-duplicated data directly to the public, private or hybrid cloud. To further lower TCO, the solution ensures that only unique data is uploaded to already de-duplicated data within cloud object storage
Secure data tiering to a variety of cloud platforms: Data Domain Cloud Tier supports data tiering to clouds including Virtustream Storage Cloud, Dell EMC ECS for on-premise object storage as well as third party public clouds and employs DD Encryption and DD Retention Lock to ensure data in the cloud remains secure
Spanning Backup – Global Expansion: Microsoft Office 365 and SalesForce.com have become staple cloud-based business applications for office workers around the globe. Spanning Backup for Office 365 now simplifies compliance with European Union data sovereignty regulations, offering EU customers a backup and recovery solution for their cloud-based Office 365 and SalesForce data. All European customer data storage and processing is handled within a new regional data center located in the EU. Spanning, a Dell EMC company, intends to extend these services to other regions in 2017.
PROSUPPORT ONE FOR DATA CENTER
With a focus on providing consistent, seamless support across the data center, Dell EMC is announcing ProSupport One for Data Center. This service brings together Dell and EMC's industry-leading support capabilities for enterprise customers looking for a high-quality, unified service experience across their IT environment. Backed by unrivaled expertise, innovative tools and a global infrastructure, the service includes:
Collaborative, personalized services account management
Priority access to specialized Dell EMC technical support engineers on a 24x7x365 basis
Up to 90% less IT effort with proactive monitoring for automated issue prevention and accelerated resolution from SupportAssist and Secure Remote Services (ESRS)
AVAILABILITY:
Data Domain Virtual Edition 3.0 is available now. NetWorker 9.1 support for Microsoft Azure is available now. NetWorker 9.1 with CloudBoost will be available in December 2016. Native management of Data Domain Cloud Tier support with NetWorker 9.1, Avamar 7.4 and Data Domain Boost for Enterprise Applications 3.5 will be available in December. Spanning Backup for Office 365 service is available now. ProSupport One for Data Center is available now.
ABOUT DELL EMC
Dell EMC, a part of Dell Technologies, enables organizations to modernize, automate and transform their data center using industry-leading converged infrastructure, servers, storage and data protection technologies.  This provides a trusted foundation for businesses to transform IT, through the creation of a hybrid cloud, and transform their business through the creation of cloud-native applications and big data solutions.  Dell EMC services customers across 180 countries – including 98 percent of the Fortune 500 – with the industry's most comprehensive and innovative portfolio from edge to core to cloud.