DBS/POSB Launches Singapore's First Video Teller Machines Across Nine Locations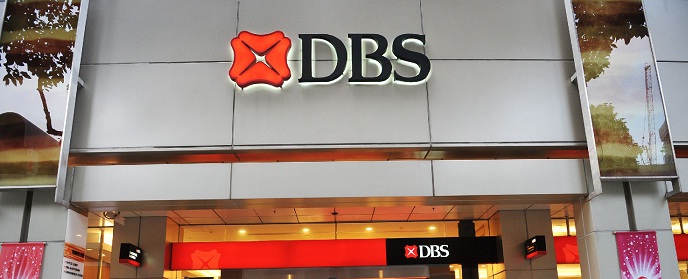 Customers can apply for & get debit cards, internet banking tokens on the spot via DBS/POSB VTMs
DBS/POSB customers are now able to access nine DBS/POSB Video Teller Machines (VTMs) across Singapore – the first of its kind here. The DBS/POSB VTMs provide round-the-clock branch banking services to customers, with the option of virtual teller assistance via live-video streaming. In addition to providing services such as balance enquiries, change of particulars and statement requests, the DBS/POSB VTMs are able to dispense internet banking security tokens instantly and allows for customers to apply for debit cards* and obtain them instantly.
DBS/POSB video teller machines complement the wide array of existing online banking services provided by the bank and pushes the envelope when it comes to the range of round-the-clock services customers can come to expect from a bank, and provides privacy within soundproofed booths. To use the DBS/POSB VTMs, customers will need to have valid ID (such as their identity card or passport) or their ATM card for verification, as well as their mobile phone at hand for more complex transactions requiring SMS-OTP.
Said Jeremy Soo, Managing Director and Head of Consumer Banking Group (Singapore), DBS Bank, "The introduction of DBS/POSB Video Teller Machines raises the industry bar for banking services in Singapore. For the first time, customers can have access to round-the-clock branch banking services, made possible by augmenting live-video streaming capabilities into our branches via the VTMs. Customers can self-serve to get their debit cards or internet banking tokens replaced instantly at any time of the day, or they can have 'face-to-face' assistance as an option via live-video. The VTMs are an example of how we are reimagining banking, using digital technology and innovation to extend our reach, enhance our efficiencies, and create tomorrow's solutions."
The following services are available at DBS/POSB VTMs round-the-clock:
• Instant replacement of debit cards
• Instant application and provision of debit cards
• Instant internet banking token replacement
• Card Services
• Request for iBanking Secure Device
• Update Particulars
• Balance Enquiry
• Bill Payment for cashline (with card)
• Pay DBS or POSB credit cards bills
• Additional cheque book requests
• Telephone banking pin (replacement)
• Delete GIRO arrangement
• Change GIRO Payment Limit
• Stop Payment of Cheque for CASA accounts
• Request for Statements
DBS/POSB VTMs are located at the below branches and are available round-the-clock. Customer service officers are available as an option via live-video daily from 8:30am to midnight.
• POSB Rivervale Plaza
• DBS SUTD
• POSB Bukit Batok West
• POSB Kampong Ubi
• POSB Tampines Hub
• POSB Yishun North
• POSB Toa Payoh North
• POSB Bedok North
• POSB Ang Mo Kio Central
The DBS/POSB video teller machines are the latest in a line of ground-breaking and first-of-its-kind service innovations introduced by DBS/POSB to enhance efficiency and customer convenience. These include the SMS 'Q' notification service, which allows customers to request for a queue number via SMS prior to visiting the bank's branches; SMS Banking, where customers can perform simple banking transactions via SMS; and POSB Branch Machines, service machines that allow customers perform some over-the-counter transactions with branch staff assistance. To find out more, please visit https://goo.gl/PLjXK0.
*Available debit cards are DBS Visa Debit Card, DBS UnionPay Debit Card and POSB PAssion Debit Card
About DBS
DBS – Living, Breathing Asia
DBS is a leading financial services group in Asia, with over 280 branches across 18 markets. Headquartered and listed in Singapore, DBS has a growing presence in the three key Asian axes of growth: Greater China, Southeast Asia and South Asia. The bank's "AA-" and "Aa1" credit ratings, is among the highest in the world.