Bank of the West Launches Expanded Mortgage Program for International Clients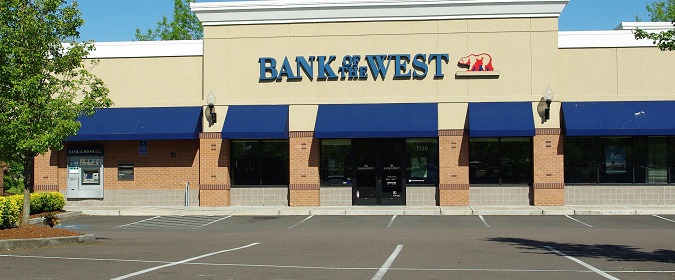 Global Mobility Program Added to Suite of Programs and Services
Offered through its International Banking Group
Bank of the West announced that its mortgage program is now available to international clients who meet certain employment and financial requirements, but have no credit history in the United States.  The Global Mobility platform is a significant expansion of the bank's mortgage programs and illustrates its ongoing desire to offer dedicated programs to Bank of the West international clients moving to the U.S. in pursuit of a new life.
"People who move to the U.S. will often face a high cost of living, particularly in California—and their lack of credit history may seriously limit their ability to borrow. This program is designed to help meet their needs," said Thierry Gabadou, Head of International Banking at Bank of the West. "At Bank of the West we are focused on our clients and their ever-evolving needs.  Our local presence combined with our global capabilities, through our parent company BNP Paribas, positions Bank of the West in a prime spot to help those coming from abroad who are looking to settle and establish credit here in the U.S."
The International Banking Group's team of specialists has a diverse background and an array of language skills that allow them to bring their expertise to international clients within the U.S. The Group is experienced in providing these clients with a customized approach and meeting international clients' unique needs. This expanded mortgage program is the latest in the International Banking Group's suite of programs and services dedicated to international communities living within its footprint.
"We understand the difficulties that individuals without U.S.-based credit history face when they arrive here," said Joel Eckhause, Head of Residential Lending Product and Strategy at Bank of the West. "Through our new platform, these individuals can finance their homes and achieve other financial goals in the U.S."
Applicants interested in the mortgage program for international clients can visit Bank of the West branch locations or email welcome@bankofthewest.com for more information.  To learn more about the Global Mobility platform and other new programs visit https://www.bankofthewest.com/personal-banking/international-clients.html
About Bank of the West
Bank of the West is a regional financial services company headquartered in San Francisco with $83.8 billion in assets as of December 31, 2016. Founded in 1874, Bank of the West provides a wide range of personal, commercial, wealth management and international banking services through more than 600 branches and offices in 23 states and digital channels. Bank of the West is a subsidiary of BNP Paribas, which has a presence in 74 countries with more than 190,000 employees.
About BNP Paribas
BNP Paribas is a leading bank in Europe with an international reach. It has a presence in 74 countries, with more than 190,000 employees, including more than 146,000 in Europe. The Group has key positions in its three main activities: Domestic Markets and International Financial Services (whose retail-banking networks and financial services are covered by Retail Banking & Services) and Corporate & Institutional Banking, which serves two client franchises: corporate clients and institutional investors. The Group helps all its clients (individuals, community associations, entrepreneurs, SMEs, corporates and institutional clients) to realize their projects through solutions spanning financing, investment, savings and protection insurance. In Europe,