DBS Launches Derivative Warrants in Hong Kong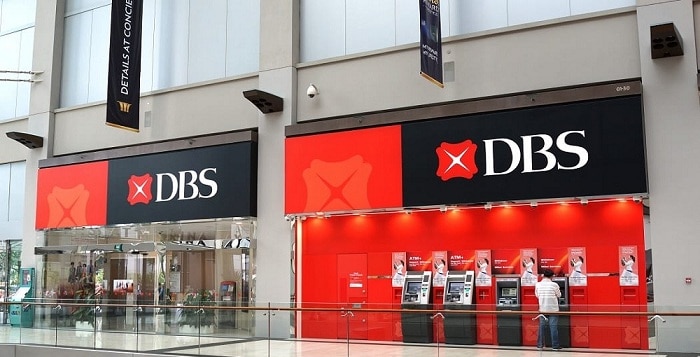 DBS Bank Limited ("DBS") announced the launch of the first two series of derivative warrants listed on the Hong Kong Exchanges & Clearing Limited ("HKEX") as DBS was approved as a listed structured products issuer by HKEX in Hong Kong.
Among the 16 authorized derivative warrants issuers in Hong Kong, DBS' current credit ratings awarded by HKEX recognised rating agencies (Moody's and Standard and Poor's) are Aa1 and AA- respectively[1], an indication of full confidence for investors in the market.
Mr. Tak Lap LEUNG, Group Head of Advisory Sales and Head of Treasury & Markets, Hong Kong, DBS Hong Kong Branch, said, "We see the importance of derivative warrants' terms while making available the best of our capabilities to support customers. We aim to provide the latest market information from different channels and trading hotlines for their varied investment needs. DBS is committed to providing best-in-class and a breath of financial products and services to customers."
DBS today launched one series of Call Warrants and one series of Put Warrants linked to Tencent Holdings Limited (Stock code: 0700.HK), a major stock listed in Hong Kong. With market demand on the rise, DBS plans to continue adding its product offerings this year, with additional derivative warrants that cover over 60 major underlying stocks listed in Hong Kong. Callable Bull Bear Contracts ("CBBC"s) will also be launched to further expand the product range for investors.
Mr. Wei San SOONG, Head of Equity Derivatives, Treasury & Markets in DBS, said, "As one of the leading financial services groups in Asia, DBS is delighted to become a listed structured products issuer and bring our leading trading platform to the investors in Hong Kong. We see great potential in the Hong Kong market and plan to expand both our wealth structured products franchise and derivative warrants business. The synergy will allow us to ensure that we provide competitive prices to all our customers."
With DBS' extensive network of operations in Asia, our insights and connections in the region's most dynamic markets, DBS will continue to dedicate significant effort in exploring a wide spectrum of financial products from local and global markets, and opening investment opportunities for investors' broader market exposures.
For latest information on DBS' structured products and related market trends, please visit hk.warrants.dbs.com.
[1] HKEX, Issuers Credit Rating:
https://www.hkex.com.hk/Products/Securities/Structured-Products/Issuer-and-Liquidity-Provider-Information/Issuers-Credit-Rating?sc_lang=en