DBS Foundation launches regional grant programme for SMEs, tailored to kickstart their sustainability journey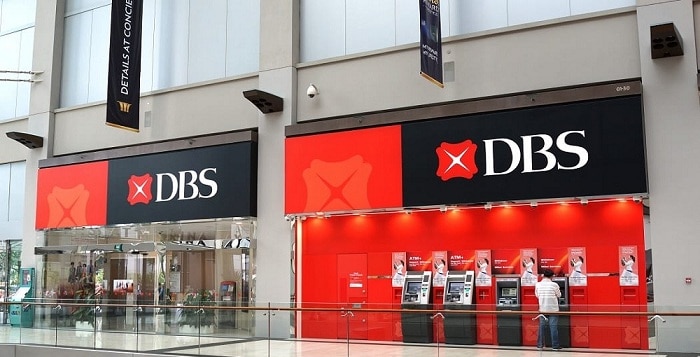 DBS Foundation announced the launch of a new grant programme to support small-and-medium enterprises (SMEs) looking to kickstart their transition towards becoming more sustainable businesses. This is an extension of DBS Foundation's ongoing support for social enterprises (SEs), as it endeavours to foster the growth of businesses-for-impact (defined as businesses with dual bottom-lines of profit and impact), regardless of their stage of growth.
DBS Foundation SME Grant Programme – newly launched!
Search is on for SMEs with innovative sustainability solutions – proposals should address at least one of the following areas: (1) reducing energy consumption, (2) reducing waste, or (3) sustainable supply chains.
Grant awardees stand to receive:

Grant amount – up to SGD 100,000
Structured mentorship and advisory support – DBS Foundation and the DBS SME Banking team will work with each SME awardee to map out key milestones and impact outcomes across a two-year horizon[1]
Support from broader DBS franchise to help promising grant awardees scale their businesses – including a range of working capital, supply chain financing, and digital transformation solutions

Assessment – applicants must demonstrate the innovativeness and scalability of their solution, clear plans to integrate sustainability into business operations, and a strong leadership team with demonstrated commitment towards building a sustainable enterprise
Eligibility – open to SMEs incorporated in Singapore, Hong Kong, Taiwan, India, and Indonesia
Joyce Tee, Group Head of SME Banking at DBS, and Board Member of DBS Foundation, said: "As the world emerges from the shadow of Covid-19, there is a renewed sense of urgency among SMEs to make a positive impact beyond themselves even as they grow their businesses. While our engagement with SME owners has revealed their keen interest in adopting more sustainable business models, they are often caught up with operational matters and may lack the bandwidth or resources to begin. This is a gap that the DBS Foundation aims to fill with the new SME Grant Programme, which will help SMEs take their first step towards transforming into businesses for impact. Beyond grant funding, DBS will also avail our suite of sustainable financing solutions, ecosystem platforms and advisory services to help the most promising SME awardees accelerate their transformation efforts."
DBS Foundation also continues to deepen its support for the SE sector, with its flagship SE grant programme now in its eighth year. The programme was designed to plug the funding gap for inventive start-ups that are solving critical social and/or environmental issues through their businesses, and empower them to scale up to create deeper impact. The SE grant programme also features a "Zero Food Waste" category, which is focused on supporting SEs whose solutions help tackle the global problem of food waste.
DBS Foundation SE Grant Programme – now in its eighth year!
On the hunt for SEs with innovative solutions tackling impact areas – (1) social impact, (2) environmental impact, and (3) "Zero Food Waste"
Grant awardees stand to receive:

Grant amount – up to SGD 250,000
Holistic support to strengthen business foundations and scale growth – DBS and DBS Foundation will channel all-of-bank resources to avail SE awardees with comprehensive support in areas including capacity-building and mentorship, business and networking opportunities, and awareness-building
Access to other businesses-for-impact in DBS Foundation's ecosystem – this facilitates peer learning and potential collaboration

Assessment – applicants must demonstrate a market-validated business model, a clear roadmap for achieving dual bottom-line growth, and demonstrated commitment to a social and/or environmental mission
Eligibility – Open to SEs that are in seed to initial scale-up stages, and incorporated in Singapore, Hong Kong, Taiwan, China, India, or Indonesia.
Karen Ngui, Group Head of Strategic Marketing and Communications at DBS, and Board Member of DBS Foundation, said: "Since the inception of DBS Foundation eight years ago, we have helped support over 800 SEs across the region and awarded over SGD 10 million in grants to 93 SEs. Many of these SEs had innovative business models with strong potential for growth, but were impeded by capital and capacity-building gaps. Most of them have evolved from start-ups to steadily growing businesses-for-impact, which is very encouraging to see. Businesses are increasingly expected to be a force for good in these post-pandemic times, and with the new DBS Foundation SME grant programme, we hope to encourage and enable more SMEs to take a step forward in their sustainability journey."
The application window for both grant programmes[2] will commence from 15 April 2022 to 31 May 2022. All applications received before 31 May 2022, 2359 hours (Singapore time, GMT +8) will be evaluated in 2022, and applications received thereafter will be evaluated in the next grant cycle. The announcement of successful grant awardees will be made towards the end of this year.
As a purpose-driven bank, DBS is committed to creating impact beyond banking. Earlier this year, it announced the expansion of DBS Foundation's remit to include a new 'Community Impact' chapter focused on community giving and volunteerism efforts in the areas of education, elderly, and the environment, in addition to its existing 'Business for Impact' chapter. This was enabled by the commitment of an additional SGD 100 million by the bank, which will be channelled towards supporting DBS Foundation's work and other philanthropic initiatives.
Source: DBS Bank