DBS Bank Accelerates Digitalisation Transformation with Robotics Programme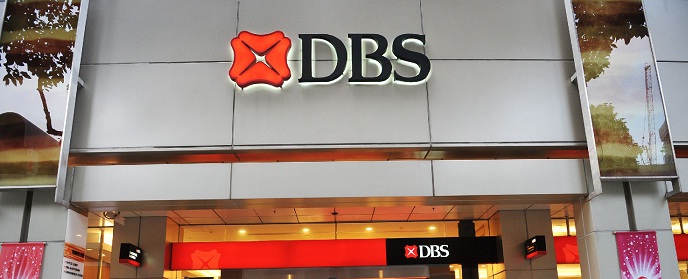 Initiative is first-of-its-kind large scale implementation in the region, powering intelligent automation across the bank
DBS Bank and IBM announced they are working together to scale an enterprise-wide Centre of Excellence (COE) in Robotic Process Automation (RPA), making it the first-of-its-kind large-scale implementation in the financial services sector in Singapore and the region.
In June, IBM helped DBS set up the COE. Since then, DBS has already optimised more than 50 complex business processes across the bank. Having commenced in Singapore, the RPA programme will now be progressively implemented in other markets including Hong Kong, China, India, Indonesia and Taiwan.
Every day, financial organisations perform thousands of time-intensive business processes and manual tasks, which may contribute to rising operating expenses, low employee productivity, high error rates, and reduced speed-to-market.
However, software robots (robots) are transforming these mundane activities using a style of automation where a software programme can help to manage and execute a wide range of repetitive, rules-based tasks that require handling high volumes of structured data. These robots also have the capacity to operate 24/7, allowing organisations to remain operational outside of standard working hours and maintain operational efficiencies.
Soh Siew Choo, Managing Director, Technology and Operations, DBS said, "As the region's leading digital bank, DBS is committed to delivering innovative and unique experiences for our customers and employees, which are critically dependent on the flexibility of our bank's processes. Cognitive and robotics process automation is an important capability that will help with the necessary speed and agility to meet the rapidly changing demands of customers and the evolving financial services marketplace."
With an enterprise-wide automation strategy and technologies such as RPA, organisations are now enabled with new technologies that can help scale and manage workload with ease and free up existing employees to spend more time on strategic tasks. This results in businesses having more time to focus on improving customer engagement, innovation and accelerating transformation within the business.
According to research conducted by leading analyst firm Forrester, it is estimated that by 2019, process automation will change up to 25% of the work associated with all job categories[1].
Soh said, "We selected IBM as our partner to provide end-to-end services for implementing and maintaining the RPA programme as a COE, given their deep and historically successful experience of enabling process automation and developing transformational capabilities for the banking industry."
Adam Lawrence, Managing Director, IBM said, "Disruptive innovation has become a regular occurrence. While the ability to automate processes has existed for a very long time, technology has since evolved to enable cognitive automation through autonomous decision-making, new insights through data discovery, and personalised support."
Chandra Somani, Lead Consulting Partner, IBM, added, "While many companies are still experimenting with robotics, DBS has taken a bold enterprise-wide approach as part of its ongoing digitalisation journey. IBM has been helping DBS with not only RPA programmme but also incorporating embedded analytics, machine learning and a whole ecosystem of capabilities such as Optical Character Recognition (OCR) technologies to simplify, streamline and automate end-to-end business and operational processes."
[1] http://blogs.forrester.com/jp_gownder/15-08-24-robots_wont_steal_all_the_jobs_but_theyll_transform_the_way_we_work[END]
About DBS
DBS is a leading financial services group in Asia, with over 280 branches across 18 markets. Headquartered and listed in Singapore, DBS has a growing presence in the three key Asian axes of growth: Greater China, Southeast Asia and South Asia. The bank's "AA-" and "Aa1" credit ratings, is among the highest in the world.