Crypto Payments As A Must-have Feature For A Merchant's Success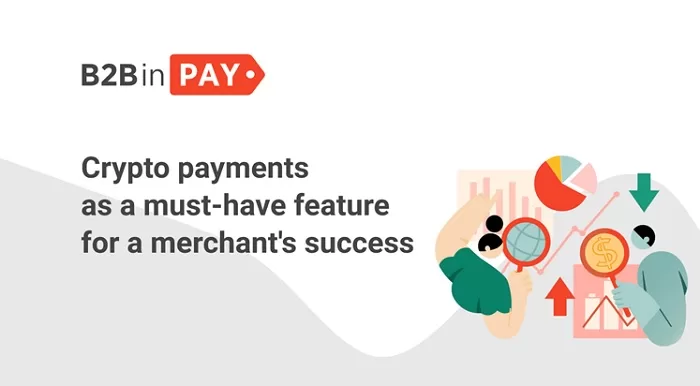 The world is going through strong changes reflected in the vast majority of spheres. Retailing is among the sectors that undergo essential transformations, and up-to-date merchants need to accept this new reality, adjusting their businesses to new factors. For instance, crypto payments are a new word that penetrated the retailing sphere and forces business owners to become progressive.
Top-3 reasons to add crypto payments to the list of available options
Merchants who've never heard anything about digital assets or are afraid of changes and innovations may remain on the fiat way; meanwhile, such a strategy offers competitors to walk down the red carpet. What are the most notable pros of crypto payments?
Unlimited target audience. When your business accepts cryptocurrency as a payment option, every holder may purchase goods or services. A crypto wallet and Internet access are the two required options. The number of crypto holders exceeds 75 million, and all those people may become your customers.
Reduced fees and prices. Traditional transactions are processed by a number of institutions, including banks, payment providers, etc. As such business owners need to pay diverse fees that make end prices higher. As for digital assets, they are controlled by no institution, and a crypto payment provider is the only mediator between customers and merchants. Reliable providers charge a minimum fee of as small as 0.5%.
Protection for a merchant. When you accept crypto payments online, your transactions are protected. After the confirmation, customers cannot cancel a transaction; this is why business owners avoid a string of headaches.
Crypto payments are much easier than you think
Changes are always terrifying, and merchants are afraid of such payments because of the lack of knowledge. What is the process?
In fact, all the merchant's tasks are centered around the necessity to find a trustworthy payment provider. Then qualified specialists connect the API to let a merchant accept crypto payments on website.
A customer visits the website and wishes to purchase goods or get services.
He (she) looks through the list of payment options and meets digital currencies there.
When a customer has filled all the fields in and confirmed the transaction, the API sends a request to a provider.
If everything goes well, the transaction will be approved by a provider.
Note that a consumer has no opportunity to cancel such a transaction when everything is confirmed.
B2BinPay leads the market of crypto payment solutions
The necessity to find a reliable payment provider may seem to be a challenging task; meanwhile, B2BinPay moves all your doubts away.
This solution is an award-winning processor that empowers merchants to accept crypto payments. Furthermore, business owners get secure crypto wallets and a possibility to get digital assets converted into fiat and transferred to bank accounts. As for the array of cryptocurrencies, B2BinPay supports more than 800 coins, stablecoins, and tokens.
Never be afraid of innovations! Start mastering your future success together with B2BinPay!