Credit Suisse Launches Global Digital Private Banking Capabilities with Asia Pacific Release in Singapore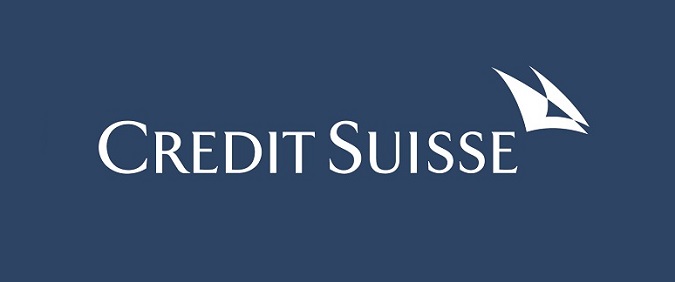 Singapore,  2015-03-18

New capabilities empower clients with personalized content, trading tools and multi-channel collaboration.
Credit Suisse today announced the launch of a global digital private banking platform for clients in Asia Pacific, with Singapore as the first launch location. The new digital platform will place the bank at the forefront of providing digital wealth management services to its current and next generation of clients, while creating a new private banking service delivery model.
Credit Suisse previously announced that it is committed to making significant investments in expanding its client facing technology globally to enhance clients' access to portfolio analytics, research and market data, collaboration and transaction services, starting in Asia Pacific. Today's launch marked the first milestone in this commitment with the release of a Credit Suisse Private Banking Asia Pacific app.
The new digital platform represents a new private banking service delivery model, and empowers clients with round-the-clock access to comprehensive information about their accounts, market insights and intelligence personalized according to their portfolio, while supporting them with trading tools that enable them to respond to moving markets. Designed with a simple user interface, the new digital private banking solution also facilitates multiple channels of connectivity and collaboration for clients with their relationship manager and Credit Suisse team.
The key features of the Credit Suisse Private Banking app include:
My Portfolios: At-a-glance overviews of portfolio valuations and performance liquidity and available funds to invest, asset and currency allocations, income and expenditure, and histories of transactions and cash activities
Watchlist: A watchlist that helps clients monitor their selected instruments across asset classes, and access related Credit Suisse research as well as third party sourced indicators
Markets: An overview of global and regional markets news, major indices and company information, and latest global asset classes performances across currencies, bonds and commodities
Ideas: Access to the library of Credit Suisse Investment Strategy and Research publications
Collaboration: A built-in suite of collaboration tools that facilitate connections between clients and the Credit Suisse team, including instant messaging, audio and video call, screen and document sharing and document annotations.
Trade: Trading in securities (equities, ETFs and REITs) and spot foreign exchange
Initially available on the iPad, access will be extended to other devices, including the Apple iPhone, web browsers, and devices operating on Google Android. It will also be rolled out progressively to clients in Singapore and across Asia Pacific. New features and enhancements will be released in phases, for example tools for portfolio analysis, greater trading capabilities and alerts based on clients' preferences.
Beyond Asia Pacific, Credit Suisse will roll out its digital private banking platform in other regions, including the US, Switzerland and Europe, through this year and next.
At the launch in Singapore, Francesco de Ferrari, Credit Suisse's Head of Private Banking Asia Pacific said, "I am delighted that Asia Pacific has been chosen as the first region to launch Credit Suisse's new digital private banking capabilities. Asia Pacific is the fastest growing region for our Private Banking business, with some of the biggest and most rapidly expanding wealth pools in the world. However, as Private Banking is a relatively nascent industry in the region, we also face the challenge of having a sufficient talent pool to cater to the demand in wealth management services. A digitalized multi-channel service delivery model will bring the relationship manager and bank significant gains in efficiency and higher value-added productivity, and most important of all, enable us to serve our clients better and cultivate deeper client relationships."
Credit Suisse's Head of Private Banking & Wealth Management and CEO Region Switzerland Hans-Ulrich Meister said, "Digital technology is rapidly changing the way people use financial services. They are increasingly using digital channels to contact their banks, execute trades and purchase financial products. As a leading global wealth manager, we are making significant investments in digital technology to capture this opportunity and deepen the relationship with our current and next generation of private banking clients. We are delighted to be launching our new digital capabilities in Asia Pacific, which is the fastest growing region for our Private Banking business as well as for consumer adoption of digital financial services solutions."
According to a 2014 survey1, 82% of high-net-worth individuals in Asia Pacific expect their wealth management relationship to be conducted entirely or mostly through digital channels, while 83% of them said that they are far more likely to leave wealth management firms that cannot offer an integrated digital and direct channel experience.
Robert Shafir, Credit Suisse's Head of Private Banking & Wealth Management and CEO Region Americas said, "Digitalizing our private banking services is good for our clients, our relationship managers and Credit Suisse as a whole. It empowers our clients, giving them better access to the knowledge and expertise from across the bank, customized to their portfolio, which they can then act on. It also enables greater collaboration with clients, giving relationship managers deeper insight into their clients' preferences and investment objectives, Ultimately, this is about continuing to raise the bar in terms of serving our clients and helping them reach their goals."
"In rolling out our digital private banking capabilities, we are redesigning the way in which we interact with, curate content for and advise our clients. It is not just an enhancement to the client experience, but a transformation of our private banking service model," Mr. Shafir added.
Building digital private banking solution with clients
In developing the digital private banking platform for clients in Asia, Credit Suisse adopted a highly client-centric approach in partnering and engaging with clients to define the value proposition, features and user experience.
Instead of looking at its clients by their assets under management or source of wealth, the bank analyzed how they make decisions in relation to their finances. Credit Suisse identified that the majority of its private banking clients in Asia Pacific are what it describes as "validators", that is those who want to understand investment opportunities and trade-offs to validate with their advisors, who think in the mid- to long-term and appreciate support in understanding global markets and refining their views and ideas.
Francois Monnet, Credit Suisse's Chief Operating Officer for Private Banking Asia Pacific who led the Asia Pacific digital private banking platform development said, "We designed, developed and prioritized the features of our first product release based on what these clients expect from our bank and our digital offering. We also fully engaged with our clients in the process of designing and shaping the digital solution, with in-depth one-on-one 'Voice of the Client' sessions held with around 100 clients across the region, and their feedback shaped the way our first release of the digital private banking app looks today."
He added, "In addition to listening to clients, we also held many 'Voice of the Business' sessions with more than 80 members from the relationship management teams, to get their views, expectations and feedback throughout the process of developing these capabilities."
Made in Singapore Innovation Hub
Credit Suisse's digital private banking solution was developed in Singapore where the bank's largest private banking operations outside Switzerland are based, which is also the bank's largest hub in the region. An Innovation Hub was set up on one of the bank's premises in Singapore last year, where a development team of around 200 employees and vendors have been working closely to develop and deliver the new platform.
Mr. Monnet commented, "Developing the digital private banking platform in less than a year, the team embraced a completely new delivery model, inspired by successful technology companies, adopting a much more agile approach to developing banking technology solutions. We constantly prioritized and refined the product development process listening to feedback from our clients and colleagues, then launching new functionality releases in short cycles, often delivering working software every two weeks. This incremental approach allows us to constantly test and improve the features and continually enhance the capabilities and functionalities going forward."
Credit Suisse AG
Credit Suisse AG is one of the world's leading financial services providers and is part of the Credit Suisse group of companies (referred to here as 'Credit Suisse'). As an integrated bank, Credit Suisse offers clients its combined expertise in the areas of private banking, investment banking and asset management. Credit Suisse provides advisory services, comprehensive solutions and innovative products to companies, institutional clients and high-net-worth private clients globally, as well as to retail clients in Switzerland. Credit Suisse is headquartered in Zurich and operates in over 50 countries worldwide. The group employs approximately 45,800 people. The registered shares (CSGN) of Credit Suisse's parent company, Credit Suisse Group AG, are listed in Switzerland and, in the form of American Depositary Shares (CS), in New York. Further information about Credit Suisse can be found at www.credit-suisse.com.
Credit Suisse's Private Banking and Wealth Management business serves more than two million clients around the globe, offering comprehensive advice and a broad range of financial solutions to private, corporate and institutional clients. Its service offering is based on a structured advisory process, comprehensive investment services and a wide product range that can be tailored to clients' needs. During 2014 the division recorded net new assets of CHF 28.2 billion and managed CHF1.38 trillion of assets at year-end. During the year, the Private Banking Asia Pacific business recorded net new assets of CHF 17.3 billion, managing CHF 143.5 billion of assets at year-end, with a team of 490 relationship managers.
Note:
1.     Capgemini RBC Wealth Management Asia Pacific Wealth Report 2014