Citizens Bank launches new credit card with unlimited cash rewards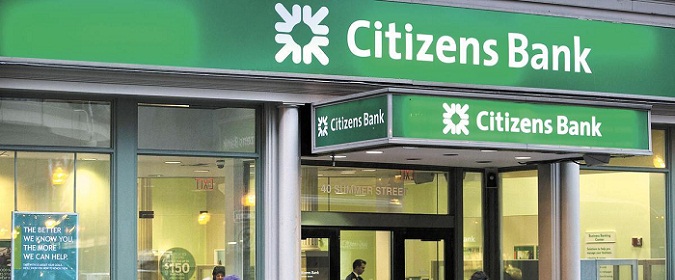 New Cash Back Plus™ World MasterCard®, offers up to 1.8% cash back on everyday purchases with Purchase and Relationship Bonuses1 
Clear Value card with low APR also introduced for customers who tend to carry a balance and prefer lower rates over cash rewards
PROVIDENCE, R.I. – Citizens Bank today announced the launch of the Citizens Bank Cash Back Plus™ World MasterCard®, a new credit card offering up to 1.8% cash back with no annual fee and none of the category restrictions or caps on rewards often found with other rewards cards. The new card is the latest offering from Citizens' Bank Better commitment to make banking simple, clear and personal.
With the Cash Back Plus World MasterCard, cardholders can earn unlimited 1.5% cash back on every purchase they make – a rate that goes as high as 1.8% when customers use their cards on a monthly basis and set up direct deposit to collect their rewards in a Citizens Bank personal checking, savings or money market account.
"We are very excited to launch the Cash Back Plus World MasterCard, which gives consumers what they have told us they want – unlimited cash rewards and a high rebate rate for all of their purchases, not just purchases in certain categories," said John Rosenfeld, Head of Everyday Banking for Citizens. "With the Cash Back Plus World MasterCard, customers can easily earn cash back on all their everyday purchases without the need to keep track of enrollments or rotating categories – it's a simple and straightforward card that offers one of the best cash back rates available, with no limit on cash back rewards."
 The Citizens Bank Cash Back PlusTM World MasterCard® features include:
Unlimited 1.5% cash back on every purchase[1]
Earn up to 1.8% cash back with our Purchase and Relationship bonuses[2]
No annual fee
No foreign transaction fees
No penalty APR for late payments
A great introductory APR on balance transfers for the first 12 billing cycles
Simple and clear rewards redemption via direct deposit into a Citizens Bank personal deposit account or as a statement credit.
 Citizens also recognized that some consumers desire an even simpler credit card option offering a lower APR. To meet that need, Citizens has introduced the Citizens Bank Clear Value™ MasterCard®.  Designed for customers who tend to carry a balance, the Clear Value card offers Citizens' lowest rates.
Money Magazine recently selected Citizens Bank as one of the nation's best banks in its 2014 list of "The Best Banks in America," recognizing the company for its level of customer convenience. Citizens won similar honors from Money Magazine in 2013 in the customer experience category.
About Citizens Financial Group, Inc.
Citizens Financial Group Inc. is one of the nation's oldest and largest financial institutions, with $132.9 billion in assets as of December 31, 2014. Headquartered in Providence, Rhode Island, the company offers a broad range of retail and commercial banking products and services to individuals, small businesses, middle-market companies, large corporations and institutions. Consumer Banking helps its retail customers "bank better" with mobile and online banking, a 24/7 customer contact center and the convenience of approximately 3,200 ATMs and approximately 1,200 Citizens Bank and Charter One branches in 11 states in the New England, Mid-Atlantic and Midwest regions. Citizens also provides mortgage lending, auto lending, student lending and commercial banking services in selective markets nationwide. Citizens Commercial Banking offers corporate, institutional and not-for-profit clients a full range of wholesale banking products and services including lending and deposits, capital markets, treasury services, foreign exchange and interest hedging, leasing and asset finance, specialty finance and trade finance. 
Citizens operates via subsidiaries Citizens Bank, N.A., and Citizens Bank of Pennsylvania.