COVID-19 Forces Universities to Innovate Online Learning Opportunities – Study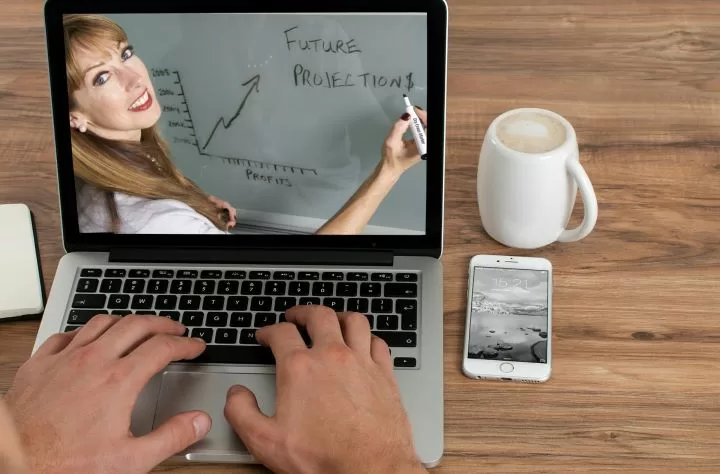 Academics and students must work together to make the most of online learning as universities prepare for a new academic year – ensuring that teaching meets the challenges posed by 'distanced' learning, according to a new study.
The COVID-19 pandemic closed campuses forcing rapid improvisation, innovation, and adoption of online teaching. This brought new challenges for those taking part who must work harder in an online learning environment to 'read' non-verbal or social cues including facial expressions, body language, vocal tone and pitch.
Key to overcoming these challenges will be blending real-time 'intensive' online engagement with academics and 'extensive' online learning experiences supporting self-guided learning, including PowerPoint slides and pre-recorded lectures.
Researchers at the University of Birmingham and UCL explored the experience of converting three modules from 'physical' to online learning delivery, publishing their findings in the Journal of Geography in Higher Education.
Co-author Professor John Bryson commented: "The transition to online learning must be considered carefully and a structured approach adopted – embracing this opportunity, but remain aware of pressures associated with teaching and learning from home. This transition is an opportunity to enhance student experiences by blending online and face-to-face teaching encounters in new ways.
"Students accepted the forced imposition of online learning as a necessary response to COVID-19 and social distancing. Nevertheless, they missed being on campus and engaging in face-to-face learning encounters.
"Online teaching in real time requires more focus than classroom-based interactions and is more tiring and time-consuming. Lecturers and students must work together to achieve the right blend of 'intensive' and 'extensive' learning."
The researchers distinguish between developing Distance Learning programmes and the rapid adoption of online learning, noting that moving to online teaching involves changing the lecturer's role towards curation of online and offline student experiences.
Their findings are based on experiences of rapidly converting three taught postgraduate modules at the University of Birmingham and UCL from face-to-face learning to online teaching in spring 2020.
The researchers noted that intensive online learning experiences require the right teleconferencing platform, with the University of Birmingham using Canvas Conferencing with predominantly UK-based students and Zoom for modules with high numbers of students based in other countries.
"From September 2020, most lectures given in UK universities will be delivered online and possibly combined with some face-to-face but socially distanced learning experiences," added Professor Bryson.
"Teaching modules completely online has been a different experience for both lecturers and students. By no means, will this replace face-to-face learning but it does offer an opportunity to find innovative ways of blending extensive and intensive learning experiences."
Source: University of Birmingham