Fall in Love with Autumn: Introducing Costa Coffee's "Pumpkin Blocker" Chrome Extension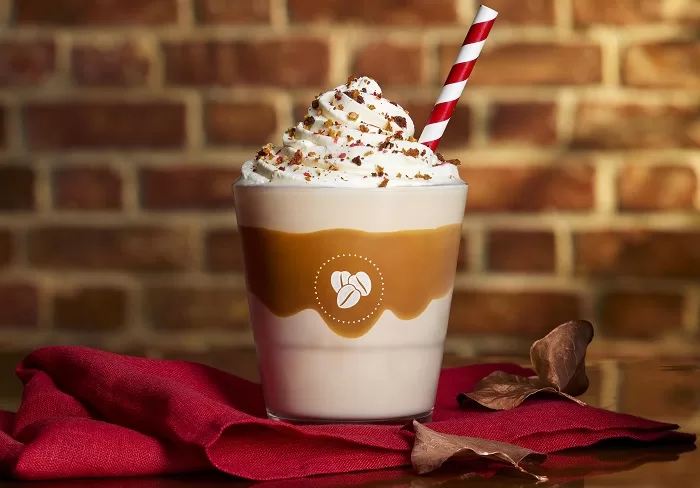 Say Goodbye to Pumpkins and Say Hello to the Irresistible Maple Hazel Flavor
Autumn is here, and with it comes the annual pumpkin obsession. From pumpkin-spiced lattes to pumpkin-scented candles, the world goes pumpkin-crazy. But if you're yearning for something different, Costa Coffee has a game-changer: the "Pumpkin Blocker" Chrome Extension.
Transform Your Virtual World: Imagine a place where every 'pumpkin' in your web searches becomes 'Maple Hazel.' It's the magic of Costa's latest innovation. Bid farewell to pumpkin overload and let the cosy warmth of Maple Hazel take the lead.
Easy Installation: Installing the 'Pumpkin Blocker' is a breeze. Head to the Chrome Web Store, find "Costa Coffee Pumpkin Blocker," click install, and voilà! You're on your way to a pumpkin-free online experience.
A Taste of Autumn: But that's not all! Costa's Autumn menu boasts the return of the Maple Hazel range. With an expanded selection of drinks and sweet treats, it's a fall-flavoured fiesta.
Indulge Your Senses: Delight in the decadence of the Maple Hazel Hot Chocolate or savour the Maple Hazelnut Blondie for a delightful pick-me-up. If you're a Costa Club member, don't miss the exclusive Maple Hazel Frappé, available only on the app.
Adam Deal, Senior Social Media Marketing Manager at Costa Coffee, shared, "We're having a little fun this Autumn by helping people say goodbye to all things pumpkin and hello to Maple Hazel. Our 'Pumpkin Blocker' will help you get the respite you need to get away from a pumpkin overload this September and direct you to the new flavour of Autumn – Costa Coffee's Maple Hazel range. We're clearing up people's browsers and reviving customers' taste buds, bringing them some much-need autumnal flavour!"
Tired of hearing about pumpkins? Ready to turn over a new (Maple) leaf? Download the "Pumpkin Blocker" in three simple steps:
Visit the Chrome Web Store on your desktop.
Search for "Costa Coffee Pumpkin Blocker" and install the extension.
Enjoy a pumpkin-free browsing experience.
This autumn, let Costa Coffee guide you through a season of warmth, comfort, and the irresistible allure of Maple Hazel. Don't miss this chance to refresh your palate and embrace a pumpkin-free world. Get ready for a flavour-packed fall with the "Pumpkin Blocker" Chrome Extension!
Source: Costa Coffee