ConAgra Foods' European Joint Venture to Expand Potato Processing Operations in Netherlands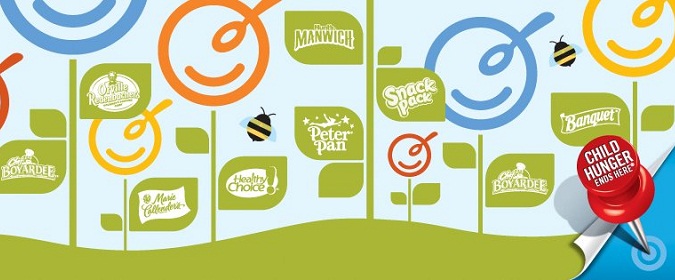 $150 million investment in Lamb Weston / Meijer facility will add capacity and jobs
OMAHA, Neb.–(BUSINESS WIRE)–Dec. 4, 2014— Lamb Weston / Meijer, a joint venture between US-based ConAgra Foods Lamb Weston and Netherlands-based Meijer Frozen Food, recently announced plans to invest approximately$150 million (€ 120 million euros) to expand its frozen potato facility in Bergen op Zoom, Netherlands. This strategic investment will add a second production line to the plant – increasing capacity for making french fries and other premium frozen potato products – and is expected to create approximately 50 new jobs. The line is currently planned to be fully operational in mid-2016. The investment is being financed directly by Lamb Weston / Meijer with no additional capital investments from its joint venture partners.
The expansion by Lamb Weston / Meijer is consistent with ConAgra Foods' strategy to grow its international business. As large, global quick-serve restaurant chains continue to expand rapidly across the globe, this significant investment by Lamb Weston / Meijer is expected to accelerate ConAgra Foods Lamb Weston's dynamic international growth with customers. International consumption of frozen potato products continues to climb with the worldwide frozen potato category projected to grow by 1.8 billion pounds between 2013 and 2018.*
"ConAgra Foods Lamb Weston is well positioned to meet customers' emerging market growth through our highly efficient, well-established dual sourcing model supplying our customer base with frozen potato products from both North America and Europe," said Paul Maass, president Private Brands and Commercial Foods, ConAgra Foods. "In addition, local potato sourcing and production will play an important role in the future for select countries, such asChina, where we expect the most growth."
ConAgra Foods began production in its newly acquired frozen potato facility in Shangdu, Inner Mongolia, on Oct. 31 after investing in updates to the facility to meet exacting standards for employee safety, food safety and quality. In June,ConAgra Foods completed the expansion of its frozen potato facility inBoardman, Ore., which supports domestic and international customer growth.
About ConAgra Foods
ConAgra Foods, Inc., (NYSE: CAG) is one of North America's largest packaged food companies with branded and private branded food found in 99 percent of America's households, as well as a strong commercial foods business serving restaurants and foodservice operations globally. Consumers can find recognized brands such as Banquet®, Chef Boyardee®, Egg Beaters®, Healthy Choice®, Hebrew National®, Hunt's®, Marie Callender's®, Orville Redenbacher's®, PAM®, Peter Pan®, Reddi-wip®, Slim Jim®, Snack Pack® and many other ConAgra Foods brands, along with food sold by ConAgra Foods under private brand labels, in grocery, convenience, mass merchandise, club and drug stores. Additionally, ConAgra Foods supplies frozen potato and sweet potato products as well as other vegetable, spice, bakery and grain products to commercial and foodservice customers. ConAgra Foods operates ReadySetEat.com, an interactive recipe website that provides consumers with easy dinner recipes and more.
About Lamb Weston / Meijer
Lamb Weston / Meijer started in 1994 as a joint venture between ConAgra Foods® Lamb Weston® (USA) and Meijer Frozen Food (NL). Lamb Weston /Meijer produces frozen potato products and dried potato flakes in five facilities – the Netherlands (3), United Kingdom (1) and Austria (1). With a production capacity of 650,000 tonnes, Lamb Weston / Meijer employs more than 1,300 employees. Together with ConAgra Foods Lamb Weston, these products are sold under the Lamb Weston brand in more than 100 countries throughout the world.