Coca-Cola Commissions Collective of Atlanta Artists to Paint Murals Celebrating Vibrancy and Heritage of City's Iconic Neighborhoods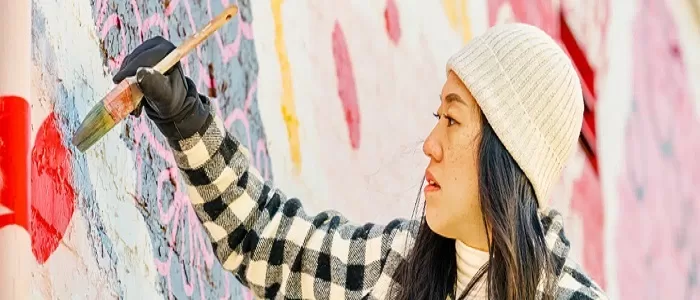 The Coca-Cola Company is paying homage both to its Atlanta roots and the city's culturally rich mosaic of neighborhoods through a collaborative mural project with local artists.
Acclaimed street artist and designer Greg Mike served as the program's creative director, hand-picking seven hometown peers with diverse backgrounds and styles to paint colorful murals in high-traffic areas of the walkable intown communities that serve as Atlanta's heart and soul—from West End to Colony Square.
"When I think Atlanta, I think of Coca-Cola. The first Coca-Cola mural was painted in 1864, so it's an honor to help carry on this tradition in the city," said Greg Mike, whose sprawling "Day in the A" mural in East Atlanta juxtaposes the city's iconography with his signature, Pop Art-inspired characters. "Street art is powerful because it comes to the public and allows everyone to interact with it and witness it."
The artist, who has partnered with Coca-Cola on several installations and experiences in recent years, scouted out high-visibility walls to serve as creative canvases. Each artist was commissioned to paint a mural inspired by the personalities of both his or her neighborhood and a specific Coca-Cola brand. For example, Lela Brunetart incorporated vitaminwater's rainbow palette into her Buckhead mural, and Sprite served as Fabian Williams' muse for his work on East Point's new Black Art in America museum.
"Coca-Cola has been such an integral part of Atlanta—and the visual experience of the city—so we wanted to leverage the legacy of murals in celebrating the diversity, beauty and energy that continue to make our beloved hometown so special," said Dana Barba, Front Line Marketing Lead, Coca-Cola North America Operating Unit (NAOU).
The brief was intentionally open, empowering the artists with full creative license to bring their interpretations to life.
"We gave them very little direction," said Amy Gruetzmacher, Senior Zone Marketing Manager, Coca-Cola NAOU. "Their challenge was to bring to life the unique flavor of the neighborhood where they live, work and play in a modern and playful way reflective of our brands. It was really inspiring and enlightening to see what they came back with, and to create an exciting element of discovery as each mural was completed."
The team selected walls, several of which are on buildings owned or occupied by Coca-Cola customers, in need of a refresh. "This is intended to be a value-add to our communities, not a promotional campaign," Gruetzmacher added, noting that each mural will be up for at least a year.
The first-ever Coca-Cola mural (a white "Drink Coca-Cola" logo on a red background) was painted in 1894 on the side of Young Brothers Pharmacy in Cartersville, Ga., about an hour north of Atlanta. During the late 19th and 20th centuries, property owners across the United States rented wall space to advertisers like Coca-Cola. By 1910, about 25% of The Coca-Cola Company's annual advertising budget was devoted to wall signs. Murals began to fade away in the 1970s as the shopping mall boom pushed commerce away from America's Main Streets. In recent years, artists have given hundreds of "ghost signs" a second life as a nod to simpler times.
Source: Coca-Cola