Cisco Launches Digitization Program in Greece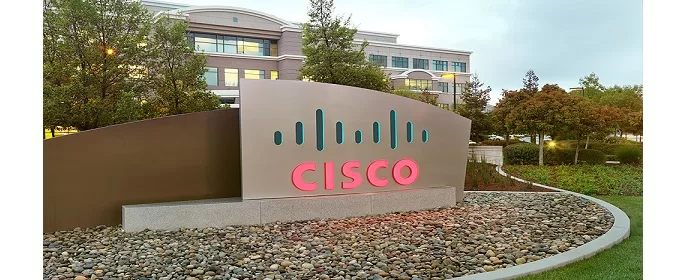 Digital Transformation & Skills Center Unveiled in Thessaloniki
Cisco is supporting Greece in its green and digital transitions, helping to build a digital strategy that reinforces economic and social resilience
In focus: hybrid education and next-generation IT skills development through a new Digital Transformation and Skills Center; cybersecurity; and the digitization of maritime transportation, a key pillar of the Greek economy
Initiatives are aligned with Greece 2.0, the country's Recovery and Resilience Plan (RRP), which seeks to foster sustainable economic growth
The Government of Greece and Cisco, a worldwide leader in technology, announced the launch of a collaborative framework under Cisco's Country Digital Acceleration (CDA) program. The aim is to help accelerate digitization across the country and power an inclusive recovery from the COVID-19 pandemic.
The framework was introduced in a meeting between Kyriakos Pierrakakis, Minister of Digital Governance, and representatives of Cisco including Gerri Elliott, Executive Vice President and Chief Customer and Partner Officer, Guy Diedrich, Vice President and Global Innovation Officer and Antonis Tsiboukis, Managing Director at Cisco Greece.
The CDA program in Greece is strategically aligned with the Greece 2.0 strategy, which is a blueprint to transform the country's economic model towards sustainable growth by transitioning towards a zero-carbon, digital economy. Cisco expressed its intent to support this transition with technology, know-how and expertise, focusing on the following main areas:
The digitization and security of public sector services
Hybrid learning models for schools
Training the workforce of the future with next generation cybersecurity and IT skills
Helping to create a resilient maritime industry through Greece's digital ports of the future
These strategic focus areas will offer foundational support to the Greek government on its journey to building a resilient economy and inclusive society.
Official opening of the Digital Transformation and Skills Center in Thessaloniki
Today also marks the official opening of Cisco's Digital Transformation and Skills Center in Thessaloniki. The center is dedicated to the development of practical solutions, applying innovative technologies from Cisco and its partner ecosystem, as well as start-ups and educational and research institutions. The co-innovation will focus on areas such as quality of life of citizens (e.g. smart cities), health, rural development, tourism, environmental protection, civil protection, among others. The hub's strategic location makes it accessible not only from Greece but also from the Balkans and Southeastern Europe.
Cisco's CDA program aims to stimulate global digitization. Currently, Cisco is working with national, state, and local governments in 44 countries around the world to accelerate their national digitization agendas, co-develop cutting-edge solutions, and deliver beneficial services to their citizens more effectively. Cisco CDA programs have supported the creation of net-new jobs, GDP growth, and helped nurture innovation ecosystems.
Supporting Quotes
"We are grateful that Cisco has selected Greece to launch a Country Digital Acceleration program; it has symbolic value for us and especially that Cisco has chosen Thessaloniki for the establishment of a Digital Transformation and Skills Center. Greek citizens have adopted the use of digital services and we have already reached the first 150 million digital transactions in the first half of this year. Working with private sector companies like Cisco is a necessary ingredient for the success of Greece's digital transformation."
Kyriakos Pierrakakis, Minister of State and Digital Governance, Government of Greece
"Our CDA programs across the globe are helping power an inclusive future for all, through innovative technologies like our cloud infrastructure and Webex collaboration solutions. We are very pleased to introduce the program in Greece and support the government and industry in achieving their economic and digitization goals as we recover from the global pandemic together," said.
Guy Diedrich, VP & Global Innovation Officer, Cisco
"The launch of the Cisco Country Digital Acceleration program and the opening of the Digital Transformation and Skills Center in Thessaloniki confirm our strong commitment to Greece. Since the establishment of Cisco Greece 23 years ago, we have been working to build a strong partner ecosystem, bring our latest technology innovations to market, and help close the IT skills gap in the country with the help of Cisco Networking Academy. Now we are opening a new, exciting chapter to help drive a green and digital transition in Greece."
Antonis Tsiboukis, Managing Director, Greece, Cyprus, Portugal, Malta, Cisco
About Cisco 
Cisco (NASDAQ: CSCO) is the worldwide leader in technology that powers the Internet. Cisco inspires new possibilities by reimagining your applications, securing your data, transforming your infrastructure, and empowering your teams for a global and inclusive future. Discover more on The Network and follow us on Twitter.
Source: Cisco