Cisco Announces World's First AI-Powered Voice Assistant for Meetings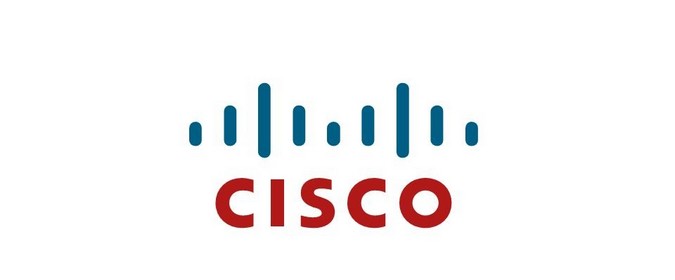 Using MindMeld technology, Cisco Spark Assistant brings conversational AI to the enterprise
AI-powered voice assistants are changing the way we live. Hundreds of millions of people use these assistants regularly to check the weather, wake up on time, and find their way around town. Yet there have been no virtual assistants to help us at work— until now. At Cisco Partner Summit, Cisco announce Cisco Spark™ Assistant. It is the world's first enterprise-ready voice assistant for meetings. It will be available first on the Cisco Spark Room Series portfolio, including the new flagship Cisco Spark Room 70.
Cisco Spark Assistant is the latest innovation on the Cisco Spark platform. Unlike all-purpose voice assistants, Cisco Spark Assistant has one goal: to help you have great meetings that run more smoothly.
"During the next few years, AI meeting bots will be joining our work teams. When they do, people will be able to ditch the drudgery of meeting setup and other logistics to become more creative than ever," said Rowan Trollope, SVP and GM, Applications Group, Cisco. "The future of great meetings is Spark with AI and our partners have an incredible opportunity to help customers take advantage of this game-changing technology."
We will release Cisco Spark Assistant in phases, starting early next year. In the first phase, a small group of customers will use select features.
Here is what you will be able to do in phase one:
Start your meeting without any typing or dialing:

"Hey, Spark. Join the meeting."
"Hey, Spark. I want to start the meeting."
"Hey, Spark. Let's get started."
Effortlessly join your own Cisco® WebEx® personal meeting room or one of your co-workers' rooms:

"Hey, Spark. Call my meeting room."
"Hey, Spark. Call Victor's PMR."
"Hey, Spark. Call Michael's meeting room."
Quickly call anyone in your organization without lifting a finger:
"Hey, Spark. Call Sydney."
Control your Cisco Spark endpoint without getting out of your chair:
"Hey, Spark. End the meeting."
Cisco Spark Assistant will use feedback from this trial to make itself smarter. Eventually it will be able to do much more; for example, it will be able to assign action items and create meeting summaries.
We know a lot needs to go right for voice assistants to be truly helpful in meetings. The response needs to be lightning fast and super accurate every time you say "Hey, Spark". To make sure this happens we built Cisco Spark Assistant with:
Machine-learning technology from MindMeld, which we acquired earlier this year
Speech recognition technology
Natural language understanding
Question answering
Dialog management
Then we applied our deep knowledge of meetings, honed over time because we deliver 50 billion minutes of meetings every year. With this, we optimized the AI for the conference room.
Coming Soon to the Whole Portfolio, First on the New Room 70 
Cisco Spark Assistant will first be available on the new Cisco Spark Room 70, which replaces one of our top-selling video systems, the MX800. Just as Cisco Spark Assistant will take on more tasks over time, it will also be available across all Cisco Spark clients and hardware devices over time.
Part of the Cisco Spark Room Series, Cisco Spark Room 70 features:
– 70″ 4K screens. We offer both single and dual screen models.
– Beautiful, award-winning industrial design and great audio and video.
– Quad 5k cameras. We have packed double the cameras into half the space (compared to the MX800). One of the cameras captures the entire room at all times, making intelligent framing and best overview highly responsive and human. The cameras also enable face recognition and people count.
– You can register the system on the premises or to Cisco Spark through the Cisco Collaboration Cloud.
At its heart is the NVIDIA Jetson platform. This lets our engineers use AI to build intuitive and intelligent capabilities.
Spark Assistant takes advantage of our meeting room endpoints' industry-first advancements such as intelligent proximity, speaker tracking and real-time face recognition. These let it see and hear. As a result, Cisco Spark Assistant knows who enters the room, who leaves the room and who is speaking.
We are hosting an invitation-only event for media and analysts in San Francisco on November 13.  Attendees will hear more about our collaboration group's AI vision; get a behind-the-scenes look at what we are working on; and meet some of the amazing engineers working on our AI strategy.
About Cisco
Cisco (NASDAQ: CSCO) powers the world's Internet experiences. We securely connect people, processes, data and things to enable innovation that benefits business and society. For more information, visit: http://thenetwork.cisco.com.