Navigating Global Markets: How China-West Tensions Impact the Economic Landscape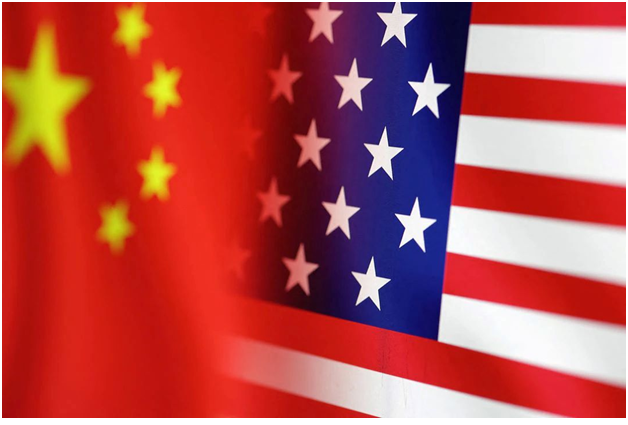 As tensions continue to escalate between the West and China, ranging from trade disputes to technological rivalries and espionage allegations, the global market finds itself at a critical juncture. The determination of both Washington and Beijing to reduce dependence on one another is gradually eroding well-established supply chains, carrying significant implications for inflation rates and interest levels. However, amid the uncertainty, emerging nations and tech giants positioned strategically stand to gain.
Exploring the Dynamics
The Inflation Conundrum: U.S. President Joe Biden's resolute stance on repatriating strategic manufacturing sectors like electric vehicles and semiconductors reflects a shift in global economic dynamics. The world's largest chipmaker, TSMC, is relocating production to Germany, addressing the need for diversified supply chains. Goldman Sachs' research emphasizes potential inflationary effects, particularly if Western manufacturing doesn't accelerate quickly enough to offset declining imports.

Embracing "Friendshoring": Washington's advocacy for "friendshoring" entails redirecting China's role in supply chains towards amicable nations. Research led by Harvard Business School identifies Vietnam and Mexico as primary beneficiaries of this shift. Mongolia seeks U.S. investment in mining rare earths, crucial materials for high-tech products, while the Philippines actively courts U.S. infrastructure investments.

India's Ascendancy: India emerges as a formidable contender in low-cost, large-scale manufacturing, presenting a viable alternative to China. Its substantial, young population and burgeoning middle class create opportunities for multinational corporations looking to diversify their operations. The Indian stock market's 8% surge this year and JPMorgan's plan to include India in a pivotal government bond index highlight the nation's growing economic significance.

Chips to Couture: The clash between China and the West has far-reaching effects, creating winners and losers on both sides. While U.S. subsidies for semiconductor manufacturing boost domestic players like Intel, potential Chinese retaliation could impact the performance of major U.S. tech stocks. Additionally, luxury fashion houses grapple with political entanglements as they navigate the complexities of the Chinese market.

Evaluating China's Investment Appeal: Beyond political tensions, China's economic and property market challenges influence investor sentiment. Continued tariffs and navigating U.S. restrictions on investing in Chinese technology further complicate investment decisions. With China's performance lagging behind global stocks, investors find themselves divided on their approach to this market.
As the geopolitical landscape continues to evolve, it's imperative for market participants to adapt and strategize effectively. Navigating the complexities of China-West tensions requires a nuanced understanding of the economic, political, and technological dynamics at play. By staying informed and making prudent investment decisions, individuals and entities can position themselves for success in an ever-changing global market.