Chase Visa cardholders can now use Samsung Pay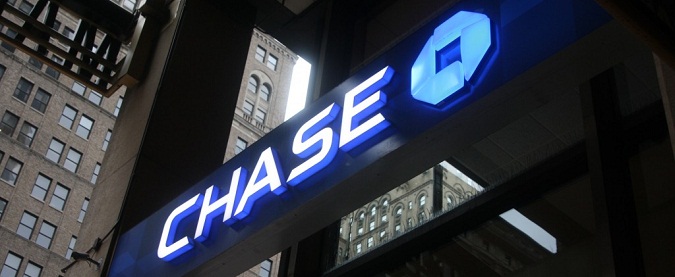 Chase customers can use Samsung Pay almost anywhere they can swipe or tap a card
NEW YORK – November 23, 2015 – Chase Visa® cardholders can now use Samsung Pay to make simple and safe mobile payments, the companies announced today.
"Samsung Pay gives our customers another convenient way to pay with their Chase Visa credit, debit or Chase Liquid® cards," said Gavin Michael, Head of Digital for Chase. "They choose how they want to pay."
Starting today, Chase customers can use select Samsung Galaxy devices – S6, S6 edge, S6 edge+ and Note 5 – to pay almost anywhere they can swipe or tap their selected Chase Visa card.
Samsung Pay processes payments securely at the register using its proprietary Magnetic Secure Transmission (MST), which enables acceptance with existing mag stripe point-of-sale (POS) terminals, and Near Field Communication (NFC).
Chase is a valued partner in our ongoing launch of Samsung Pay," said Injong Rhee, EVP of Samsung Electronics, Global Head of Samsung Pay. "As consumers increasingly rely on their mobile devices in their everyday lives, our work with Chase as well as our other partners, will only enhance the mobile experience and convenience for our customers and give them even more flexibility and choice for how to pay."
Chase customers can take advantage of Samsung Pay's convenience and safety: ?
Simple: Users can swipe up, scan their fingerprint and pay.
Safe: Using a Device Account Number to process payments eliminates the need to share the customer's card number with the merchant or store it on the device.
Pay Almost Anywhere: Samsung Pay works with most existing and new terminals, including most magnetic stripe, EMV and NFC terminals*. In short, it works almost anywhere you can swipe or tap your card
For more information and which Chase Visa cards are available, visit www.chase.com/samsungpay
About Chase
Chase is the U.S. consumer and commercial banking business of JPMorgan Chase & Co. (NYSE: JPM), a leading global financial services firm with assets of $2.4 trillion and operations worldwide. Chase serves nearly half of America's households with a broad range of financial services, including personal banking, credit cards, mortgages, auto financing, investment advice, small business loans and payment processing. Customers can choose how and where they want to bank: 5,400 branches, 18,000 ATMs, mobile, online and by phone. For more information, go to Chase.com.
About Samsung Pay
Samsung Pay, a mobile payment service from Samsung Electronics, is simple, safe and available almost anywhere you can swipe or tap your card. Combining NFC with Samsung's proprietary MST technologies, Samsung Pay provides consumers a way to pay almost anywhere you can swipe or tap a card at millions of merchant locations. Samsung continues to strategically expand its partnership ecosystem for Samsung Pay to provide greater flexibility, access, and choice for customers while enabling an easy and safe payment experience. Samsung Pay is compatible with select cards and Samsung devices, and leading wireless providers. Visit www.samsung.com/pay to learn more.
*Some card reader terminals may require software updates to be compatible with Samsung Pay.
About Samsung Electronics America, Inc.
Headquartered in Ridgefield Park, NJ, Samsung Electronics America, Inc. (SEA), is a recognized innovation leader in consumer electronics design and technology. A wholly owned subsidiary of Samsung Electronics Co., Ltd., SEA delivers a broad range of digital consumer electronics, IT and home appliance products. Samsung is the market leader for HDTVs in the U.S and America's fastest growing home appliance brands. To discover more of the award-winning products you love with Samsung, please visit www.samsung.com