Challenging the dynamics of Islamic Banking – Barwa Bank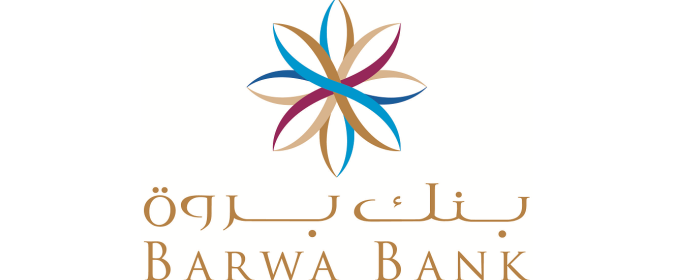 United Kingdom – Well positioned to meet the growing demand for Islamic banking, Barwa Bank is Qatar's fastest growing Shari'ah compliant banking service provider, established in Doha and licensed & regulated by the Qatar Central Bank.   The bank provides a full range of Shari'ah-compliant banking services including retail, corporate and commercial banking, private banking, real estate finance, structured finance, investments and asset management.
Barwa Bank has grown significantly in both size and stature since it was established in 2008; it now has six branches in Qatar, and has integrated three acquisitions –The First Investor, First Finance and First
Leasing – in its first four years of operation. One of the major factors behind Barwa Bank's continued growth is its differentiation and its commitment to service as a point-of-competition. As a recent entrant to a very congested market-place "there is no appetite for another 'me-too' bank" says SteveTroop, CEO, Barwa Bank and added that, "We are relatively small and turn our size to our advantage. We have a flat hierarchy and are more nimble because we don't have layers of management. This allows us to deliver the consistently high quality service standards that our customers have come to expect."
Barwa Bank looks to challenge the widespread misconception that Islamic finance involves an implicit trade-off between, on one hand, Shari'ah compliance and on the other, sophistication and service excellence in the delivery of financial services. It aims to deliver on both. "We aspire to a leading role in Shari'ah compliant banking through innovative products and services that meet customer needs.  We may not be the largest but we want to be the best and the most recommended" said Troop.
The bank enjoys strong relationships with major companies in Qatar, and is playing an important role in financing the country's infrastructural projects and development in line with Qatar's 2030 vision. Mr Troop continued, "Qatar offers an extremely dynamic business environment with a great deal of potential and opportunity for a bank like ours to flourish. As a local bank, we are at the centre of this evolving economy through our relations with major corporates and the developing SME sector as Qatar places increasing emphasis on the future and reduced dependence upon the hydrocarbon sector."
New business initiatives have played a part in this growth as the bank builds on its established presence in Corporate and Retail banking, and continues to diversify. The successful debut of the Bank's Private Banking proposition in 2012 has been coupled with major investment in its Treasury & Capital Markets capacity and capability. Troop said that Barwa Bank has been fortunate enough to secure an excellent team, which has been focusing its expertise on the sukuk markets. "We have had lead management roles in a number of very high profile transactions and we have been active traders of sukuks on behalf of our investors. So that has certainly helped build our business in this growth sector."
Barwa Bank's elevated profile has gained significant recognition both domestically and regionally, a development reflected in both customer acquisition volumes and a number of prestigious industry awards recognising its innovative products, outstanding service and exceptional growth. Recently announcing its financial results, Barwa Bank recorded strong growth in both balance sheet and profitability, with  profits of QAR 447 mn for the nine months ended 30th September 2013 up from QAR 279 in the same period  last year, an 60.21% improvement, year-on-year.
'Our financial performance for the first nine months of this year has been very encouraging and builds on the earnings momentum we achieved last year.  We look forward to further growth, our continuing contribution to the development of the Qatari economy and Shari'ah compliant financial services, as well as creating value for our customers and shareholders" concluded Mr Troop.