Case Study: How Tomedes Established Itself As A Leading Localization Partner for Businesses Around the Globe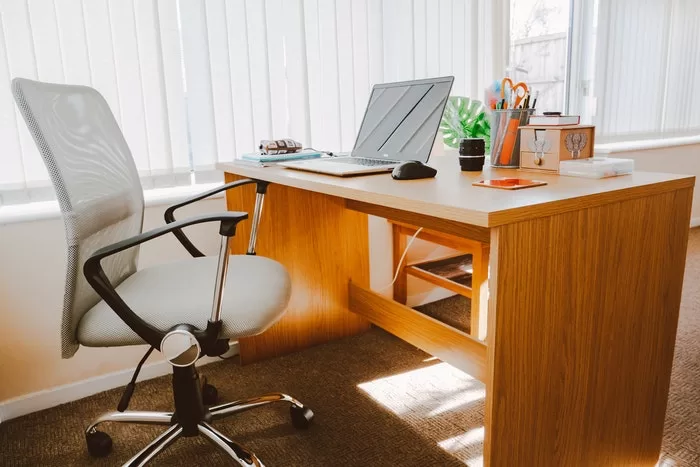 In this increasingly globalized world, localization has become an essential strategy for businesses to achieve success on the world stage. The localization industry continues to grow and is poised to reach a value of $26.2 billion through the end of 2021 alone.
Tomedes is a translation company that has found great success in providing localization services for over a decade. It counts among its clients a wide range of businesses, including Fortune 500 companies and big names like Google and Microsoft.
Localization services, as we'll find out today, is the ideal solution for companies looking to globalize, by forging a deeper attunement with their audiences in different languages and regions.
This feature will take a look at how Tomedes built its localization services from the ground up.
What Is Localization?
Localization refers to the process of adapting products, content or platforms—apps and websites are common examples—to suit the language and expectations of audiences in different locales. This can involve translating text, changing currencies and units of measurement, layout and graphical redesigns, among other things. It is a service that is currently a core offering of most reputable language service providers.
Brief History of Localization
Localization finds its origins in IT and software development in the 1980s, but it has since expanded and grown to encompass more linguistic concerns since then. But here are some key points in the industry's history:
Localization for software becomes a necessity as desktop computers become widespread. At this point, most software companies that could afford it had in-house localization teams.
In 1980, INK surfaced as one of the first localization outsourcing companies on the market. Over the next few years, others begin to follow.
The 90s saw a boom in localization service providers as companies providing translation as a service rebranded themselves.
This boom resulted in increased visibility and interest for localization from the academic and industry sectors, establishing it as a highly professional endeavor.
Tomedes Enters the Picture
By the turn of the millennium, localization was a well-established concept. Companies had largely shifted from having a permanent in-house localization department in favor of outsourcing the work on a project basis. Meanwhile, the language services industry had fully embraced localization as one of its core offerings.
This was the landscape of the industry when Tomedes entered the picture in 2007. From the outset, Tomedes' outlook was global—in three years the company expanded from its original headquarters in Israel with offices in the UK, the Philippines, and a number of major cities in the US.
Building Localization Expertise
Of course, localization services formed a major part of the agenda for expansion. "We definitely worked toward having the capability for this service early on," says Tirosh. "As we built our network of language professionals, we were always on the lookout for those with previous experience in the process for different platforms."
Experience in working with content management systems was a plus. "Those who already have the know-how for certain language tech do tend to adapt easily to other kinds," says Tirosh.
This strategy helped the company fast-track its localization offerings and quickly put it on a competitive footing with more established players in the field. Compared to the prior decade, there was already a wealth of resources and industry standards on localization to draw on, which made conducting research and applying best practices more manageable.
Language First: The Importance of Native Speakers
While the company valued technical experience, the company's primary criterion for its language professionals was and to this day remains the same—they must be native speakers residing in the locale they will be working for.
"When you focus on the technical aspects of localization," Tirosh says, "you must not forget that quality of language is just as important. And that means accounting for not only language, but also culture, and regional differences. This is something that only a native speaker can provide."
Native speakers have intimate knowledge of nuances and trends in language use that come with the experience of living and thinking in their language. They are also deeply immersed in the culture behind it. This means that they are able to provide valuable, well-grounded insight during the localization process.
A Network of 20,000+ Language Professionals
With these considerations in mind, the company had to work on increasing capacity. "When it comes to scaling up operations, you really can't do it if you don't have the numbers," says Tirosh. Today, Tomedes maintains a roster of 20,000+ language professionals working in 120 languages and 950+ language pairs.
"It isn't just about how many projects we'd be able to take on at a given time," Tirosh continues. "It's also about versatility. It was important for us to build a network that was not only skilled, but also diverse in terms of those skills."
The company has language professionals with expertise in localization for many different platforms, allowing it to cast a wider net in terms of projects that it could take. "Having a network as large and diverse as the one we've built means that we're well-equipped and able to compete for higher-level projects," says Tirosh.
Case Study: Code.org
One such project that Tomedes has been involved in is eLearning platform code.org. This is a nonprofit educational resource for young students to learn programming.
The project is a challenging one, and the primary reason is its sheer scale. The project entails localizing not only the website copy but also its entire catalogue of computer science curricula and learning material into over 60 languages.
The website also provides learning material for young people of all ages. Thus, care needed to be taken to ensure that the language of the translations matched the different registers of the original.
In the case of most projects, the company would assign at least two native-speaking language professionals for each language. This also works as a preliminary QA measure as it means each one could double-check the other's work.
In order to work on this project, the company had to assemble a suitable team. For something this big, it would entail the work of many translators.
Other vendors were also tapped to fill in for specific languages. In order to manage this kind of multi-vendor collaboration, the project used Crowdin, a cloud-based localization management platform. In this case, the strings and changelog are easily accessible for all involved parties. For other projects that require more security, the company uses proprietary software to ensure all data is kept from prying eyes.
Walking the Talk
When it comes down to it, expertise is Tomedes' key selling point when it comes to marketing their localization services. But the company believes that a holistic approach is necessary for consistent and sustainable success. This is why it has built its strategy in close alignment with all four of the company's primary values:
Broaden your horizons
The client is at the heart of our philosophy
More than translation
Technology-driven solutions
Broaden your horizons. This is the value that guides the company's approach to its clients' projects, especially when it comes to localization—a localization project is just one part of a broader expansion strategy, so it's important to keep the client's goals in mind foremost during the process.
The client is at the heart of our philosophy. The company emphasizes an approach that emphasizes providing a seamless client experience. Clients have a dedicated liaison to handle communications for the project from first contact until it's finished. Customer support is available 24/7, ensuring full service in all time zones at any time.
More than translation. As previously mentioned, the company maintains a large network of language professionals with diverse specialties. This enables the company to match clients to those with the necessary background or experience for the project. The company has localization experts for a variety of platforms such as apps, websites, and software, as well as games, among others.
Technology-driven solutions. Up-to-date tech is integral to operations across the board, which is why the company tries to test something new every month—translation tools, customer relationship management systems, content management platforms, to name a few examples.
Lessons from a Localization Industry Leader
To cap off, Tirosh shares a few tips that have been crucial to the company's success as a leading localization services provider. But keeping them in mind can serve well for any kind of business:
Don't cut corners. This applies broadly both to your business strategy and to each project you undertake. There are no shortcuts to success.
Hire the right people, use the right tools. These two work hand in hand. A plan is only as good as its execution, and ensuring that your people know what they're doing makes it easier to reach success. But that's only half of the equation, as you need to make sure that they have everything they need to get the work done efficiently.
Invest in remote infrastructure. Tomedes is a company that has fully embraced remote work from the outset, which is how it was able to quickly expand its operations to a global scale. In this globalized era, it is increasingly becoming a necessity for businesses looking to grow.
Take a holistic approach to growth. The company's quick growth was a result of paying attention to many different factors. Again, it's important not to cut corners to reach a goal, as what's important is making it sustainable for the long term.