Caring For Your Elderly Loved Ones Throughout the Winter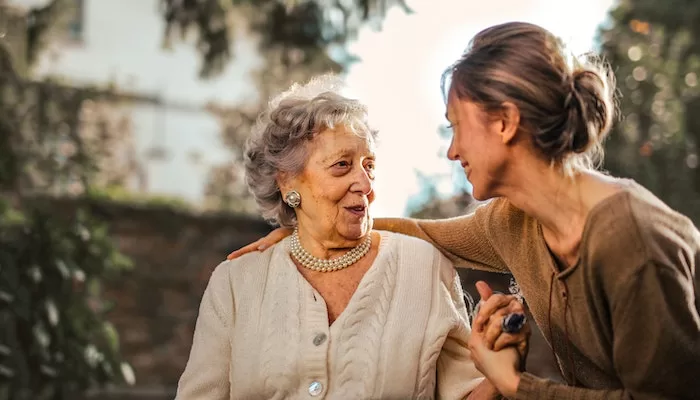 Winter is around the corner, which means many things for many of us. Thankfully, most of them are positive and something to look forward to. We begin to anticipate the festive season, which often means spending more time with our loved ones, enjoying fun winter activities and heading into hibernation mode in the comfort of our own homes. Sadly, winter isn't the best season for everyone. The elderly, in particular, often struggle at this time of year. The winter means harsher conditions. It means that the temperature drops and it costs a lot more to heat your home and stay comfortable. It means harsher conditions outside, which for many elderly people means going out less to avoid slipping and falling. It means people spend more time at home, which can mean fewer visitors and less social interaction. The list goes on. It really is important that you look out for the elderly people in your life right now and in the upcoming months in particular. Here are a few suggestions that can help you to help them!
Check In
First and foremost, you need to make sure that you check in on your loved ones. This is particularly important if your loved one lives alone. They may not be getting as many visitors right now and may be unable to get out and about to visit people themselves. Make sure to give regular phone calls for a catch up and chat. This will provide social interaction. Then, you should try to pop in when you can. Something as simple as a cup of tea and a conversation can make all the difference. Checking in can also give you the opportunity to see that their living conditions are up to scratch. Many elderly people will avoid complaining about issues, as they don't want to be a burden, but you should be able to ensure that they have heating, hot water and that everything they need is in good working order. If there are issues, do what you can to get them fixed.
Assist with Appointments
It's harder to get around in the winter. During this time of year, many elderly people who can drive avoid the roads, as they can be icy and slippery. They can also avoid walking to places and using public transport for similar reasons – they don't want to trip and fall. This means that they may become isolated and can also start to miss appointments, such as doctor's appointments. It's important to ensure that they attend these appointments in order to monitor their health, get the attention they need and to access treatment they may be entitled to. If possible, do what you can to help them get to these appointments. This may mean picking them up, dropping them off, waiting and then driving them home. Alternatively, if you don't have the time, you may find that calling a taxi is another option.
Consider Support Services
If you're unable to help your loved one yourself, you may want to consider hiring the help of support services. These are generally professionals who can check in and help your loved one as and when they need. This could be with the administration of medication, cleaning, assistance getting to and from activities such as food shopping or attending doctor's appointments and more. These are generally paid services, but can make all the difference. If you find that your elderly loved one is really struggling to support themselves in their own home, needs a better adapted space to live in or is becoming lonely and wants more interaction with people their own age, you may want to consider care homes or luxury senior apartments together. These facilities will have round the clock staff to help if needed and may even have medical facilities on sight to help with the administration of medicine or specialist treatments. Of course, it's important to check in on these facilities and ensure that they're all they're made out to be. Visiting will help you to see the condition of the facilities, the quality of care and how happy other residents seem. Also read plenty of reviews – this will give insight into whether the services are suitable.
Look Into Grants
Many elderly people will be worried about energy bills in the upcoming months. The cost of living crisis is in full swing and the price of energy has skyrocketed. But for elderly people, staying warm is particularly important. You need to make sure that your loved one can stay warm throughout the cold months. If you are unable to help with bills yourself, you can take time to look into grants that may be available. Many energy companies have grants on offer for those who are older and more in need of heat at this time of year. Apply on your loved one's behalf to make sure that they can benefit from any help that is available to them. Nowadays, many application forms are online, which elderly people may find difficult to access or fill in themselves.
Assist With Small Household Tasks
There are some small, household tasks that need to be carried out in winter that we don't think twice about. But for the lederly, they can be a challenge. Clearing gutters, salting or clearing driveways and more can be difficult. Hire professionals to carry this work out to lift a weight from your loved one's shoulders. This can prevent them from putting themselves at risk by trying to do the work themselves.
These are just a few suggestions and can really help to support your loved ones this winter. There are so many different things that you can do to assist them and ensure they're getting the support and care that they need, as and when they need it, but those outlined above should help to get the ball rolling in the right direction!