Business Model Innovation – The What, Why and How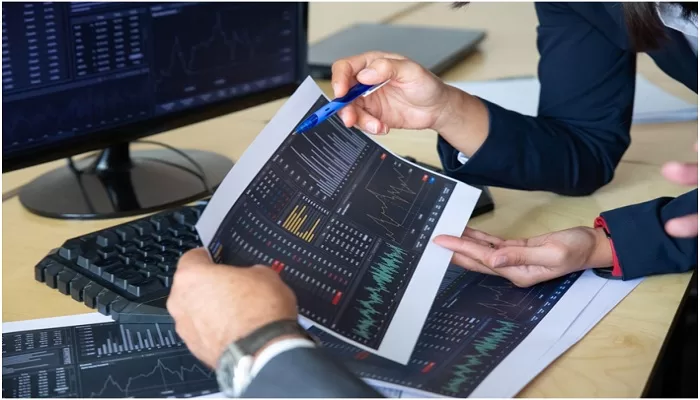 We are living amid a tectonic shift in how we do business. With disruption ruling the roost in every industry and a frenetic pace of innovation and competitiveness, businesses are no longer afraid to adopt novel business models. 
Another factor favouring breakneck business model innovation is the recent COVID-19 pandemic that sent many businesses to the brink and resulted in rampant digital transformation. Ultimately, famous entrepreneurs who have adopted new business models have emerged as clutter-breakers and survivors.
So, what exactly is business model innovation? What makes it so important? How can companies adopt it today? Let us answer these questions and more in the following article.
Defining Business Model Innovation
So, how does one define business model innovation? Many tend to equate such a model with a new pricing model in the business. However, ask any top corporate leaders in India if that is true, and they may simply call it too narrow a vision.
In reality, business model innovation is defined as the ways, methods, and processes through which a business entity or an organisation creates, delivers, and captures value for itself and its customers. Such a holistic approach is the need of the hour if one has to take his or her business to new heights and join the ranks of best financial leaders India.
Here, innovation can come in product and service offerings, targeting new demographics and markets, disrupting the segment, customer relationship management, business processes, efficiency, competitive pricing, digital subscription models and offerings, consumer-centric policies, etc.
 Sanjiv Bajaj – Chairman and Managing Director of Bajaj Finserv, one of the foremost business icons in India, has led the business model innovation for the financial services company. He is known for making technology a great enabler in the digital-first financial services era. The key to it has been the consumer-first strategy – a major component of business model innovation that stresses maximising value for all stakeholders.
By putting consumers and tech at the centre, Sanjiv Bajaj has been able to enhance the accessibility of finance as well as reduced friction and downtime between products and consumers across various strata of the Indian populace. Additionally,  he also believes in 'finding new ways of moving the business forward' now and then.
"This whole process of reinvention every three to five years is what keeps us going. It is what keeps the intellectual juices flowing and empowers our team," he said.
The Importance of Business Model Innovation
As many famous entrepreneurs are of the opinion, business is not just about earning a profit but delivering value. This is where the importance of business model innovation comes into play.
Here are a few pointers on why business model innovation is extremely important today:
Holistic approach: Through business model innovation, organisations create a holistic, all-encompassing plan that maximises value for all stakeholders. This way, a brand makes sure that it does not leave any particular community or area of concern unaddressed.
Fuels innovation: Business model innovation is about finding new ways to create value. This leads to a relentless focus on innovation, research, and development – key success tools in the digital age.
Competitive advantage: Since business model innovation introduces new operation models, it gives brands a first-mover advantage and a spark of originality.
Steady growth: Of course, business model innovation delivers maximum value, eventually leading to increased, non-stagnant growth.
Trend capitalisation: By innovating their business model from time to time, brands can grow with the times and are always better positioned to deal with changing consumer and market behaviour, trends, and patterns.
Enhanced resiliency: Business model innovation fuels resiliency and protects brands and companies from catastrophic or unexpected large-scale events and crises.
Business Model Innovation – Common routes adopted by corporate leaders
So, what are some of the most recent examples of business model innovation that the best financial advisors and top corporate leaders in India and the world are not shying away from? Let us take a look:
Platforms/aggregators: The rise of digital platforms and apps means companies can now aggregate basic services for customers and ensure a supply-demand balance. Whether it is Uber, Airbnb, or Spotify, platforms have a habit of profiting in niche segments and creating robust and large economies of scale.
Ad revenue and affiliates: The ad revenue and affiliates model is closely related to the platform business model. Here, companies and corporate leaders can leverage their platforms and products, especially the digital ones, to serve as hotspots for advertising and sponsorships. This is a great way to earn a huge chunk of secondary revenue.
Subscription: This is one of the most commonly found business model innovations in recent times, especially since the rise of digital media and streaming. In a subscription model, the business converts one-off purchases into a larger, consistent revenue influx, for instance, Microsoft Office 365. This works by onboarding the consumer on a specific platform where they can derive value while upgrading to more premium services easily. While ensuring a predictable revenue stream, subscription models do require robust customer service and deliver support.
D2C: We have all heard of B2C or B2B, but D2C? It stands for Direct to Consumer and is a disruptive business model innovation that bypasses complicated supply chains, especially through e-commerce. The result is better margins, more brand control, better customer service, wider reach, etc.
Freemium: For businesses that suffer from higher customer acquisition costs or gross margins, experimenting with the freemium model is worth a shot. Famous corporate leaders these days are not shying away from providing a premium product version or service to customers for free, but with one catch: certain essential or better features are locked and require an upgrade. This way, businesses can swiftly build a large customer base and y quickly popularise the product before monetising it efficiently. This is in a way similar to the 'loss 'leader' model, where a company attracts customers first with a free, loss-making product before selling add-on, must-have products or features for a profit.
 Conclusion
Now that you are aware of the various modern business model innovations, the last thing to learn is how to create one for your brand or business. Well, the following tips can help:
Determine where and how you can add customer value by solving a problem.
Tally that vision with your 'brand's merits and strengths. See how you can build on this uniqueness to maximise value creation.
Outline your primary business objectives and then pick an appropriate business model.
Research your competition and figure out how you can set new benchmarks.
Put your new business model to the test and refine it until you land on the ideal one.
Every 4-5 years, carry out large-scale exercises in refreshing and innovating your business model.
By following through in the lines of companies and top corporate leaders of India like Sanjiv Bajaj, who have set  a precedent for business model innovation, one can truly build a 21st-century brand that gives back to society and the stakeholders at an unprecedented scale.
As times, markets and industries change, so does the idea of a successful business model. Today, in an unprecedented era of digital transformation, disruption, and intelligence, business model innovation is a need of the hour. Top corporate leaders of India like Sanjiv Bajaj have shown how they can modernise a company with the changing times to deliver maximum value via consumer-centric business model innovation. Many new innovative business models have emerged to take the world by storm. In this blog, we uncover the what, why, and how behind today's most successful business model innovation.