Burberry launches on Kakao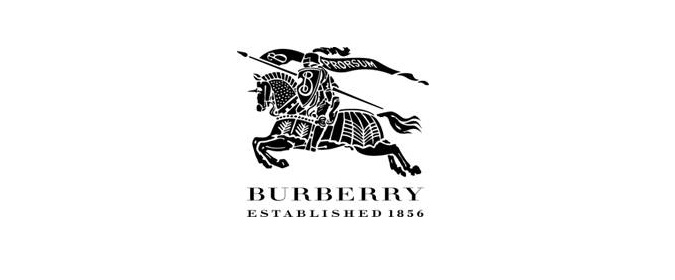 The first British luxury brand to launch on Korea's largest social platform
Burberry and Kakao today announce the launch of a global partnership, inaugurated with the showcase of Burberry's Womenswear Spring/Summer 2016 show.
Burberry will be active across Kakao Talk, Kakao TV and Kakao Giftshop, offering Korean audiences direct access to its runway shows, campaigns and events bringing Kakao's 190 million followers even closer to the British luxury brand.
To celebrate the launch, alongside showing today's womenswear show, Burberry will offer a selection of products to buy direct from the runway, through Kakao Giftshop from 22nd September.
This initiative is the culmination of a week of digital and social activity for Burberry, following the announcement of exclusive partnerships with Apple Music, Snapchat and LINE.
Burberry Chief Creative and Chief Executive Officer, Christopher Bailey said:
"Kakao is an incredibly creative and innovative company so it is very exciting to be collaborating with them. The creative and commercial aspects of the partnership have been carefully designed to allow us showcase our culture and design heritage whilst also giving users the chance to shop at the same time."
Burberry has enjoyed a long-term presence in Korea. In December 2014, Burberry opened its second stand-alone Burberry Beauty Box in Seoul, the first of its kind in Asia. In March 2015, Burberry launched on Shinsegae's ecommerce site, SSG.com, one of the largest luxury retailers in Korea and finally, Burberry will open its flagship store in Seoul this October.
NOTES TO EDITORS
About Burberry
Established in 1856, Burberry is a global British luxury brand with a heritage of innovation,craftsmanship and design.
The Burberry business comprises 5 divisions: mens, womens, childrens, accessories and beauty.
In December 2014, Burberry opened a stand-alone Burberry Beauty Box in Seoul, read more here. In March 2015, Burberry also launched its presence on SSG.com, read more here.
Burberry is committed to deepening its positive social impact in Korea and in 2015 is enhancing its support of the Beautiful Foundation, to provide greater help to young people and support them in realising their full potential.
Burberry is headquartered in London and listed on the London Stock Exchange (BRBY.L)
Visit www.burberry.com for further information
About DaumKakao
DaumKakao is a South Korean 'Mobile lifestyle platform'. It was founded in 2014 following the merger of Daum Communications and Kakao.
Kakao offers a wide franchise of apps, including:
Kakaotalk, a free mobile Instant messaging application for smartphones with free text and free call features.
Kakao TV, a free video-sharing app which enables users to view and share videos in KakaoTalk chat rooms and comment on what's being watched.
Kakaotalk Giftshop, the in-app ecommerce marketplace.
Visit http://www.daumkakao.com for further information.
About Burberry's Official Kakao Account
Burberry opened official accounts on Kakaotalk and KakaoTV in September 2015.
Burberry will also be active for limited time periods on Kakaotalk Gift Shop.
Subscribers to Apple Music will be able to find and follow Burberry in the 'Curators' section. By following Burberry's channel fans also will gain access to musical updates and behind-the-scenes stories unlocking the inspiration and creative process behind their favorite artists. Fans will also have the ability to comment or share this content via Messages, Facebook, Twitter and email.
About Burberry Acoustic
The Burberry Acoustic platform was founded in 2010 and offers music fans access to emerging artists via both the Burberry.com site and YouTube.
To date nearly 100 performances have been commissioned, curated and filmed by Burberry, achieving over 19m views on YouTube.
Visit www.uk.burberry.com/acoustic to listen.
About Snapchat
Snapchat is a fast and fun content and communications platform. Snapchat has over 100M daily active users, who consume more than 4 billion videos every day.
Introducing the first Snapchat Show
Burberry and Snapchat created the first ever Snapchat Show, inviting the platform's 100 million daily active users to see the latest Burberry Spring/Summer 2016 collection the day before the official runway show.
Launching the Burberry Live Story
For the first time, Snapchat brought its Live Story coverage to a Burberry show. Starting at 12PM on the day of the show and lasting for 24 hours, the "Burberry Live Show" housed a Snapchat-curated montage of crowd-sourced Burberry show related video and imagery, giving an access all areas vantage point into Burberry's show from the red carpet to backstage and beyond.
About LINE
LINE Corporation is based in Japan and develops and operates the LINE app for smartphones
Since launching in June 2011, the LINE app has grown into a global service, used in 230 countries, ranking first in the free app category in 69 countries
LINE includes a wide array of social elements such as fun and expressive stickers, a personal Home, a Timeline, and numerous LINE family apps, including LINE games and LINE camera
Visit http://linecorp.com/en/ for further information