Breaking New Grounds: Starbucks Ready-to-Drink Coffee and Energy Beverages Come to Latin America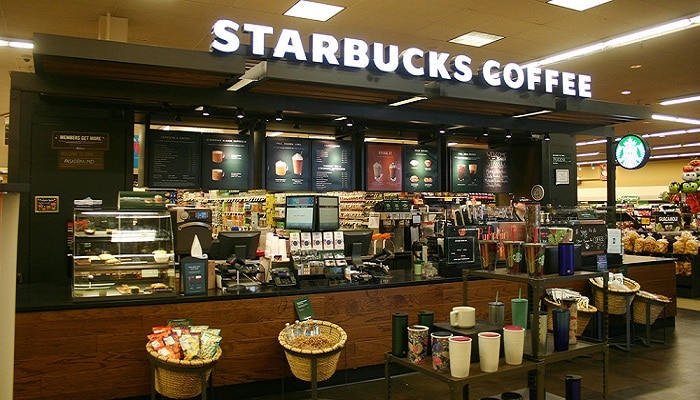 More than twenty years after forming a groundbreaking partnership that changed the way North Americans drink coffee, PepsiCo and Starbucks® are teaming up to bring Starbucks ready-to-drink coffee (RTD) and energy beverages to Latin America.
STRONG GROWTH POTENTIAL
In 2016, coffee lovers in 10 countries including, but not limited to, Mexico, Colombia, Costa Rica, Chile, and Puerto Rico will have access to a portfolio of bottled Starbucks ready-to-drink coffee beverages, including the bestselling Starbucks Frappuccino®, Starbucks Doubleshot®, and Starbucks Refreshers® beverages. Starbucks and PepsiCo plan to expand to additional markets as they continue to unlock Latin America's $4 billion ready-to-drink coffee and energy business.*
"The North American Coffee Partnership is arguably one of the most successful joint ventures in the beverage industry, and with this new agreement, we bring more than 20 years of partnership success to a region where coffee is part of the culture," said Laxman Narasimhan, CEO of PepsiCo Latin America. "Together, our highly talented and passionate teams will expand upon the vision set decades ago to create a new blueprint for continued growth in Latin America."
INNOVATION DRIVEN BY INSIGHTS
Providing consumers with their favorite Starbucks beverages in a ready-to-drink format has been a priority since Starbucks and PepsiCo founded the North American Coffee Partnership in 1994. In fact, it is one of the most compelling reasons why this 50/50 joint venture now has approximately 97% market share** in RTD coffee, and the RTD coffee category is one of the fastest growing liquid refreshment beverage categories in the U.S. The NACP has grown to a more than $1.5 billion retail business***, in terms of annual retail sales as of June 14, 2015.
The Starbucks® Frappuccino® coffee drink, the first offering introduced in 1996, has since been joined by dozens of equally delicious, high-quality coffee beverages  that consumers are looking for, including Starbucks® bottled Light Frappuccino® coffee drinks, the new Starbucks Doubleshot Coffee & Protein, the lightly sparkling Starbucks Refreshers beverages, and the multi-serve Starbucks Iced Coffee – Brewed to Personalize.
PARTNERS IN EXPERTISE
The North American Coffee Partnership has performed so well for more than 20 years because it allows each company's strengths to shine: Starbucks provides the coffee expertise, while PepsiCo sells and distributes the ready-to-drink products, leveraging its expansive network and experience across the region. Together, both companies will continue to market, innovate and further develop the brand in Latin America.
"Our expansion throughout Latin America in 2016 enables us to deliver high-quality Starbucks coffee in a convenient ready-to-drink format to our customers where they live, work, and play," said Michael Conway, president, Global Channel Development at Starbucks. "PepsiCo's sales expertise and distribution network makes them the ideal company to work with to unlock the Latin American ready-to-drink market and accelerate local demand for Starbucks."