Breaking Down the Nike ACG React Terra Gobe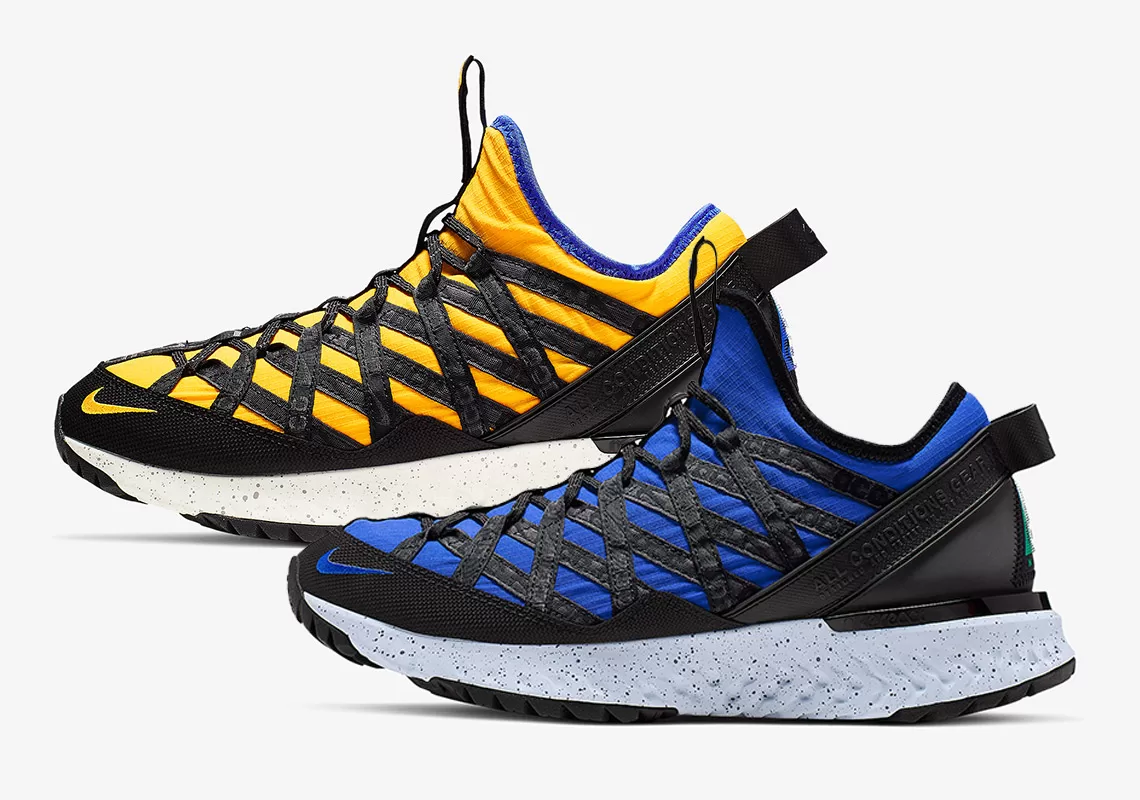 At its core, Nike ACG (All Conditions Gear) is all about rugged weekend escapes and quick morning coffee runs. It conveys a playful, adventurous personality through exuberant and purpose-led design (signature color pops and bold graphics provide visibility on the trail, for example). The first products turned favored running shoes into catalysts for all-terrain fun.
The all-new Nike ACG React Terra Gobe is no different. It takes the best of what Nike creates — including pioneering footwear foam — and packages it in a durable, lightweight silhouette that keeps wearers comfortable, dry and, most important, ready to enjoy the outdoors.
With the shoe, Nike ACG continues to equip anyone with a zest for adventure with what's needed to harness outdoor fun. From mountain biking to bouldering, trail running to kayaking, this shoe, along with each item bearing the ACG badge, is designed to handle a mix of elements and a range of surroundings.
Here are the key details:
The tooling modifies the bouncy ride of the Nike Odyssey React for all-conditions traction by adding durable rubber lugs on the heel and toe, as well as a saw-toothed sticky rubber forefoot pad for increased traction on the trail.
The upper, built from a four-way stretch ripstop material, is water resistant and, thanks to an extended upper heel pull and finger loop on the tongue, easy to get on and off.
A real rubber toe guard adds abrasion protection and durability.
The speckled midsole pays homage to an ACG classic: 1991's Mowabb, which was the first shoe to bare this embellishment.
The heel area of the shoe has reflective elements.
The ACG React Terra Gobe launches April 20 in the K2 LDV (yellow, pictured above) and The Abyss (blue) colorways.
Source: Nike