Brandy Melville – The Secret Shame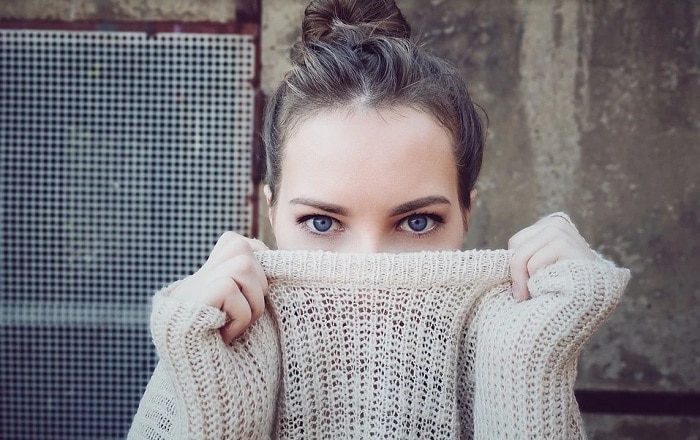 Brandy Melville is an Italian clothing and fashion accessories brand, marketing its products to teenage girls and young women. Silvio Marsan and his son, Stephan Marsan established the brand in 1970 in Italy. The fictional tale of two people – Brandy, an American girl, and Melville, an English guy who met in Rome and fell in love inspired the brand's name and logo.
Though the brand originated in Europe, Brandy Melville adjusts their pricing, clothing styles, and accessories for their American customers by taking their "store style" photos of the clothing that the customers wear shopping in-store. To keep a European aesthetic within American stores, the brand marks the prices of clothing items with a fake "euro". One "euro" equals one American dollar. The company sells its products in physical stores in places such as Europe, the United States, Asia, Canada, the United Kingdom, and on their website.
Brandy Melville has been defined as trend-setting, relevant, cool, and bold fashion. The brand's apparel offers clothing in only one size except for some styles of jeans. Brandy Melville's one-size-fits-small aspect backfired on itself and has brought criticism and controversy upon the company, with some customers unable to fit into the brand's clothing items, considering their size to be too big or small.
It is interesting to note that Brandy Melville's product research team consists of teenage employees starting at age 15 in an attempt to keep the company's styles relevant and contemporary. The company does not employ traditional advertising techniques. However, they depend heavily on social media for their advertising. Brandy Melville Instagram account has 3.9 million followers.
Brandy Melville's first retail store opened in 2009, bordering UCLA in the Westwood neighbourhood of Los Angeles. By 2015, the brand grew to 95 stores worldwide. In a similar way to Primark, the stores place little to no emphasis on advertising and rely merely on social media and word-of-mouth. Brandy Melville's clothing line is extended to some pop-up stores in Nordstrom and PacSun. The store's return policy states that clothing may be exchanged or returned for store credit within 14 days of purchase and all accessories and intimates are final sales.
Bold and contemporary fashion range is what Brandy Melville is known for. The media subjects it to a lot of negative exposure. For instance, in July 2020, netizens far and wide accused the company of discriminatory and exclusionary tactics within its physical retail stores. According to reports, the company prefers to only hire white girls to work in their stores and only photographs white customers for their "store style" research imagery.
"The Cut" published an article last year titled "The Secret Shame of Wearing Brandy Melville". Social-Media being Brandy Melville's go-to advertising platform has had an influencer sporting one of their ribbed tanks with the caption: "I just love their tanks and tees, Though I know it's kind of a [emoji of a trash can] brand."
Now, while this might come off as a shocker that one of the world's most popular fashion brands among teenage girls is at the centre of a racism storm after claims that company bosses circulated 'deplorable' messages targeting black people.
Celebrities including pop star Ariana Grande wear Brandy Melville line. It is such a phenomenon on Instagram it is dubbed as the first retail 'Insta-brand'.
It has stores all over the world, including London, and is criticized for its disproportionate use of white models and a lack of diversity among its store staff. Documents lodged in a Californian court have now made extraordinary claims about racist policies at the heart of the firm. Former operators of Brandy Melville made the allegations in Canada as part of a wider dispute about licensing, centre on material exchanged on a phone text group called 'Brandy Melville gags'.
It includes a picture of a Hitler lookalike crying at the racial diversity of pictures of modern European men and a National Geographic picture of an early human juxtaposed with a young black man.
Another image shows a woman holding a T-shirt at an angle to make it spell 'Hitler'. Allegations are that Brandy Melville's most senior executives circulated the material among themselves.
Scott Gizer, a lawyer representing the plaintiffs, said: 'It's shocking to me that such a large company would tolerate this.'
The complaint against Brandy Melville says: '[The] postings featured deplorable written messages and pictures targeted at persons of colour.'
It is also alleged an executive shut down a store in Canada because 'the clientele …were 'ghetto', insinuating the customer base was mostly ethnic minorities that did not fit in with the brand's 'image'.'
The same executive is accused of complaining the store needed to hire 'attractive white girls'. The store operators in Canada say they believed it was illegal to hire and fire staff on looks and ethnic origin.
Bastiat USA, which trades as Brandy Melville, has not yet filed a defence to the legal complaint lodged at the Los Angeles County Superior Court. Neither Bastiat USA nor Brandy Melville responded to requests for comment.
Article by: John Adarsh