Brand & Deliver win Screen Marketing Award for Sony Pictures campaign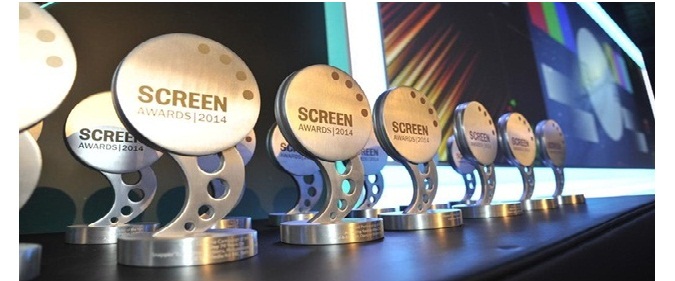 Brand & Deliver won the coveted 'Best Brand Partnership of the Year' category at the fifth annual Screen Marketing Awards last week, in recognition for an outstanding film partnership campaign for Sony Pictures.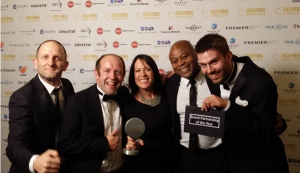 The team brought The Amazing Spiderman 2, one of the jewels in the Sony release crown, together with Evian (Danone Waters) in a game changing partnership delivered globally. Baby Spiderman made a guest appearance within Evian's existing Baby & Me campaign, whereby the character is met by a 'baby' version of himself in reflection. The UK campaign contributed to an on-pack promotion (18m+ packs) and in retail (20,000+ sites) which ran across twenty markets, while a 60" advert went viral on the brand's YouTube channel with 16.6m views to date.
Specialists in entertainment marketing, Brand & Deliver are retained by a number of major studios and entertainment rights holders including Sony Pictures, Universal International and Warner Bros Home Video, to negotiate film partnership campaigns. "This partnership was vast in terms of audience and scale, but Evian's success lay in its considerable investment in the creative integration, enabling the brand to become part of the cinema-going experience", said Rich Barnes, Managing Director of Brand & Deliver. "Film partnerships are a specialist area for us so we're delighted to be recognised for a campaign we're very proud of."
The annual Screen Marketing Awards, which took place at The Brewery London on Thursday 23rd October, celebrate excellence in film distribution, marketing, advertising and exhibition.
Notes to Editors
Brand & Deliver is a full service creative marketing agency delivering experiential, digital, film, design, partnerships/promotions and marketing to a range of clients from blue chips to start ups, including Samsung, Universal, IMG (Fashion Week), Ferrari, Sony Pictures, Three and HS2. With the heritage of a classic production company, Brand & Deliver pitches highly creative ideas, delivered via their in house production teams for all forms of film, digital and live campaigns.