BofA Survey: 70% of Gen X and Baby Boomers Retiring in the Home They Own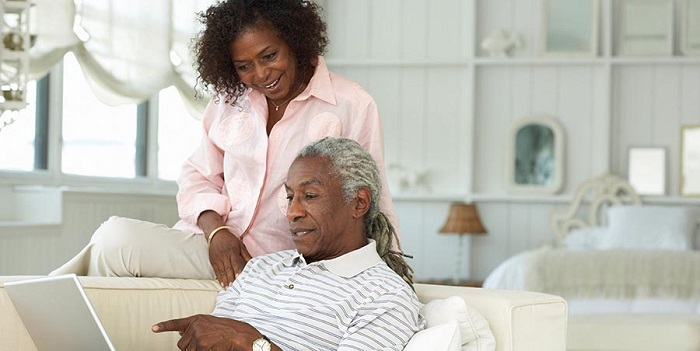 Gen X and Baby Boomers account for 70% of the 84.7 million owner-occupied homes in the United States, so their plans for homeownership in retirement can greatly impact residential home inventory. New data from Bank of America found that 70% of homeowners ages 45 to 76 plan to or have retired in the home they already own.
Among those planning to stay in their homes when they retire, 78% see no reason to move, while 22% say they've put so much work into their home that they don't want to move. In fact, 61% of Gen X and 69% of Baby Boomer homeowners have renovated or remodeled the home they currently live in, adapting them to fit their lifestyles.
With more people staying in their homes and fewer selling them, active home listings fell from 1,468,901 units to 732,276 units between July 2016 and September 2022 – a 50% decrease since Realtor.com began tracking this data. A decade of insufficient homebuilding has also exacerbated low inventory levels – with housing supply growing only 6.7% from 2010 to 2020, roughly half the rate of the previous decade.
"While home prices are holding steady in many parts of the country, demand continues to exceed supply, and there is still room for inventory to catch up before the housing market is in balance," shares Matt Vernon, Head of Retail Lending at Bank of America. "The latest trends show that large populations of Gen X or Baby Boomer homeowners may not be selling anytime soon."
How homeownership fits into retirement planning
If retiring today, not-yet-retired Gen X and Baby Boomer homeowners said that, considering market conditions, they would:
Remain in their current home to avoid today's high home prices and interest rates (32%)
Stay in their current home because their current mortgage payment is low, or they've already paid it off (20%)
Sell their home, either to find a home with a lower cost of living or to leverage the equity they've built in their home (10%)
The current housing market shows that sellers don't want to give up their low mortgage rates to purchase new properties. Bank of America Securities notes that about 95% of current mortgage holders benefit from loans with rates of 5% or less. Similarly, older homeowners may be less inclined to sell and rent as this adds a fluctuating cost which can be challenging for retirees with a fixed income. In fact, the Bank of America Institute found that median rent payments increased by 8.1% YoY in September.
Making homeownership a reality for future generations
While many Gen X and Baby Boomer homeowners may have no plans to sell their homes soon, they're actively helping the next generation take steps toward homeownership.  Those who plan to support the next generation's homeownership goals will:
Give the next generation money to buy a home or give them their home to sell (38%)
Pass down their home for the next generation to live in (36%)
Offer to live together in a multigenerational space (12%)
Gen X and Baby Boomer homeowners are also planning to use home equity to achieve personal goals. This includes using the equity in their homes to live out their retirement dreams (16%), invest the earnings (12%) or complete home renovation projects (7%).
Source: Bank of America