Board Games That Have Digital Versions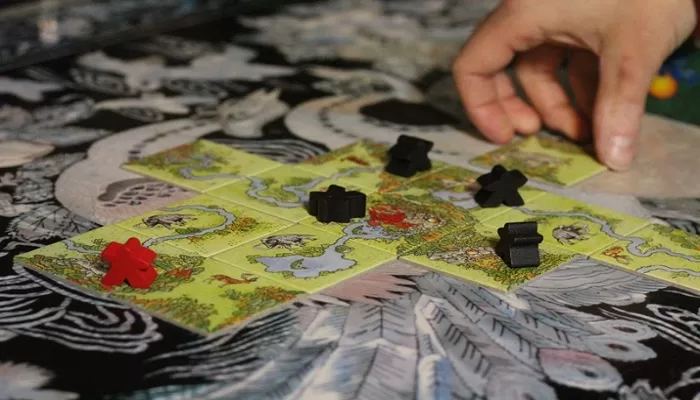 We are witnessing a resurgence of board games in recent years. It seems that they are more popular than they ever were before. On the other hand, there has also been a great rise in the popularity of the digital versions of those classic board games.
It seems that these two developments go hand in hand and they are mutually beneficial. What are some of the most popular digital versions of great board games and how do they compare to the originals that inspired them? Let's have a look.
Ticket to Ride
This is a classical board game that also became a great example of an app based on a board game. In the game, you are a railroad magnate and compete with others in building railroads across North America.
Ticket to Ride is simple enough so that older and younger players alike can enjoy it, so it's an ideal game for you to play if you have mixed-age kids. On the other hand, the game has just enough complexity and excitement to make you want to play it for hours and hours.
Naturally, the digital version of the game offers more variety compared to the board version, and in addition to fantastic graphics and sound effects, you can also travel across many different regions of the world and expand your railroad empire there.
Ticket to Ride: First Journey is a great version of the game suitable for the youngest of players. It's not only more colorful, but it also includes educational elements suitable for kids: destinations have little mascots attached to them so that it's easier to learn and memorize different geographical locations.
Carcassonne
Named after the medieval fortified town of Carcassonne, this tile-based German-style board game was created by Klaus-Jürgen Wrede and first published in 2000.
The game is set in a medieval landscape, and as you play, you build and expand it. Every time you play you draw a new terrain tile and place it adjacent to the tiles already facing up. You must place the new tile in such a way that it extends the features of the tiles it is touching. For example, cities must connect to cities, roads to roads, fields to fields. After placing a new tile you can choose to station a piece there called a follower (or meeple). When the last tile is placed, the game ends, and the winner is the player with the most points: the one with the most followers on their tiles.
The digital version of the game retains most qualities of the board game, although in a slightly different and creative way. If you want to play a very straightforward translation of the board game, you should try the iOS version. On the other hand, the Android 3D version offers many updated features such as an isometric view (although you can switch to the classical top-down view if you prefer that).
Card Games
Card games such as Blackjack or Poker are by far the most popular casino games after slots.
Of course, digital versions of these games that can be found at online casinos not only retained their status as the most popular casino card games but also reached many new players in recent years. Much like the digital varieties of classical board games, with these classic card games going online, many players prefer to play and socialize from the comfort of their own home, especially in the age of Covid-19. However, an additional appeal of these card games is that many players (especially skilled ones) have the possibility to earn a bit of pocket cash by playing them – although this is far from guaranteed.
Splendor
A board game set in the Renaissance period and centered around jewels is a perfect game to have a digital version counterpart. Like the other games in this list, it is another game well suited for beginners. It was first published in 2014 and became an instant hit. Soon after that, the app version was released, and more recently an option for playing online was added to it.
Splendor is based on historical events of 15th and 16th century Italy. It revolves around jewel merchants, and you are an up-and-coming merchant who is in search of priceless gems to sell to nobles and become rich. In short, the game is about buying jewels with jewels so that you can buy even more jewels.
In every round, you can either buy a card, collect gems, or reserve a card from the shared grid on the table. All of these actions offer you opportunities for scoring points and as you continue to acquire more gems and cards, more and more options will be available to you. The app is a perfect recreation of the original game with the addition of atmospheric music and options for playing that can only be available in a digital format.
Board games are an essential option for having fun social events with your friends and family. But modern life and recent developments, such as the Covid-19 pandemic, often prevent us from having fun in person, as much as we would like to.
Digital versions of board games are a great solution for your gaming needs in today's online and connected world. Whether you play them while you are traveling, on a commute, or while you are social distancing, they enable you to socialize and spend time with friends in a fun and often very creative way.