BMW R 1200 R "DarkWhite" Special Model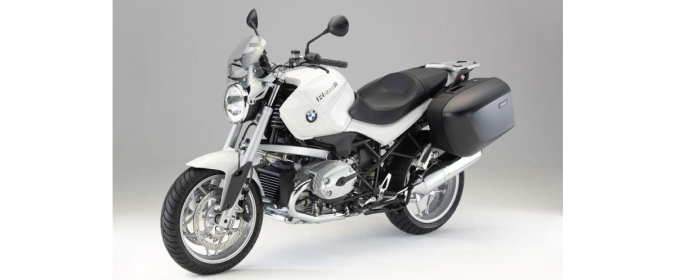 A traditional roadster. Exclusively designed. With the launch of the "Dark White" special model, the BMW R 1200 R is not only given new visual appeal, but also receives a number of new highlights.
The contrast between the non-metallic Lightwhite body parts and the black drivetrain emphasise the sporty character of the BMW roadster. The Sport windshield will take off the pressure at high speeds and the standard-fitted sports seat ensures perfect connection to the motorcycle. What's more the BMW R 1200 R "DarkWhite" special model can be further customised using the familiar optional BMW Motorrad accessories and optional equipment.
The "DarkWhite" special model excels both technically and visually. Never before have black and white been combined so well.