Black Friday Deals To Look Out For!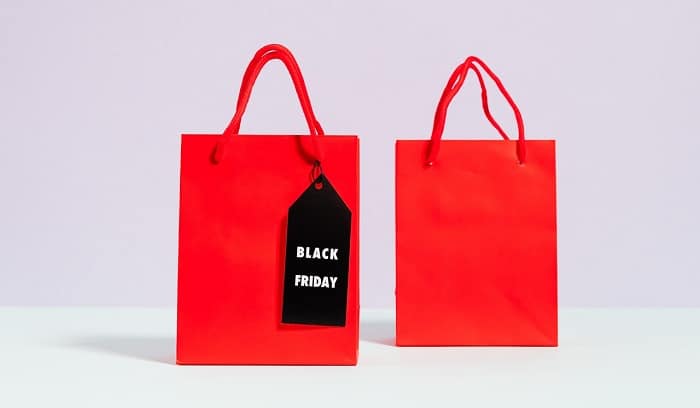 Black Friday, the biggest shopping season of the year is right around the corner. And this time, companies are flexing big with exciting deals to throw your way.
Do you find yourself stuck between getting your loved ones the perfect present and staying within budget? Don't worry, grab your shopping cart and go all out this Black Friday!
The event originally hails from the United States of America, the date always falls the day after Thanksgiving and then is followed by Cyber Monday (30 November) which is traditionally the online-only day of the sale.
Because of a certain pandemic, the best deals this year will be made available online. A range of retailers are set to slash their prices on big-ticket items like TVs and coffee machines, it's the best time of the year to find amazing black Friday Deals and of course, get a head-start on Christmas presents.
While this is all well and good, which retailer is offering the best Black Friday deals?
Amazon Black Friday Deals:
Amazon is very different from other Black Friday retailers because it doesn't have a traditional Black Friday ad. Rather than releasing a print ad for the Biggest Shopping Day of the Year, Amazon releases new deals every hour starting the week of Black Friday. While it may be a bit confusing to plan your Black Friday shopping without an ad from Amazon, the number of deals and deep discounts on items across the website more than makes up for it.
Black Friday 2020 is celebrated on November 27. On the day of the event, Amazon offers great deals on products from all its categories such as Electronics, Computers, Home, Kitchen, Clothing, Sports, Videogames, DIY, Baby, Toys, Office and Stationery, Books, Music, Food, Beauty to name a few.
Amazon is offering following deals on Apple products during its Black Friday Sales. This is not a complete list. These are some prime offers available on Amazon website, you can check details for more on this on the e-retail site.
Apple MacBook Air (13-inch, 8GB RAM, 256GB SSD Storage) – Silver (Latest Model)
USD929 as against USD999
Apple iPad Pro (12.9-inch, Wi-Fi, 256GB) – Silver (4th Generation)
USD1,039 as against USD1,099
New Apple MacBook Pro (13-inch, 16GB RAM, 512GB SSD Storage, Magic Keyboard) – Silver
USD1,749
Apple iPad Mini (Wi-Fi, 64GB) – Space Gray (Latest Model)
USD384
New Apple MacBook Pro (16-inch, 16GB RAM, 512GB Storage) – Space Gray
USD2,199
Walmart Black Friday Deals:
This year Walmart is running not one, but three Black Friday sale events throughout the month of November. See below for everything we know about Walmart Black Friday 2020 so far, or head straight to Walmart's Deals for Days hub to dive right in.
How to shop Walmart's online-only Black Friday deals
If you plan to shop the online-only parts of Walmart's Black Friday sale, here are your options:
Walmart customers can choose to ship (two-day shipping is free on orders over $35) the online-only products directly to their homes.
If an item is available at a nearby store, customers can choose to use Walmart's free in-store or curbside pickup options.
Here are some of the highlights from Walmart's second event starting on Nov. 11 at 7 p.m. (online only):
Shark IQ Robot RV1000 Wi-Fi Vacuum – $199 (Save $100).
HP 14-inch 2-in-1 Touch Teal Chromebook – $179 (Save $120).
Shark Rocket Pro Cordless Stick Vacuum – $139 (Save $110).
These deals start online Nov. 14 at 12 a.m., and in stores at 5 a.m.
Netgear Nighthawk AX3000 Router – $99 (Save $70).
iPhone XR (on Straight Talk or Total Wireless) – $299 (Save $100).
iPhone SE (on Straight Talk of Total Wireless) – $199 (Save $150).
Samsung Galaxy S10e (on Straight Talk) – $399 (Save $200)