Better Homes and Gardens Real Estate Expands Franchise Network with Brokerage in Southeastern Wisconsin Market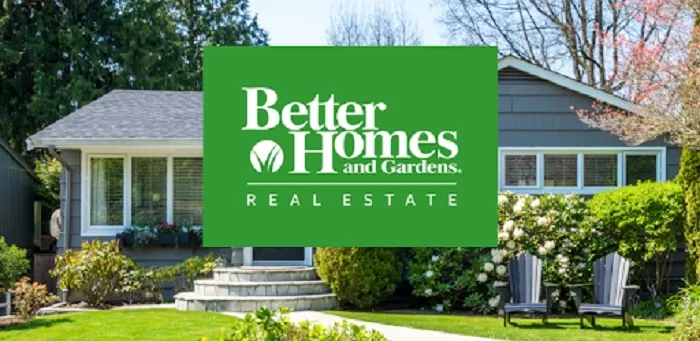 Better Homes and Gardens Real Estate LLC announced that Power Realtors, a residential real estate brokerage headquartered in Kenosha, Wisconsin, is the newest member of its franchise network. The firm will now do business as Better Homes and Gardens Real Estate Power Realty.
The multi-faceted brokerage, established by co-owners and brokers Mike Zoerner and Norman Hoening, provides buyers and sellers across Southeastern Wisconsin with a wide range of real estate services. Located between Milwaukee and Chicago, this rapidly-growing market serves as the perfect complement to life in the city with its relaxed atmosphere and picturesque landscape, making it highly desireable for those looking to reside outside the metro area.
"I am proud to be expanding our brand presence with a forward-thinking company that keenly understands how to serve its local community, embraces modern technology and is committed to giving back to the people it serves," said Sherry Chris, President and CEO, Better Homes and Gardens Real Estate LLC. "Mike Zoerner, Norman Hoening and their team operate much like a family, from their unwavering set of core values to their support of one another inside and out of the office. We're thrilled to be working together to serve Kenosha and its neighboring cities as we expand our network's footprint in Wisconsin."
Zoerner's real estate career began in 2003 after spending several years as a successful homebuilder. Working for nearly a decade as an agent, he branched out and started a brokerage with co-owner Norman Hoening in 2011. Better Homes and Gardens Real Estate Power Realty attributes its success to an established culture of service that prioritizes customers with a superior level of service. Every member of the team deploys a philosophy of reciprocation, which involves focusing on promoting and supporting the needs of fellow agents to better the company as a whole.
"In addition to being a universally-respected brand, Better Homes and Gardens Real Estate is a company with ideals and values that align seamlessly with our own," said Mike Zoerner, co-broker and owner, Better Homes and Gardens Real Estate Power Realty. "We are thrilled with this opportunity to capitalize on their extensive resources to propel our brokerage to the next level and progress our ambitious goals for future expansion."
Better Homes and Gardens Real Estate Power Realty's altruistic nature shares deep ties to the local community, as Zoerner and Hoening have combined the brokerage's capabilities with their work as firefighters to be a part of Kenosha Firefighters C.A.R.E., a philanthropic program that colaltes a portion of Kenosha firefighters' paychecks into a special fund. The fund provides assistance to local individuals or organizations during times of hardship.
Source: Better Homes and Gardens