Better Homes and Gardens Real Estate Announces Expansion into Northwest Georgia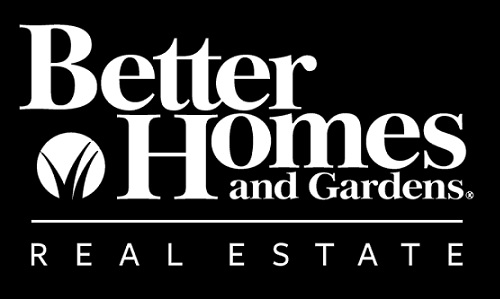 Better Homes and Gardens® Real Estate announced the addition of Jackson Realty in North Georgia to its franchise network. The newly named Better Homes and Gardens Real Estate Jackson Realty, led by owners Lisa and Oliver Heyer, will continue to serve the Northwest Georgia market.
"Better Homes and Gardens Real Estate Jackson Realty is an impressive family-run business with three generations committed to serving their clients and their community," said Sherry Chris, president and CEO, Better Homes and Gardens Real Estate LLC. "Their experience in the industry and strong client relations make them the perfect fit for our brand."
Jackson Realty was established in 1978 by Lisa Heyer's parents, Rex and Marilyn Jackson, who ran the company for nearly 20 years and established deep customer relationships within the area. In 1995, Lisa and Oliver Heyer returned to LaFayette after selling real estate in Atlanta and took over the family business. Rex and Marilyn still practice real estate in the area and have taught many agents, including their grandson and his wife, who joined the family business in 2014, that customer service and satisfaction is the key to success. In its 40 years, Jackson Realty has served many repeat customers and multiple generations of local families.
"Oliver and I want to continue the legacy that my parents started, which is a company focused on customer service and our community," said owner and broker Lisa Heyer. "We work hard to make sure each client is professionally served and personally cared for. We appreciate that Better Homes and Gardens Real Estate shares the same value of going above and beyond and we look forward to reaching the next level with a trusted and respected brand."
With proximity to mountains, lakes and rivers, Northwest Georgia is a haven for resident outdoor enthusiasts, like the Heyers who are avid cyclists and enjoy all their community has to offer. They are also involved in several city and county chambers and organizations in addition to supporting local events such as a community cycling event through Walker County. They also support the Women's Crisis Center, The Cottage for Youth, local churches and special needs organizations within the surrounding communities.
About Better Homes and Gardens Real Estate LLC
Better Homes and Gardens Real Estate LLC is a dynamic real estate brand that offers a full range of services to brokers, sales associates and home buyers and sellers. Using innovative technology, sophisticated business systems and the broad appeal of a lifestyle brand, Better Homes and Gardens Real Estate LLC embodies the future of the real estate industry while remaining grounded in the tradition of home. Better Homes and Gardens Real Estate LLC is a subsidiary of Realogy Holdings Corp, a global leader in real estate franchising and provider of real estate brokerage, relocation and settlement services.