Best Online Brokers: What Features to Look Out For?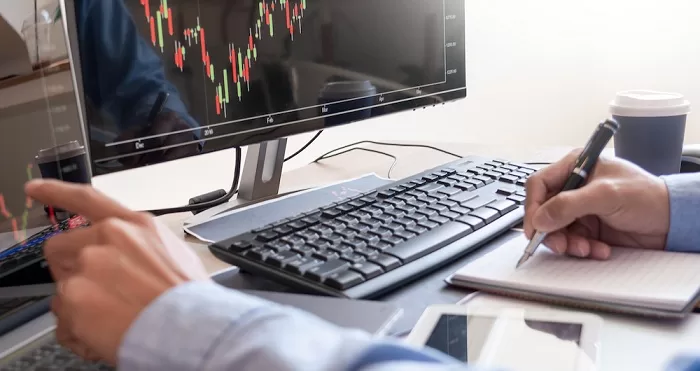 Are you looking to trade but not sure which broker is most suitable for your trading needs?
As brokerage promotions become increasingly competitive—and alike—what differentiates one broker from another ultimately comes down to the overall trading experience. Apart from offering the product options you want to trade, some other key features you should look out for are trading tools, market research, educational resources, ease of use, cost and customer support.
1. Reliability and security
First off, always go with a broker that is trusted and reliable. The last thing you'd want, especially when money is involved, is to risk getting caught in a scam with no way to get them back. Do the necessary work—check what licence(s) the broker holds and that it's regulated by the relevant authorities. In the case of derivatives trading, as opposed to plain investing, a thorough check is imperative. Due to its riskier nature, you will want to make sure the trading platform shows you exactly what you need to know.
Anzo Capital is an online Forex and CFD broker providing margin trading in financial derivatives. Its activities are authorised and regulated by the International Financial Services Commission (IFSC) of Belize, Australian Securities & Investments Commission (ASIC) and Saint Vincent and the Grenadines Financial Services Authority (SVGFSA).
In Australia,Anzo Capital PTY Limited (ACN 630 865 039) is an Australian Financial Services Authorised Representative of Focus Markets Pty Ltd (ASIC Licence number: 514425). For activities in other regions, Anzo Capital Limited is regulated by IFSC (Registration number IFSC 000331/172) and SVGFSA (Limited Liability Company Number 308 LLC 2020).
In accordance with regulatory requirements, all clients' funds and the company's operational funds are held in segregated bank accounts. As there's no relation between the two, traders can rest assure that their funds will remain separate and secure.
2. Fast execution
Are you getting real-time quotes or are they delayed? Having access to real-time quotes is important, even more so for active traders, as slippage is especially serious in a highly volatile market. This coupled with the occasional lag that occurs either due to a system fault or a bad internet connection will result in completely different buying or selling prices.
With all these factors hindering you in placing trades at the prices you want, it's best to make sure that the broker offers real-time quotes and speedy execution. At Anzo Capital, clients are able to experience trading in an excellent trading environment with fast execution. This will make any trades placed more accurate, maximising profits.
3. Fees and charges
Along the same lines in maximising profits are lower fees and charges. Some fees to take note of are withdrawal and deposit fees, currency conversion fees, commission fees, platform fees, and possible inactivity fees. While the broker with the lowest charges may seem attractive at first glance, you do not necessarily want to sign up with them right away. It's more important that the broker is able to meet all your needs, while keeping their rates competitive.
For example, Anzo Capital provides traders with industry-leading prices of no deposit and withdrawal processing fees, currency conversion fees, and zero to minimal commission fees. This coupled with high leverage of up to 1:1000, spreads as low as 0.01, and a low starting deposit of USD$100 can all help to maximise your earnings.
4. Range of product offering
It's futile to sign up with a broker if it doesn't allow you to trade a certain product or asset type. Likewise, if it restricts your market exposure. On top of looking out for the type of asset, a tip is to also look at the number of products in that particular group.
To traders who are keen in trading financial derivatives, we offer an extensive range of product options including currency pairs, spot metals, indices and stocks CFDs.
Here're some details about the top few assets traded:
| | | | |
| --- | --- | --- | --- |
| Instruments | Symbols | STP Target Spread | ECN Target Spread |
| Spot Gold US Dollar | XAU/USD | 0.35 | 0.1 |
| Spot WTI Crude Oil | USO/USD | 0.042 | 0.03 |
| Euro vs US Dollar | EUR/USD | 1.8 | 0.1 |
| US Dollar vs Japanese Yen | USD/JPY | 2.3 | 0.4 |
| British Pound Sterling vs US Dollar | GBP/USD | 2.1 | 0.4 |
| Nasdaq 100 Index | NDX100 | 2.8 | 1.1 |
| S&P 500 Index | US500 | 2.3 | 0.6 |
5. Insightful market and educational resources
 Along with the convenience that comes with being able to trade anytime anywhere, it's the importance of being able to access resources on-the-go. You will want to have easy access to timely news updates, research on market trends and insights, analytical reports and trading signals.
Traders can make use of our comprehensive resources and tools such as Forex calculators and trading signals that help to supplement broader analysis and free up time. Depending on your level of expertise, Anzo also offers beginner, intermediate, and advanced Forex guides—breaking down the extensive topic into easy-to-understand snippets. On top of that, the broker also provides useful market insights daily and financial reviews weekly, making it an all-in-one comprehensive broker for you to trade at.