Things To Note Before You Start Investing With a Broker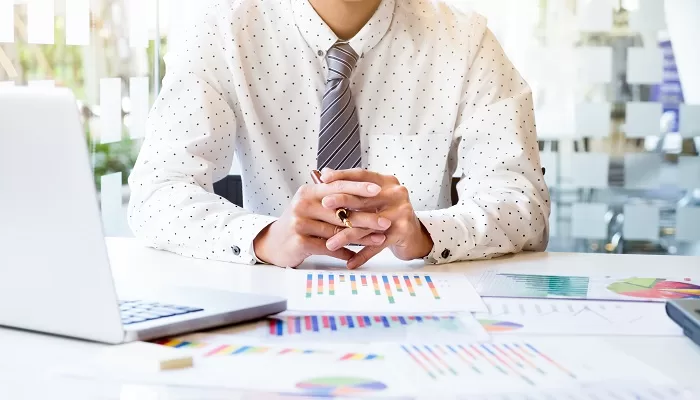 After you've done up enough research on investing, it's time to take on the market. One of the first steps in your investment journey is to find a broker to create an account with. Finding one that suits your needs can seem like a daunting task, especially for new investors, but it can mean the difference between additional income and unnecessary stress.
Before signing up straight away for brokers with the most eye-catching promotions, here're some important factors you should consider.
Products
What products are you interested in? Are you a novice investor or an active trader? What's your willingness and ability to take risks? It's key that you understand your motive before setting your sights on a broker. Different product offerings are suited for investors with different levels of knowledge, experience and time horizon. Be it Stocks, ETFs, CFDs, Options, Bonds, Futures, Indices, or Commodities; the first and most important thing is that the broker offers what you want to trade.
Trading Costs and Fees
While it is tempting to click on one of the "Zero Deposit" or "Free Trading Bonus" brokerage ads and call it a day, more often than not there are hidden fees involved that may eat up a significant portion of your balance—even more so if you don't have a large capital to start with. Some hidden fees you should look out for when choosing a broker include withdrawal and deposit fees, currency conversion fees, commission fees, platform fees, and inactivity fees.
Apart from looking out for hidden fees, here's another tip to lower your trading costs. Take note of the broker's spreads. Spreads basically refers to the difference between the buying (ask) price and selling (bid) price of the asset. The lower the spreads the lower the trading costs, which leads to a higher profit.
Deposits and Withdrawals
Typically, as with everything that's to do with money, you will want your money in and out as fast and as fuss-free as possible. Look up on the funding and withdrawal options that are available to you. Ideally, you will want a funding method that's both quick and convenient. Brokers can advertise as much as they want about their awards or licenses but ultimately, what's most important is still having your money back in your pocket, whenever needed.
Pro tip: If you are a beginner, look up what's the minimum deposit required. Go with the broker that allows you to start small so that you can test out their services.
Trading on the Go
In the current digital age, we are no longer deskbound. The same goes with trading. With the markets moving at such a fast pace, being able to trade whenever and wherever is a given. You will want to be able to access your trading account whenever an opportunity arises, or when you need to close a position to cut losses or take profits.
Customer Support
Reliable customer support is essential not just for beginners, but for experienced investors and traders as well. Trading comes with a lot of difficulties and even experienced traders tend to face problems due to various complications. Issues can start from the account opening stage, to when you're placing trades, to when you're withdrawing your profits. Entering the markets is stressful enough, you'd definitely want to be able to receive timely and helpful assistance as and when you need it.
Insights
Depending on your degree of expertise, educational resources can be your lifesaver. You will want to have easy access to beginner how-to guides, timely news updates, podcasts and articles on market trends and insights, analytical reports and trading signals. Some brokers also provide additional materials that will help make your foray into the markets easier. For instance, Anzo Capital offers beginner, intermediate, and advanced Forex guides that break the extensive topic down into easy-to-understand snippets. Key trading tools such as Forex calculators and trading signals that supplement your broader analysis and help free up your time can also be found at Anzo—making it an all-in-one comprehensive broker for you to trade at.
New traders can test your trading skills and get a feel of Anzo Capital's features with a free 30-day Demo account. When thinking of choosing the right broker, a demo account is key as there's completely no risk involved, making it the perfect training ground before you start to trade with real money. As and when you're confident enough to move to a live trading account, Anzo Capital has all the materials you'll need to guide you along, such as trading signals that you can follow or use as a reference.
At the end of the day, whichever broker you decide to go for, make sure to keep these points in mind and trade only after doing your research.