The Best Brands of Zero Turn Mowers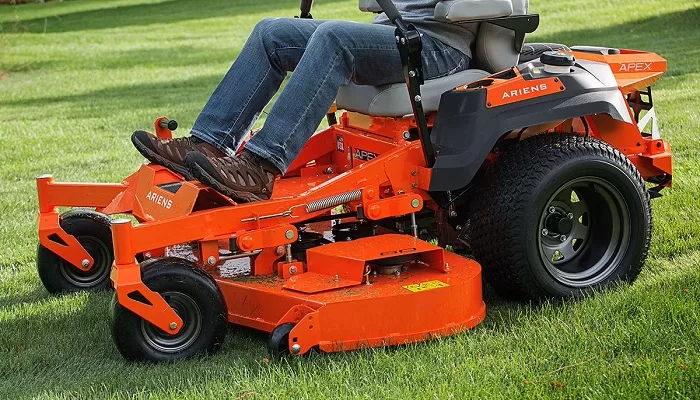 Zero-turn mowers are a great option for small lawns and tight spaces. They are quite common in suburban yards, golf courses, and parks where the terrain is uneven or sloped. The steering mechanism allows you to turn the mower on its own axis to make turns without using a lot of extra fuel, which makes them ideal for smaller areas that may not have a lot of space between objects.
The downside to zero-turn mowers is that they are much more expensive than a regular lawn tractor. While some of the cheapest models range in price from $2,500-$4,000, the most expensive ones can cost upwards of $15,000. Also, these machines are not designed for large properties with lots of space and may be harder to use if you have hills or uneven ground.
Let's take a look at the best brands of zero-turn mowers in the market today:
10. Husqvarna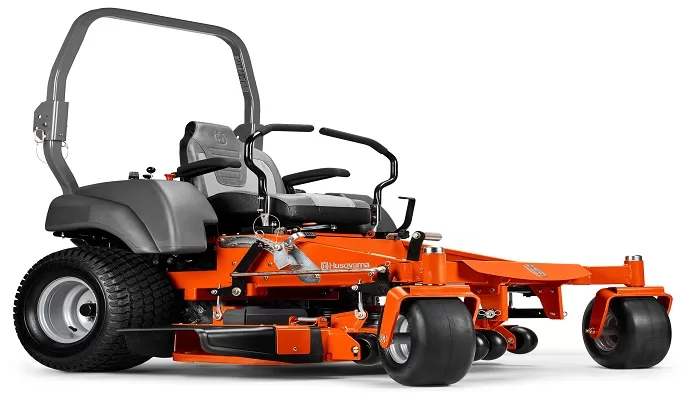 Husqvarna is a Swedish company that makes zero-turn mowers, trimmers, and chainsaws. They were founded in 1689 in Sweden as an iron forge but evolved to make firearms for the military during World War I. Now they are known worldwide for their quality lawn equipment.
9. Toro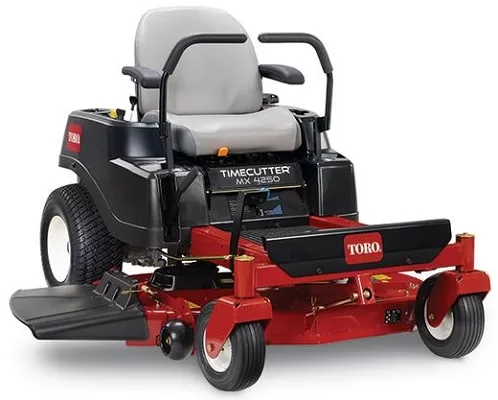 Toro is one of the largest manufacturers and sellers of lawnmowers in the world, founded in 1914. They are known for their high-quality products that come at a reasonable price, which has helped them become so successful over the years. These machines have been used by golf courses all around America since they were introduced to them in the 1980s. Since then, they have grown to be one of the most popular brands on this list with hundreds of different models available today.
8. Briggs and Stratton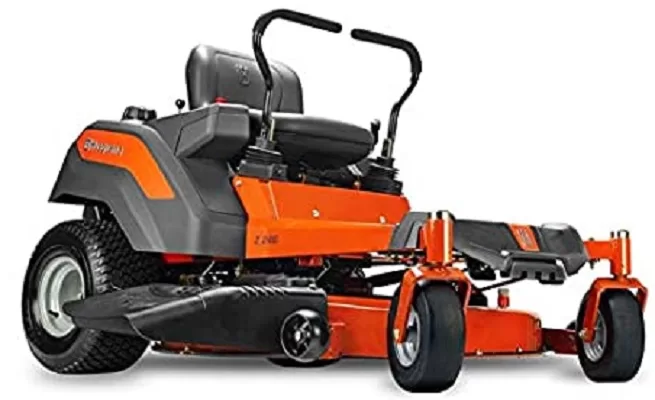 Briggs and Stratton is an American company that was founded in 1908 by Stephen Foster Briggs and Harold Stratton. It didn't start making lawnmowers until years later but has since grown to be one of America's largest manufacturers. They currently make a wide range of products including engines, generators, pressure washers, and snow blowers. Their lawn equipment can be found at many big-box retailers such as Home Depot or Walmart.
7. Craftsman
Craftsman is another iconic brand from Sears that specializes in power tools, lawnmowers, and other home maintenance items for homeowners across America. The company originally started out as a hardware store before expanding into manufacturing its own line of tools in 1927. They are known for their high-quality products and affordable prices, which has helped them become one of the most popular tools brands on the market today.
6. Cub Cadet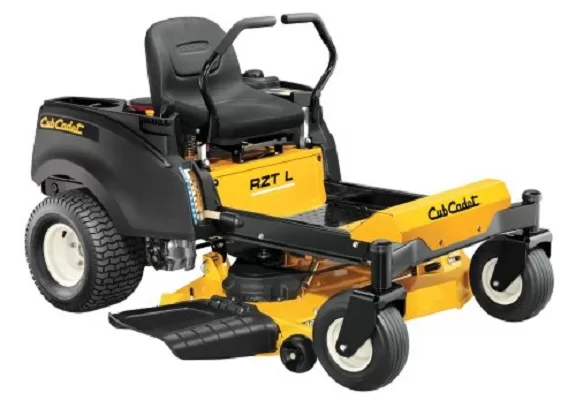 Cub Cadet is another American company that specializes in lawnmowers and other garden equipment, founded in 1961. The company's first product was a small two-wheel tractor that they sold to local farmers and contractors as well as some smaller companies like golf courses across America before branching out into zero-turn mowers later on.
5. John Deere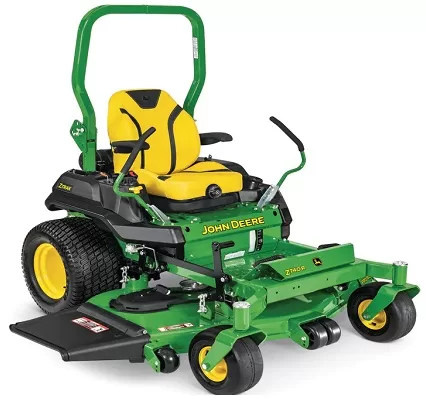 John Deere has been around since the 1800s and is one of America's oldest brands. They were founded in 1837 by John Deere, who was a blacksmith that specialized in making plows for farmers across America. It wasn't until after his death that they started manufacturing lawnmowers and other products related to farming machinery and are known for their high-quality machines today.
4. Ariens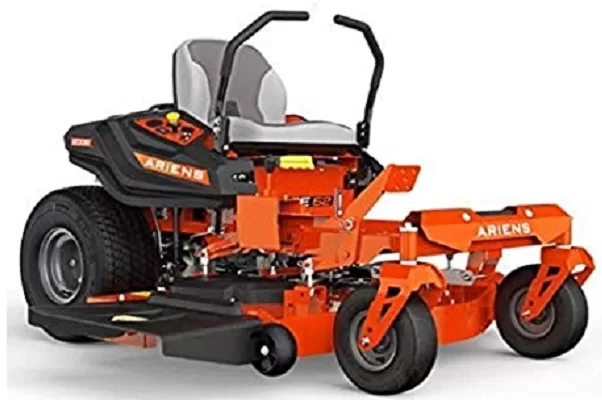 Ariens was founded in 1933 and is based in Brillion, Wisconsin. Ariens produces zero-turn mowers that are a great option for people who want to maintain their lawns on their own without hiring someone else to do it. They have models ranging from $2,500-$15,000 depending on the size of your property and how much you are willing to spend.
3. Bush Hog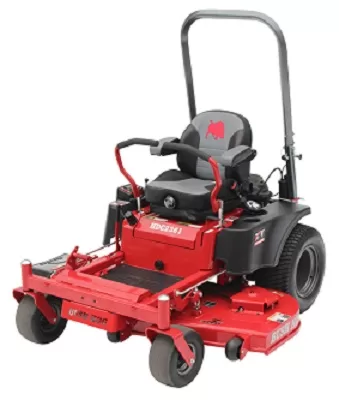 Founded in Selma, Alabama in 1933, Bush Hog is one of the oldest manufacturers of zero-turn mowers. The company has been in business for 80 years and remains a major player in the industry today. Bush hog products are known for their durability, easy operation, and affordability. They started out making small tractors for golf courses but have since grown to be one of the largest manufacturers of zero-turn mowers with hundreds of different models available today.
2. Gravely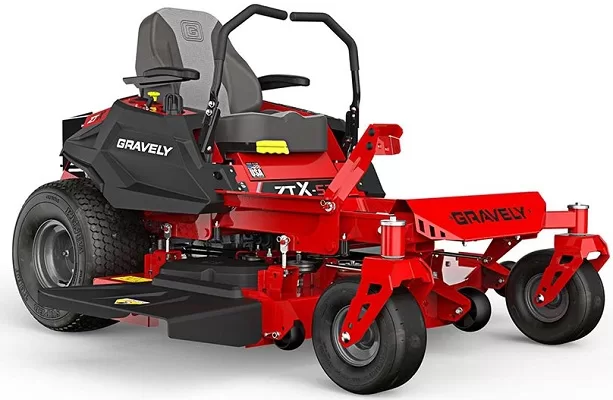 Founded in 1922 by Benjamin Frankin Gravely, Gravely is one of the oldest and most well-known brands in the industry. The company's original mission was to produce quality lawn mowers for commercial use, but as time went on they expanded into other areas such as zero-turn mowers.
Today, this is a very popular brand that specializes in professional-grade equipment for large properties. Many of their models have been designed with features like dual hydrostatic transmissions which are essential for hill climbing and maneuverability. They also offer some of the best warranties on the market today at 3 years or 36 months available on all new purchases while many others only offer 1 year or 18 months.
1. EGO Power Plus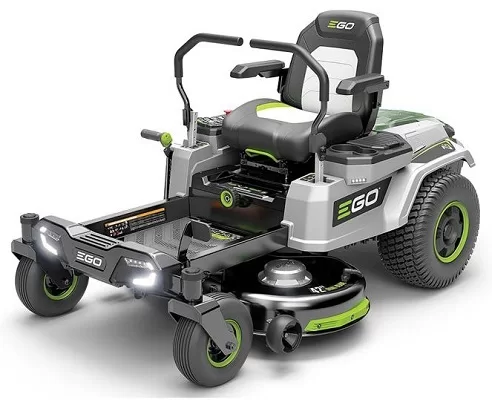 EGO Power Plus is a company that was launched in the US in 2012 and specializes in making zero-turn mowers for residential use. They have quickly become one of the most popular brands on this list with hundreds of different models available today.
Conclusion
There are many different brands that make zero-turn mowers, which can be difficult to choose from if you don't know what to look for. Personally, I would recommend a brand that has been around for at least 20 years and makes high-quality products like the ones on this list. These companies have proven themselves over time by making quality equipment that homeowners can depend on when they need it most.
Another thing to consider is the features you are looking for in a mower. Some of them have higher horsepower and can cut through thick grass better than others, while some come with extra attachments or other accessories that may be useful depending on your needs. If you want something that will last for many years then make sure it has at least a two-year warranty as well as good customer service so if anything goes wrong you can get it fixed quickly without any headaches.