Top 10 resorts in the United Kingdom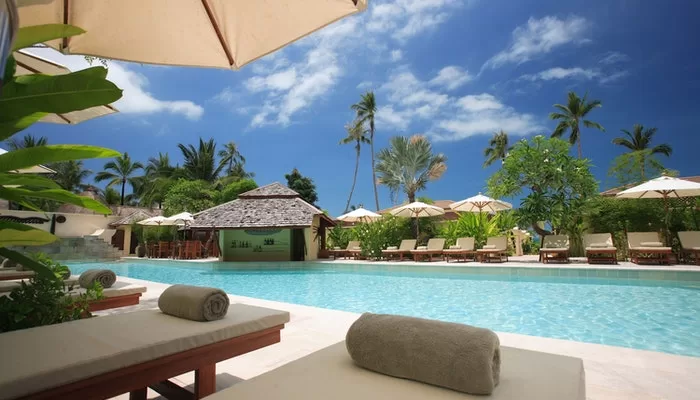 This year World's best survey closed in March before the announcement of stay-at-home widespread order due to COVID-19 and this result of the list reflects the experience of travellers before the pandemic. Every year the world's best survey asks travellers to share their opinion on the top resorts, islands, cruise, airlines, hotels, etc. Hotels were rated by travellers based on hotel facilities, location, food, services, and many other things. According to a survey top accolade goes to Ashford Castle, a historical hotel that tricks all the travellers on the Emerald Isle to look for the best hotels in the United Kingdom and Ireland. A list of the top 10 resorts in the United Kingdom is sharing with the best luxury resorts in England.
1. Ashford Castle, County Mayo, Ireland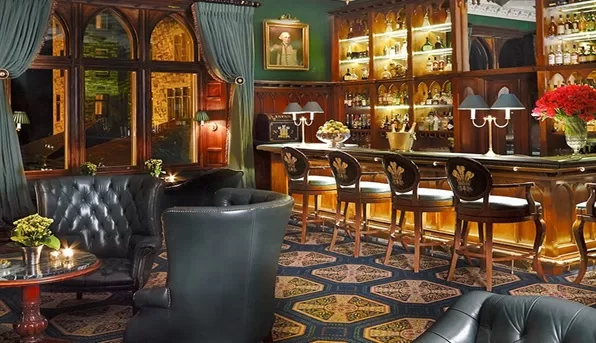 Ashford Castle located near the western coast i.e Mayo-Galway border in Ireland and this property has been gradually rising to the top resorts of England or Ireland over the past few years. This castle is a medieval and Victorian castle that has been expanded and turned into a five-star luxury resort over centuries ago. Ashford Castle is a member of the leading holiday resorts in the world. According to the review of one family "The guests are treated royally, the property is pleasing and the food facility is amazing, in short, it was a wonderful trip with an amazing package".
2. Dalmahoy Hotel & Country Club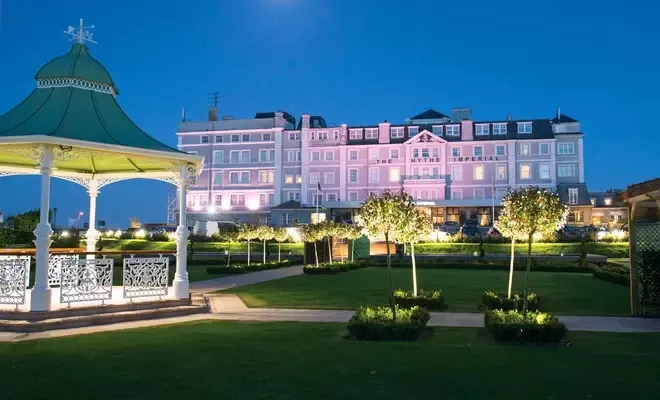 In 1760 it was acquired by the Douglas family and the present structure was built on the 1720s by the design of William Adam, the estate on which the hotel stands is still owned by a descendent of the Douglas family. Dalmahoy hotel has 215 rooms and suites, restaurants and bars, two 18 hole golf courses designed by legendary James Braid and it a has a luxurious leisure club with an indoor swimming pool, refurbished driving range, and much more. Once one enters in Dalmahoy hotel they'll notice its traditional décors such as wood paneling, warm lighting, and tartan wingbacks, and many more things which make Dalmahoy a 4 star holiday resort in the UK. One can enjoy Scottish fine dining once they inside, the whiskey bar is custom before retiring to the room. There is a high-speed internet facility with 24-hour room service due to which it counts as the best resort in England for families.
3. Donnington Valley Hotel, Golf & Spa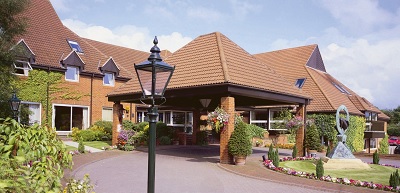 Donnington Valley Hotel is a luxurious hotel, spa & golf and it is situated in Berkshire Countryside. The hotel has 111 bedrooms which offer comfortable beds, a spacious bathroom i.e is ideal for relaxation and it has 2 AA rosette award-winning restaurant with a comfortable and informal atmosphere with a multi-award-winning wine list of over 400 wines. 18-meter indoor pool with relaxation area, air-conditioned gymnasium, monsoon showers with aromatherapy room all these facilities mark this hotel under the best resorts in the United Kingdom with all-inclusive England vacation. High Castle of Downton Abbey frame is a 10-minute drive away and Donnington Valley hotel is just 45 minutes away from Heathrow Airpot.
4. Gleneagles Hotel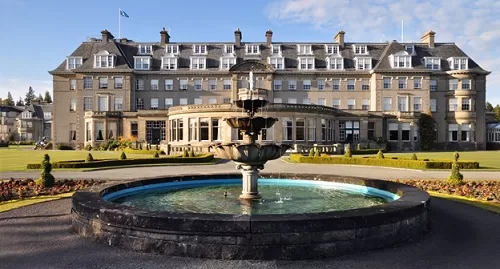 The Hotel was constructed by Caledonian Railway(CR) which also built Gleneagles railway station and the hotel was opened by 1924 and during that period CR captured by London, Midland & Scottish Railway (LMS). Gleneagles hotel got 205 pleasing rooms with 28 luxury suites for perfect nights, the rooms at Gleneagles are pleasurable and all are individually inspired by the mountains and meadows, rivers, and lakes. With the amazing dining facility for an inclusive vacation in England, hotels best 10 restaurants and bars provide an excellent backdrop for special time i.e sneaky nightcaps, family celebrations, and romantic dinners which marks Gleneagles hotel under the top 10 resorts in England as an amazing holiday resorts experience in the UK according to reviews of travellers.
5. Hythe Imperial Hotel, Spa & Golf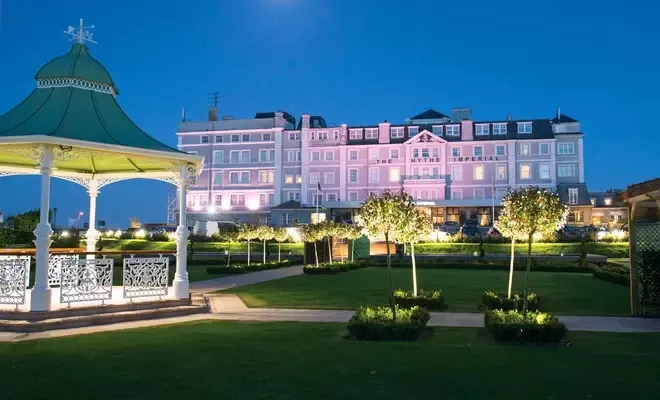 This hotel is a grand Victorian mansion that is seated on the coast of the English Channel and it is Surrounded by Kent Downs Area of wonderful natural beauty. Most of the rooms are designed individually with a golf course view or sea with a 24hour internet facility and with all the inclusive England tour facility. Suites in this best resort of the United Kingdom include a 180-degree sea view and roll-top bath. Various kinds of foods available at the award-winning coast restaurant with Holy Pundit's bold flavor and typical Indian Fusion too. Hythe Imperial Hotel wakes up to 4 stars with amazing packages.
6. Isle of Eriska Hotel, Scotland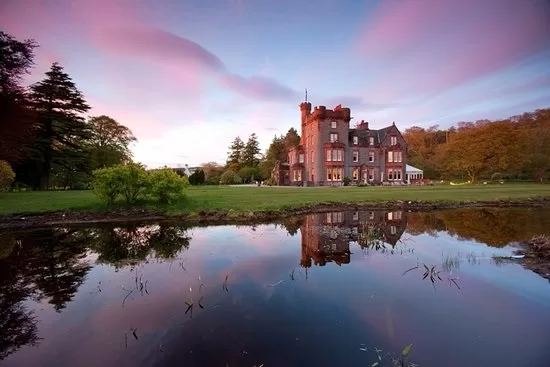 The big house was built in 1884 by Stewarts of Appin, certainly, there are 3 small dwellings on the island at the time of the 16th and 17th centuries, and these were situated on the eastern side of the shelter. The main families who occupied the Eriska were the Blairs and Clark Hutchinsons who played important role in the national life. Eriska hotel is located on the west coast of Scotland with gorgeous views of mountains and it is a luxurious resort in the United Kingdom and its 300-acre area provides a truly unique and amazing experience. The hotel provides 16 bedrooms in the main house, 5 spa suites with a private hot tub in the garden,2 garden cottages, and 6 hilltops reserve located place these are the best packages provided by Eriska Hotel which make this hotel the best resort in the United Kingdom.
7. The Lensbury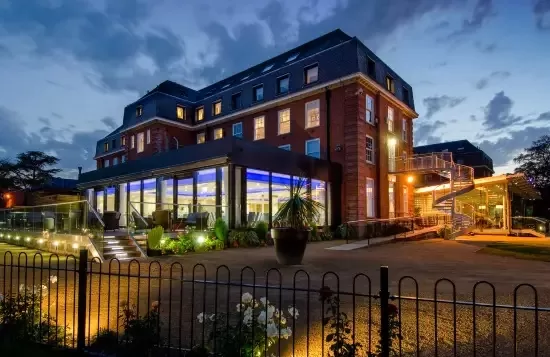 It is located on the banks of the Thames in Teddington in London Lensbury is a conference center, hotel. The Lensbury was founded in 1920 as the sports and social club for Dutch petroleum employees shell and it was known a Lensbury Club, until the 1990s. In 2019 The Lensbury acquired by London & Regional hotels from Shell. The hotel features 4-star accommodation with interesting packages, the hotel set in 25 acres with an indoor and outdoor facility with studios and classes, kids activities, watersports with a 25-meter indoor pool, and many more things, all these facilities help one hotel to count themselves under top resorts in Uk or best holiday resort in Uk.
8. Powerscourt Hotel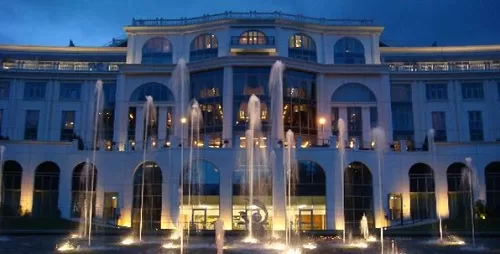 Powerscourt Hotel is located in Enniskerry, County Wicklow, Ireland and it is occupying 47 acres. Originally it is a 13th Century castle that was altered by Germans in the 18th century by architect Richard Cassels. Today Powerscourt Hotel features 5-star accommodation in the UK and marks their presence under the best resort in England. For leisure guests Powerscourt hotel has lots of amazing packages including free exploration of an estate with complimentary bicycles, it also has a 20m Swarovski crystal lit swimming pool, a fully equipped gym, and the choice of casual to supreme dining and both offer breathtaking scenery and amiable service.
9. Carbis Bay Hotel & Estate, Carbis Bay, England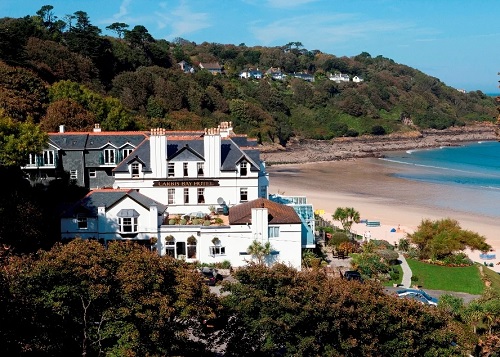 It was built by the most notable architect of the 19th century in 1894 by Silvanus Trevail. Carbis Hotel is the only hotel that owns Blue flag beach and the handsome 125 acres land includes fine dining, watersports, a pool, and a superb spa under the best package of UK's luxury resort. The most attractive place is its two stories, balconied beach houses.
10. Penally Abbey, Tenby, Pembrokeshire, Wales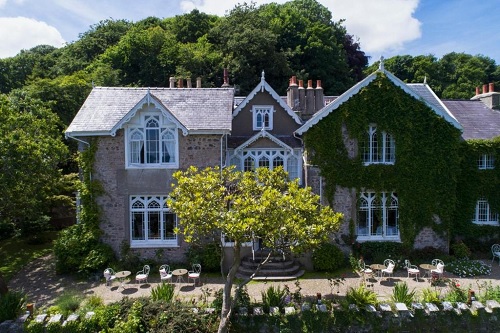 Penally Abbey is an old rectory which is now known Penally Abbey Country Houses Hotel and overlooked in the village of Penally, about 1.5 miles south of Tenby With the easiest and accessible route to the Pembrokeshire Coast. It has 12 bedrooms with lovely sea views. Penally is a place where time slows down with gorgeous sightseeing view and home-cooked food pacify the soul, dishes are delightful and the menu includes dishes such as seared salmon or steamed clams with seasonal ingredients.
Conclusion
If you're thinking about a wonderful trip with the family, why not make your trip all-inclusive England vacation only with a wide range of packages with marvelous experience for sports obsessive, foodies, families seeking activities, or for a history lover. One can rely on the UK's internal transport connections through which most major cities could be connected easily. Holiday resorts in the UK have magnificent ratings due to which one can find the best resort in England for a family there are many other budgets friendly or expensive resorts away from the UK.