The Best Brands of Geyser Water Heater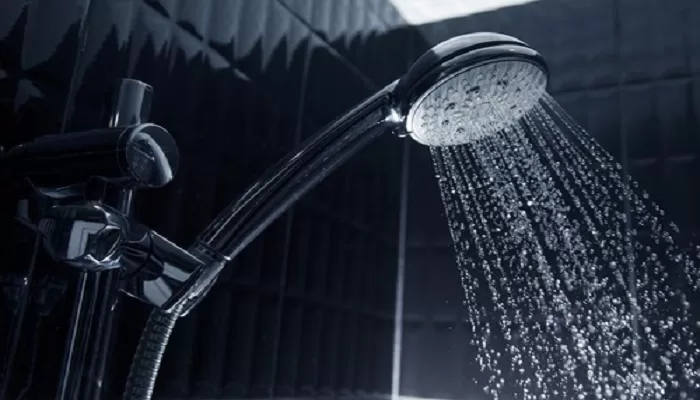 Geyser water heaters are also known for their durability compared to other types of water heaters. They have been tested and proven to last for many years of use without any problems. This is a great feature if you are looking at these heaters as a long-term investment rather than just something that will be used when needed.
You also have the option to purchase an electric geyser, which is a great option if you want to save money on energy.
The main disadvantage of geyser water heaters is their size and weight. Most of them are bulky and heavy, making it difficult for a single person to install them.
Additionally, these heaters are a little more expensive than other types of water heaters available on the market today. This is due in part to their high-quality construction and durability as well as the fact that they require additional installation costs since they need to be hooked up to the water supply and the electrical system.
There are two basic types of geyser heaters that you can choose from direct-fired and indirect geysers. Both have their own advantages, depending on your needs. Before making a choice, you will want to consider what your needs are for hot water and how much you can spend on installation.
Direct-Fired Geysers: These heaters have the heating element mounted directly onto the top of the tank itself. This makes them one of the easiest types to install as well as the most efficient. While they are more expensive than other geysers, their performance is very good and offers a great return on your investment.
Indirect-Fired Geysers: When you choose to purchase an indirect heat source for your water heater, you have the option of either electric or gas. The gas-powered models are generally more expensive than the electric units, but they also have a longer life span and offer better overall performance.
Here are the best brands of geyser water heathers out there:
5. Panasonic Duro Digi 25L Geyser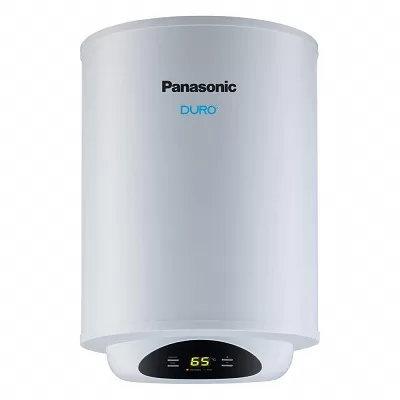 This is a product from Panasonic that will provide you with hot water up to 25 liters per hour. You can also select the power mode of your geyser so that it switches off automatically when it reaches the appropriate temperature.
This geyser is very easy to install and comes with a manual that will make it even easier for you to complete this task. It also has a 24-hour timer so that you can set your water heater to come on at certain times of day when you need hot water most.
4. Racold Eterno Pro Series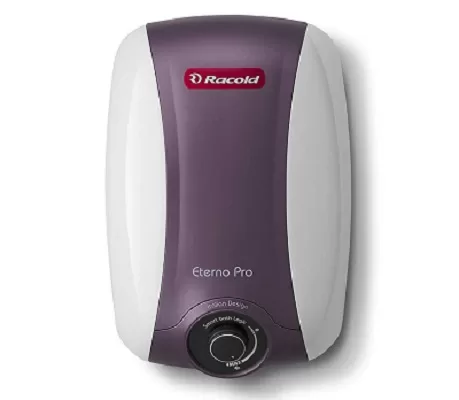 These water heaters are one of the top-of-the-line models on the market and offer a lot of value for your money. They have been made with durable stainless steel construction, which makes them very resistant to rust and corrosion. The Pro Series also features a high-efficiency rating as well as an energy rating that is extremely low.
This is another high-quality water heater that has been designed with the modern homeowner in mind. It gives you all of the features and performance that you need to get hot water instantly, without paying a very large price tag. This model offers a small footprint, which makes it very easy to install it just about anywhere in your home. The unit is also made from a durable steel frame that makes it extremely resistant to rust and corrosion.
3. Orient Electric Enamour Plus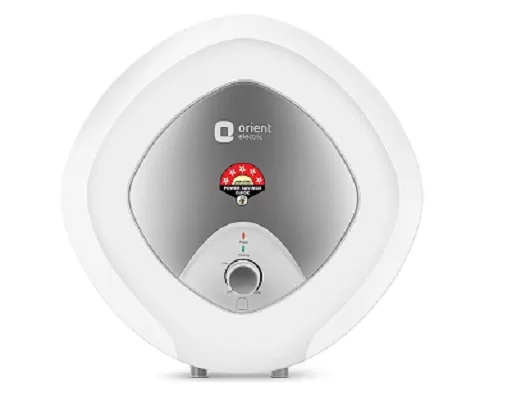 Quickly heats water to the temperature you desire without any difficulty or mess. This is an excellent choice for those who want a high-end product that will offer them long-lasting service and great performance. The hot water tap can be controlled by switches located on both sides of the geyser and has a safety setting. This is one of the best options to consider if you are looking for an electric model.
2. V-Guard Calino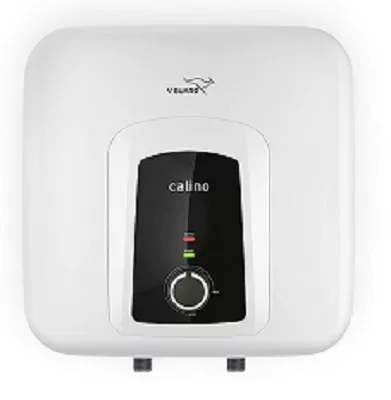 The V-Guard Calino is designed to offer you quality service for many years. It has a 25-liter capacity and heats the water by using gas as fuel, so it only needs to be connected to your gas supply, not the electricity.
This geyser also has an adjustable thermostat that allows you to control how much hot water it uses depending on your needs. The Calino Geyser is a great choice for both homes and businesses since it provides hot water quickly and efficiently.
1. AO Smith HSE-VAS-X-025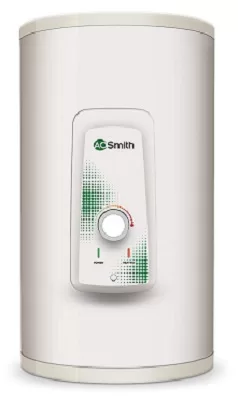 AO Smith is one of the leading names in water heaters. They have built their reputation through producing quality products with a high level of customer service and support. This heater is one example that shows why they are such a successful company.
This unit comes with an impressive lifetime warranty, which is great news for anyone who is looking to invest in a high-end product. It also has a high energy efficiency rating, which means that you can save big on your monthly heating bills.
The unit itself features the latest technology in water heaters with its advanced system, allowing it to deliver better performance than similar models.
Most importantly, the AO Smith HSE-VAS-X-025 is easy to install and comes with all of the necessary hardware for a quick installation process. This makes it an ideal choice for anyone who needs to have their water heater installed in a short amount of time.
The only real disadvantage of this product is its price. You will definitely need to budget a little more than you would with other water heaters in order to purchase the AO Smith HSE-VAS-X-025.
Still, when you take into account all that this model offers, it is really a good value for the money.
Geysers are great options for water heaters because they provide a steady flow of hot water to your home. They can be installed in new construction or added on as an upgrade to existing systems, allowing you to save money and have the best performance possible with very little maintenance required over time.
To find the best geyser water heaters for your home, you will want to make sure that you choose a unit with a high-quality construction that can withstand daily use as well as frequent or emergency uses. You will also need to consider your budget and what type of energy source is available in your area.
Most geysers are available for purchase online and can be delivered to your home within days of ordering if you need a new unit right away. Before making a final decision, it is important to look at the reviews and ratings given by other customers who have already purchased these units. This will help you to see what kind of features are available for the geysers and if they would be a good fit for your home and family.