Best Apps for Real Estate Agents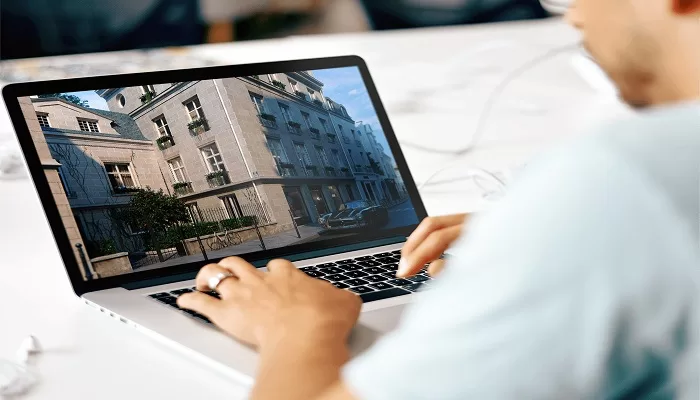 Real estate apps make life easier both for agents and customers. First of all, they can help cut down on paperwork by offering efficient listing and saving options as well as features that enable signing documents online. Secondly, real estate agent appshelp customers get in touch with the realtors more easily. Next, real estate applications greatly simplify property search as they include detailed information on each offering, and most of them provide extensive filter criteria. Lastly, real estate apps enhance your opportunity for growth due to their immense marketing potential.
If you aren't reaping the benefits of real estate appsyet, you should definitely give them a try. The choice is wide, so here's our list of the best apps for real estate to help you make an informed decision.
Visengine Real Estate Sales App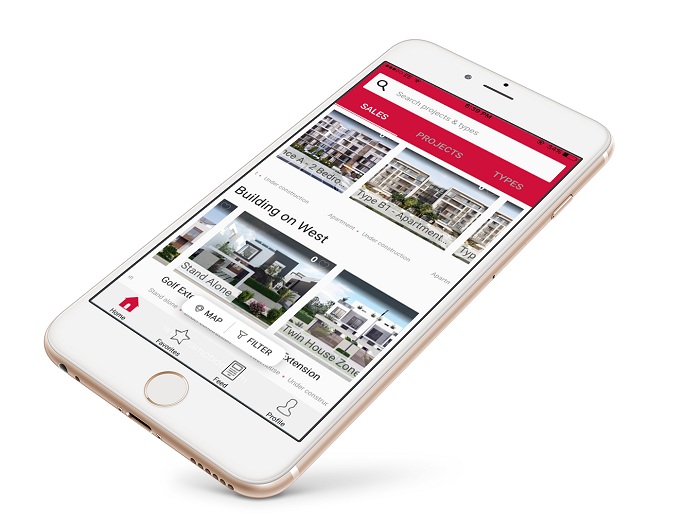 Visengine Real Estate Sales App is one of the best apps for real estate agentswhen it comes to presenting the most true-to-life visuals to your potential clients. It's an effective digital tool for promoting both off-plan and existing properties.
The app features virtual reality home tours and 3D floor plans, giving users the opportunity to customize interior design. In addition, with Visengine Real Estate App, your potential clients can experience real window views. Each listing includes detailed information on property, apartment availability information, pricing details, and booking/purchasing options. As a realtor, you get valuable analytics and statistics to monitor users' behaviour, which can be further used to develop more efficient sales strategies.
Highlights:
photoreal virtual tours;
interior design customization option;
efficient analytical tool.
Video: https://youtu.be/mEqoiUkpqbM
Zillow
Zillow is one of the most popular apps for realtors. It's a free application that allows its users to buy, sell or rent property online. Zillow has an immense inventory – over 110 million offerings, and also provides broad filter options. With this app, you can list properties for sale, rent, or lease. Users can explore offerings through photos, 3D and video tours, and get in touch with agents for scheduling an in-person tour, as well as receive alerts of the updates on selected properties. In addition, the app enables users to share their favorites with their roommates or family for more efficient decision making. Not to mention, renters can start the application process right from the app.
Highlights:
extensive audience;
great advertisement options;
robust search tools.
Realtor.com
The Realtor.com app is a real estate agent app that is especially popular with rental unit owners. Real estate agents can update their listings and accept applications for free. It provides details on schools, noise and crime, and presents properties through photos and video tours.
Highlights:
powerful search functionality;
useful notifications;
simple interface.
Homesnap
Homesnap is a nationwide home search portal that provides its users with access to the same real-time MLS data that is available to agents. As a result, you get the most accurate details about the property you're interested in. While Homesnap is a typical consumer-facing app, there are also Homesnap Pro and Homesnap Pro+, two of the best real estate apps that help agents streamline a range of their business tasks.
Highlights:
virtual open house feature;
in-app messaging;
sharing feature.
Trulia
Trulia is known as one of the top apps for realtors. Fair enough, as it provides a truly personalized experience. The app gives its users access to millions of listings nationwide, providing high-resolution photo galleries, and local information such as neighborhood demographics, school ratings, shops and restaurants, and crime rates in the area. To narrow down your search, you can just draw on the map with your finger. What is more, you get notifications of new offerings that match your criteria, and can easily connect with the agent through a link attached to each listing. The tool also features pre-qualified financing and calculators.
Highlights:
impressive audience;
notable mapping features;
a reliable picture of the location.
Xome Auctions
Xome Auctions is one of the most extensive databases of auction properties that enables users to bid on properties early with its pre-auction feature. Xome Auctions allows you to search for auctions (both residential and commercial) by location, auction asset type, and status as well as filter offerings by price, square feet, beds and baths.
The key advantages of Xome include financing, property and location details, notifications when another user bids on a property you are viewing, and property price history. Finally, a cherry on top: with Xome, it's possible to sign an e-contract right in the app.
Highlights:
an impressive database of auction properties;
smart notifications of competitive bids;
contract e-signing.
Homes.com
The next app we included in our list of best real estate apps is Homes.com. It offers users a robust filtering feature: you can search based on your unique needs, including specific characteristics of the property, its type, location, buying versus renting, home value and neighborhood information. If there's a new offering that meets your criteria, you'll get a notification.
Highlights:
user-friendly;
in-app Zoom showings scheduling;
smart notifications.
Apartments.com
Apartments.com has received special love from renters as it offers an immense inventory of properties to hire, including not only apartments, but also houses, studio homes and condos. It's one of the real estate appsthat offer best search and sort options. Apartments.com allows users to send applications to the landlord or property manager using the "Apply now" feature.
Highlights:
largest inventory;
instant in-app application;
extensive search filters.
Redfin
It is an app created by Redfin, a real estate firm. As one of the best real estateapplications, it couples up groundbreaking tech with actual Redfin realtors and customer service agents, which keeps the human element in for better customer experience. It has a simple, user-friendly interface. Redfinenables users to customize house search and select areas on the map. Also, you'll get a notification if there is a new offering that meets your criteria. What is more, Redfin offers free tutorials on home-buying within the app. In addition, the app allows you to calculate mortgage, property tax, and insurance.
Highlights:
smart search;
precise estimation of home values;
mortgage, property tax, and insurance calculator.
LoopNet.com
LoopNet.com is a real estate brokers app that lists only commercial properties. It really saves time for investors as they don't need to filter through homes and apartments for sale and rent. The app offers its users photos, videos, street views and detailed information on the property combined with extensive filter options. You can search by location, and whether you want to buy or lease a property, and filter by size, price, year built, capitalization rate, listing date, and a video or 3D tour available. There are 12 categories of properties, including office, retail, restaurant, healthcare, multifamily apartment buildings etc. Plus, users receive alerts when their favored offerings are updated. Lastly, LoopNet.com app provides a button to quickly and easily connect with the broker.
Highlights:
detailed information on properties;
robust filter;
easy contact with the broker.
Compass Real Estate
This app from national real estate brokerage Compass gives detailed information about properties listed in the area where you're looking. Apart from standard metrics like neighborhood, number of bedrooms and price range, you get more advanced ones, like year-over-year analysis of median price per square foot, days on the market, and negotiability. You can easily get in touch with the nearest Compass agents through the app. An interesting feature: if you allow the app to use Bluetooth on your smartphone, it will connect to Compass signs for details on properties nearby for sale by Compass agents.
Highlights:
advanced metrics;
intuitive UI;
recommended properties list.
Freshchat
As one of the cutting-edge messaging apps for sales and customer engagement teams, Freshchat remains among the best real estate apps as well. Freshchat is a chatbot, your number one helper when it comes to capturing leads who are wary of phone calls and emails but still want to get instant answers to their questions.
Highlights:
24/7 lead capturing;
free for up to 10 members of your team;
seamless integrations with Facebook Messenger, Slack, Freshworks, Zendesk and WordPress.
Houzz
It would be unfair if we skipped Houzz while compiling the list of best real estate apps. Actually, it's not a real estate marketplace, however, if you're looking for design inspiration and professional advice, Houzz is what you need. You can browse a huge database of photos and save your favourites, find products, and get in touch with real estate experts including architects and contractors. Designed to streamline the renovation process, Houzz provides you with inspirational design ideas whether you're building, remodeling, or decorating your home.
Highlights:
free professional design advice;
20 million+ photos;
convenient user interface.
BiggerPockets
BiggerPockets is one of the best apps for realtors who look for learning resources to boost their expertise in real estate. It offers its users informative blog posts, podcasts, ebooks, guides, and forums, where you can find partners and deals. In other words, it's a friendly virtual community for those who want to share and to learn.
Highlights:
free access to useful resources;
text messaging;
well-moderated forums.
DocuSign
DocuSign is one of the apps for real estate agents that help save time. This app uses enhanced digital security and encryption and allows its users to upload, share and store documents instantly. Not to mention, the DocuSign app lets you photograph paper documents using your smartphone, and instantly e-sign them.
Highlights:
secure online signatures;
integration with OneDrive, Google Drive, and Dropbox;
robust document management.
Dropbox
You might have been using Dropbox for a while and be surprised that it's on the list of the best real estate apps. Actually, it is a great app for realtors. Dropbox employs cloud technology to enable users to upload and store files that can be accessed from anywhere in the world, using any device. As a realtor, you can share files with your clients or colleagues.
Highlights:
secure file storage;
streamlined sharing;
available from any device.
Spacio
Spacio is an efficient open house management tool that allows its users to create digital sign-in forms for collecting clients' data and automatically send follow-up emails. The app creates a database of people who have completed your e-forms, and then links each of them with their social media accounts, which means you can find out more about your potential clients.
Highlights:
automated emails;
intuitive interface;
real-time reporting.
Final Thoughts
Without any doubt, real estate apps boost your productivity and improve your communication with clients. You can choose from multiple apps that cover different tasks and help meet different challenges. Take advantage of the best real estate apps:giant marketplaces to publish your listings, communication tools, applications for document management, or apps that provide cutting-edge experiences for your users, like 3D tours, and push your business to a new level. We hope our list will help you find the best real estate app that will effectively address your business needs.