Benefits of Using Wall Murals and Graphics to Reflect Your Brand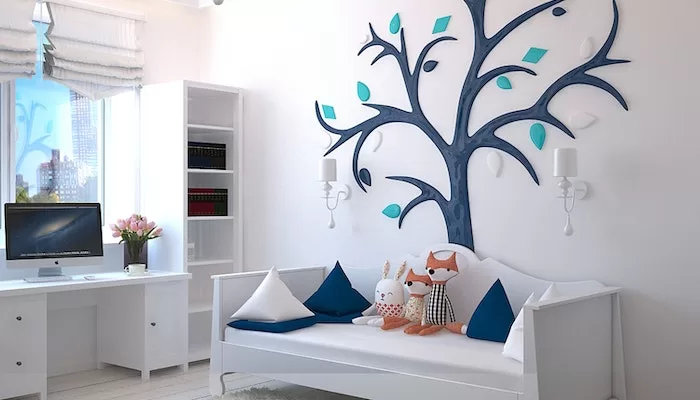 Companies must keep work and retail spaces updated and fresh to keep their workforce and customers satisfied and coming back. One affordable way to update spaces is with a good coat of paint and a few well-chosen wall murals. Add a few well-chosen and designed wall graphics and the renovation will look like the company spent a lot more money than they really did.
Choose The Best Wall Murals
Pure Design Photo Studio in Cornelius, NC, has a fully equipped photography studio, great photographers, and the best photography equipment to do on-site photography for its customers. They have the up-to-date ability to put those professional images on computer files for future use for decor and marketing projects.
Though it is possible to obtain nice generic wall murals online and from other companies, they do not reflect the company's brand image or message. By having a professional photography studio create images of the company products, machinery, location, and graphics a more personal and targeted image can be created.
Since the studio will create a number of marketing images stored electronically, the collection of images can be used at will by the company for effective marketing and for the best wall murals and graphics for their decor in their retail spaces and in office work spaces.
How Murals Can Be a Great Design Tool
Why consider murals and wall graphics in retail and office design? Retail and office spaces can be very uninspiring on their own. Just a collection of boxes and walls to navigate. Many of these spaces do not have windows and feel closed in. When it is time to update the look of these spaces, the use of murals can create eye-catching, impressive interior spaces for a minimal investment. And, when it is time to change things again, murals are easy to take down and replace with new, fresh ones. Some benefits of using murals in decor include the following.
Murals can be produced from photographs of company products, locations, and company culture. They can be a one-of-a-kind image that sticks in the minds of customers. Murals in the work space can help employees feel more relaxed and less boxed in. Murals can make up for the lack of windows and small rooms. Murals can be used in retail spaces to showcase products located in each area.
Wall graphics can identify a company and its message in the entry area of the business, attracting customer attention right away when they walk in the door. Window graphics can grab the attention of potential customers walking by a business and draw them inside to explore. Murals and graphics can be designed to reinforce the company's brand and culture.
In the workplace, murals improve staff morale and increase work productivity. A nicely decorated workplace can retain employees better than a dull, traditional office.
Wall murals can make up for the lack of windows or awkward spaces with attractive scenes or designs. Wall murals add points of interest for employees to enjoy when they take a break from their work.
Wall murals attract attention and make a workspace or retail space more attractive to potential workers or customers.
When all is said and done, wall murals provide an inexpensive way to update office and retail spaces on a budget. The wall murals can support the company's brand image.